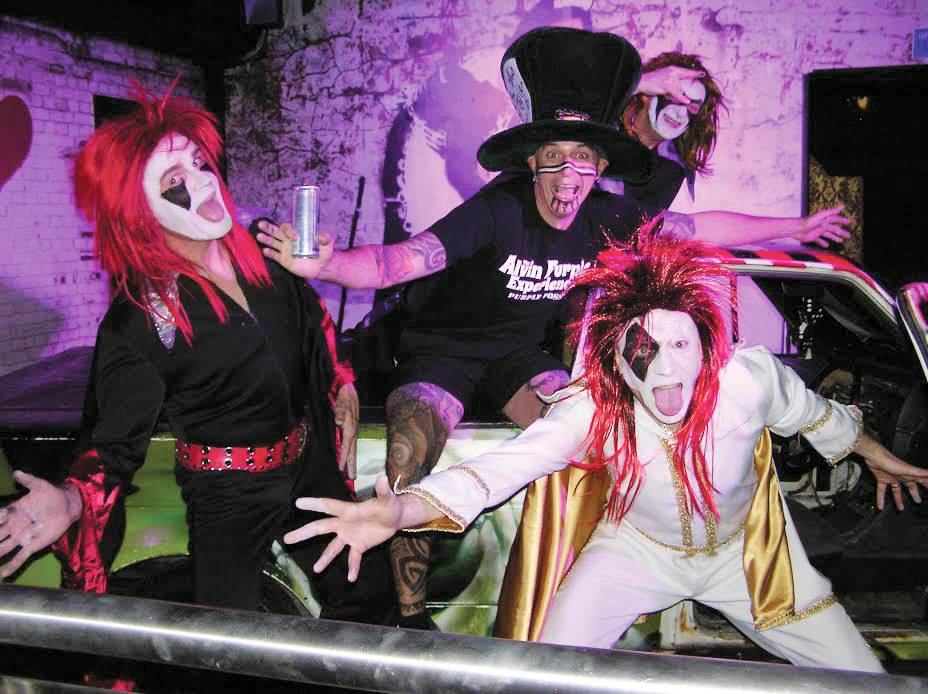 Clare glam rock group, The Alvin Purple Experience are back on the road this summer and will provide one of the final performances at the iconic Ennis music venue of Brandon's Bar.
The band's Fifty Shades of Purple features its first stop at one of County Clare's Live Music institutions. Declan Brandon is retiring and closing the doors of Brandon's Bar but not before The Alvin Purple Experience play one last show in the venue on Saturday May 30.
For decades Brandon's Bar was the venue to hear the best local and touring acts playing folk, blues and rock gigs.
The Alvin Purple Experience are a Glam Rock Party Band featuring Alvin 'LoveGod' Purple, Ronnie Hendrix (Guitar), Gary Slittar (Bass) and Ricky 'Slick' Slaughter (Drums). Dressed in loud, glam costumes and faces caked in makeup, The Alvin Purple Experience's music range comprises hits primarily from the 1970s.
Alvin Purple says Brandon's Bar had a special place in his heart:
"Brandon's gave me and my band its first big break when I was down to my last dollar, struggling to get the glam rock message to a new generation obsessed with techno and grunge. But a LoveGod can't be kept down for long, our gigs got louder, the Purple Posse grew bigger and soon it was wall to wall Glam Rock mayhem in Alvin Purple's spiritual home, Brandon's Bar."
The 'Fifty Shades of Purple' will see the band perform a set list that includes songs from T-Rex, Ziggy Stardust, The Spiders from Mars, Slade, Neil Diamond, Sweet, Mud, ABBA, The Buggles and Norman Greenbaum.
For more visit The Alvin Purple Experience Facebook page.