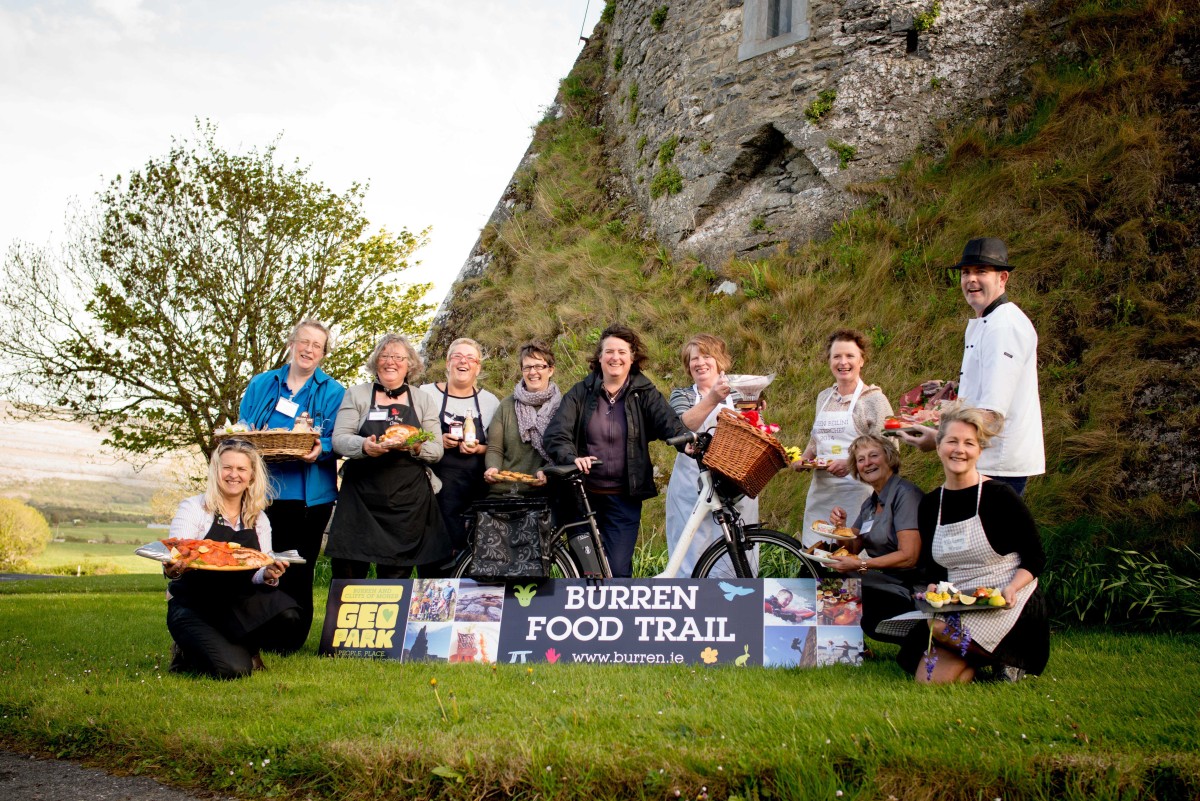 Members of the Burren Food Trail gathered today to celebrate being named winner of the 2015 European Destination of Excellence (EDEN) award.
The Burren Food Trail was one of four destinations shortlisted by Fáilte Ireland earlier this month in the prestigious EU-wide competition, which is designed to encourage and promote a more sustainable form of tourism development. The three runner-up destinations are Cong Food Village, Mayo, West Waterford and The Wild Atlantic Way So Sligo Food Trail.
The Burren Food Trail project will now receive free marketing supports from Fáilte Ireland including a professional photo shoot for the destination to be used for promotional purposes, and a grant of €5,000 for business development support initiatives. A formal EDEN award ceremony will take place in the Burren in July and the Burren Food Trail will also represent Ireland at a ceremony/exhibition in Brussels later this year.
Launched by the Burren Ecotourism Network and the Burren & Cliffs of Moher Geopark and as the Mid West's first food trail in 2013, the Burren Food Trail is supported by an innovative schedule of food events taking place every Monday from May to October. The events showcase the region's cuisine and provide a unique food experience in the amazing landscape that is the Burren. Members of the Food Trail place an emphasis on the use of local ingredients and are committed to building a sustainable future for the region through food.