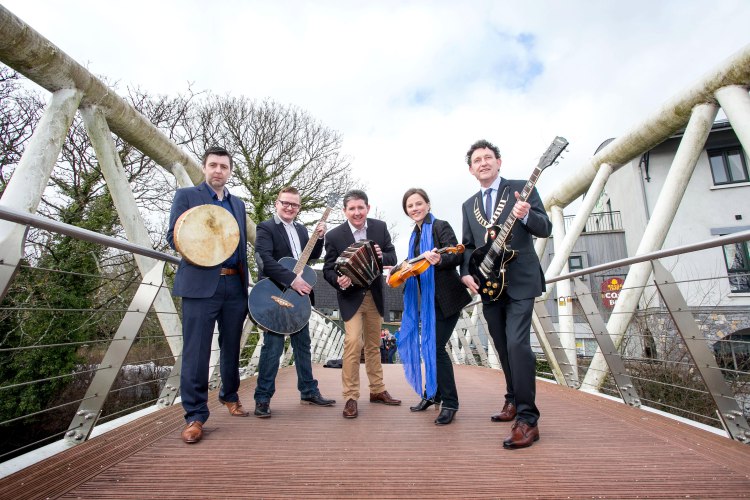 Over a month since its cancellation, it has been confirmed that INIS Fest will take place at the end of June this year.
Following threats of legal action from the residents of the Fair Green in Ennis, organisers of the planned three day festival were forced to cancel the event. Since then, aided by the support of the Clare public, Clare County Council, Clare Agricultural Society, An Garda Síochána, Fire Service and Clare Civil Defence, Impresario Events have now announced that Ennis Showgrounds will host the festival.
Nathan Carter, Damien Dempsey, Delorentos, Hermitage Green and Mundy are just some of the big name acts confirmed to perform. Fresh from The Voice of Ireland, Sarah McTernan will also take to the stage in her first festival which coincides with her first live performance in the Banner County.
Other musical groups that will be part of INIS Fest include; Rackhouse Pilfer, Los Paddy de la Pampas, The Fake McCoys, Ennis Gospel Choir, The Piebald Ponies, David Hope, Damien Gormley, Tony Benn, Purple Ocean while a host more of acts are to be added.
Tickets go on sale this Saturday from http://www.inisfest.com and the INIS Fest Booking Office at Upper O'Connell Street. The price of one day tickets is €27 while patrons will have to pay €50 for a two night ticket. With just six weeks till the event takes place, Impresario Events are urging individuals to secure their tickets this Saturday as the demand is expected to be considerable.
Ennis Showgrounds will be transformed into a world-class music venue with capacity for 3000 people, a big top tent, a leisure area filled with food and drink plus plenty of entertainment.
Darren Purtill of Impresario Events has commented that INIS Fest will be of huge benefit to Co Clare and beyond. "We believe that INIS Fest is a hugely positive event which not only provides the people of Clare and surrounding counties with a fantastic music festival right on their doorstep but also promotes the Clare County Capital as a vibrant and interesting place to visit. Our intention is to establish INIS Fest as an annual feature on the local and national festivals calendar".
Mr Purtill added, "The first INIS Fest will see two differently themed days and a free family music event allowing for a rich musical mix and allowing us to suit all ages and musical tastes. As well as hosting some of the Irish music industry's biggest names, we will also be giving local bands an opportunity to play on a big stage".
Friday June 26th is titled INIS Rock with Damien Dempsey, Delorentos and Hermitage Green on stage. Nathan Carter, Mundy and Rackhouse Pilfer perform on Saturday June 27th for INIS Country while it is the turn of local acts on Sunday June 28th with Sarah McTernan heading the lineup for the free family music event that gives some local acts the opportunity to perform on a big stage.
A portion of the proceeds from tickets will go directly to local charities namely Clare Crusaders, Lions Club of Ennis and Rape Crisis MidWest.
It is expected that INIS Fest will bring a jobs boost to Co Clare in local tourism and hospitality sectors. The event was originally organised to commemorate the 775th anniversary of Ennis town and it is the first of two big music festivals that will take place in Clare, the second being the Fleadh which will be hosted by the Banner County in 2016.