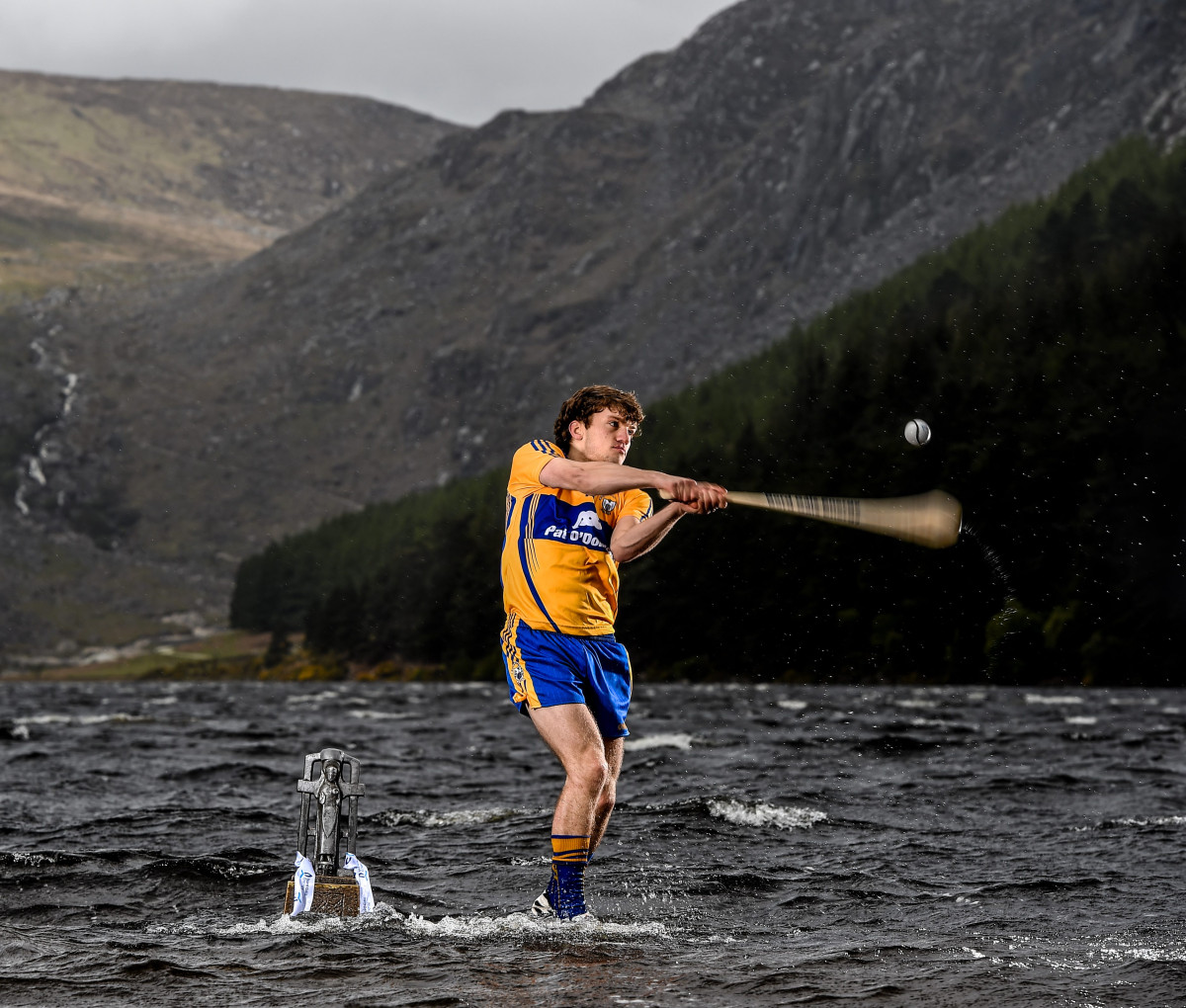 Clare Senior Hurler, Shane O'Donnell is expecting an "extremely close" contest this Sunday when Limerick are the Banner's opponents in the Munster Senior Hurling quarter-final.
Davy Fitzgerald's side are without Brendan Bugler and Colm Galvin for the tie due to suspension and emigration respectively. Cratloe's Conor McGrath looks set to miss the derby clash due to a hamstring injury while his clubmate Conor Ryan is another doubt along with Cian Dillon and Seadna Morey.
O'Donnell stated that the mood in the camp is great with championship looming. "Things are going great at the moment, we know at this stage that we've put in the work and it's easy for everyone to be confident in their ability at this stage".
The Ennis native feels there is nothing like Championship hurling. "In the League you'd be playing games and people would be describing it as almost championship pace but there's nothing like it. Championship is where you want to be and I can't wait for it".
Shane believes that mistakes will be punished on Sunday evening. "It's hard to explain because on the cover, on the surface it doesn't seem that different, you're still playing against the same calibre of player. You can't get away with mistakes the same you can in League".
Reflecting on the League, there is a sense of disappointment in Shane's voice but he along with the remainder of the Clare panel are determined to make up for their shortcomings. "We're all disappointed to get relegated. We've trained very hard this year and we're looking forward to getting into championship so we can redeem ourselves. We didn't think we were that bad in the League, we were obviously disappointed in a couple of games".
In the mind of the Éire Óg clubman, Limerick are a serious animal. "I think every championship game is going to provide a serious clash especially when it's a derby match. I think it will be extremely close, Limerick are a fantastic team".
Speaking at the launch of the U21 Bord Gáis Hurling Championship in Glendalough, O'Donnell admitted that Clare are not interested in talk of three or four in a row All-Ireland titles at the grade. Because the team changes over so much every year, you'd lose ten or fifteen each year so it's easy to be like it's a new team not to be thinking about three in a rows , four in a rows and all that sort of stuff. It just puts more pressure on you and builds pressure and it's not what you really want to be thinking about".
A number of new players have been drafted into Donal Moloney's U21 side and their hunger to get a starting spot has some of the experienced players like Shane O'Donnell on their toes. "You realise your place isn't as concrete as you thought and you start to train better and play better".
There is a host of new faces to Clare's U21 setup with Donal Moloney the only remaining member of management from the historic three in a row side as Gerry O'Connor, Paul Kinnerk and Jimmy Browne have all departed. Seanie McMahon, Kevin O'Grady, Kieran Corcoran and Peter Casey have joined the new look management.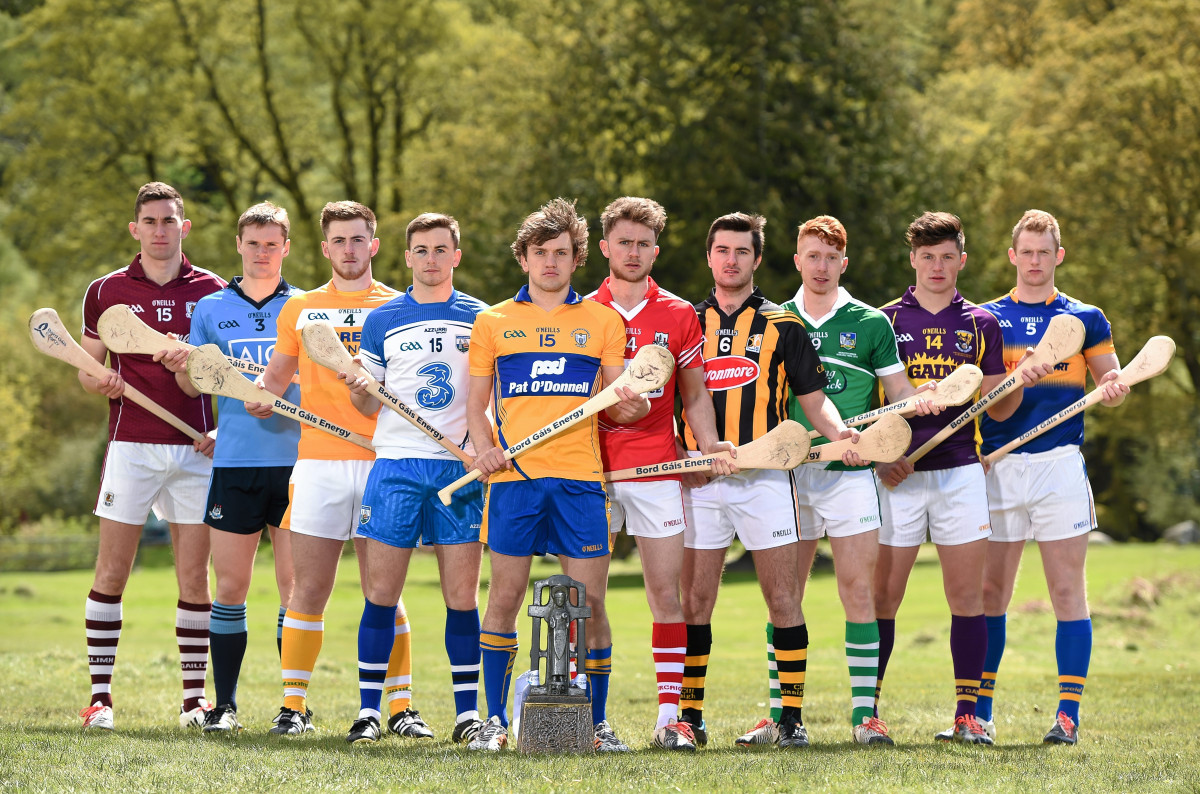 Despite all the change, O'Donnell is of the belief that the more things change the more they stay the same. "Gerry brought so much to the table but at the same time Donal is a fantastic manager and he has this aura and presence around him. He's brought a great management team behind him again this year. Anytime you're there things are as seamless as they were all the years before".
Much loved for its cutthroat structure, the U21 Championship is adored by O'Donnell and Co as you can't take anything for granted. "The U21s is very immediate, the first match can be your last match and it's a serious concern especially when you've had a couple of years of very long years it can be a stark difference your year being cut short".
O'Donnell believes the U21 championship plays a huge role in the development of inter-county hurlers; he highlighted his clubmate David Reidy as an example and tipped him to make his first senior championship start.
Sports Ambassador with Bord Gáis and manager of the Dublin Senior Hurlers, Ger Cunningham feels that Clare will find it difficult to reclaim the Cross of Cashel trophy. "Clare are the 3-in-a-row champions but with a new management structure now in place, and having lost a number of key figures from the panel they know they'll have it all to do to retain the Cross of Cashel trophy".
Clare have been drawn in the semi-finals of the Munster U21 Hurling Championship where they will face the winners of Cork vs Waterford on July 15th. It will be a home venue for Clare if Waterford emerge on top but if Cork are victorious the Banner will be travelling to Páirc Uí Rinn.