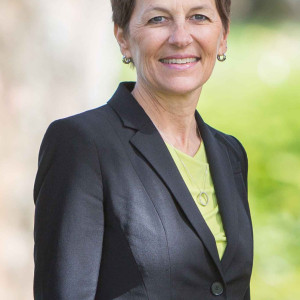 Shannon Chamber has invited two industry leaders to outline why Ireland works for tourism and to share their views on the future for the sector in Ireland and the Mid-West.  
Chief executive of Tourism Ireland, Niall Gibbons and senior vice president with American Airlines, Suzanne Boda will address a Chamber luncheon in the Radisson Blu Hotel in Limerick on Thursday, 28 May, commencing at 12.30pm.
Ms Boda is flying into Shannon specifically to address this business audience, and whilst here, will join Mr Gibbons in supporting Ireland in its battle against the Barbarians in the hallowed rugby grounds of Thomond Park later that evening.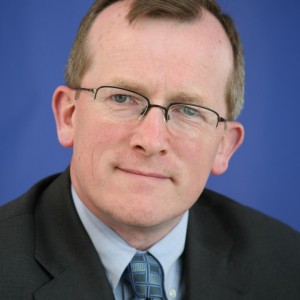 Speaking ahead of his visit to Shannon, Niall Gibbons, CEO of Tourism Ireland, said: "I am delighted to have the opportunity to address the Shannon Chamber event in Limerick later this month, when I will be outlining the recent strong growth in overseas tourism to Ireland and looking towards a very positive future for the sector. Tourism is one of Ireland's largest indigenous industries, contributing more than €5.5 billion a year to the economy and sustaining over 200,000 jobs."
American Airlines SVP Asia, Canada, Europe & Cargo Suzanne Boda, a long-time supporter of Shannon, added: "At American Airlines we're seeing significant tourism demand for our five routes from the U.S. to Ireland. Not only is Ireland located in a unique geographical position relative to the U.S., but both countries have deep historical links and many Americans, including myself, are huge fans of the rich variety of attractions and experiences that Ireland can offer. Shannon in particular is a convenient gateway to the West and a wonderful place to start any trip to Ireland."
Encouraging business and tourism sector operators to attend this event, Shannon Chamber's chief executive Helen Downes said: "To have two guests, who clearly have their finger on the pulse when it comes to attracting visitors to destinations, is a great honour. We have so much to learn from them and this is a great opportunity to hear how the Mid-West is faring out in its endeavours to generate increasing visitor numbers and to find out how the region can be made even more attractive for inbound tourism."
For more information on this event or to make a booking contact Shannon Chamber at 061 708341 or book directly online at  www.shannonchamber.ie/events/what-makes-ireland-work-for-tourism