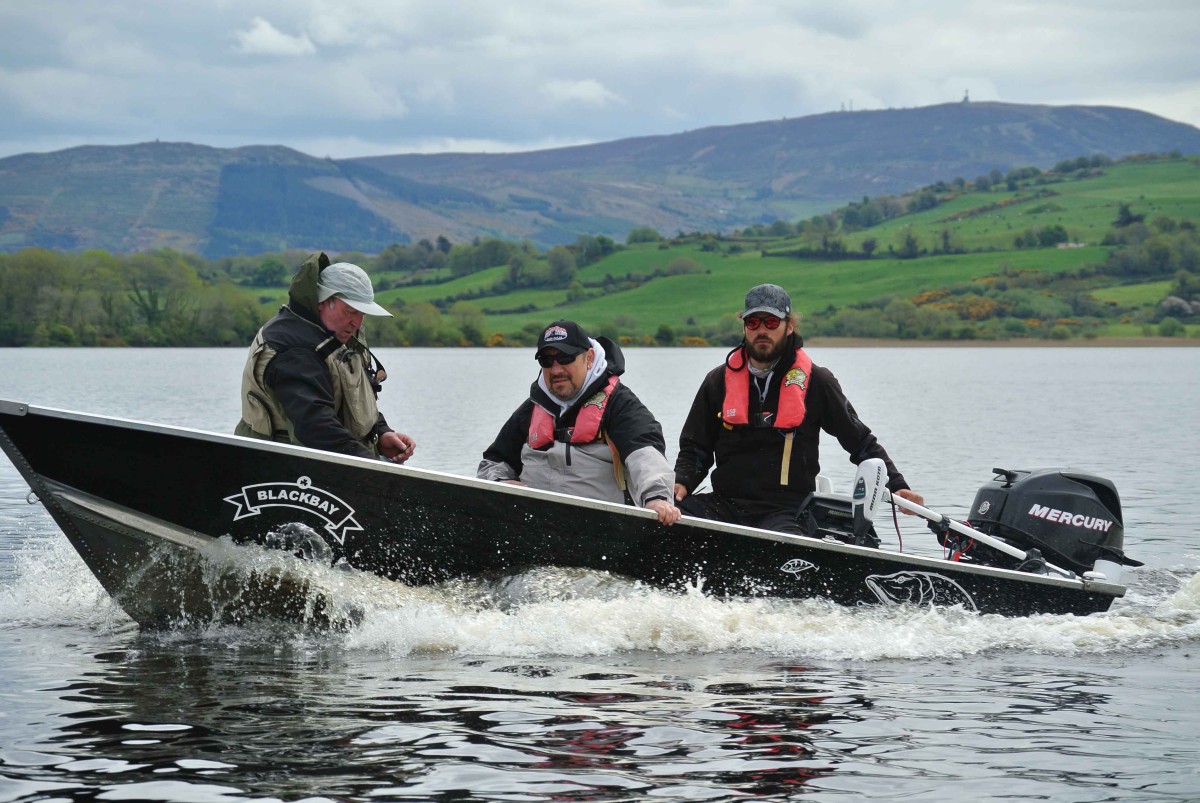 Last weekend saw the visit of Duran Martinez and his Producer/Researcher Sara Marie Smith to County Clare for the recording of the two hour radio show: The Wild Michigan Outdoors Radio Show.
Duran had been invited by Eoin O'Hagan of www.clarevirtually.ie  to come and record the show which features fishing, on Lough Derg, and the tourism infrastructure attached.
Upon arrival in Shannon Airport, Duran and Sara Marie were met by Marie Slattery of Shannon Airport Marketing who gave them a briefing on Shannon Airport and its importance as the "Gateway to the West", before presenting them with Irish Coffees.
Duran and Sara Marie toured the Clare shores of Lough Derg on Friday evening and visited the historic Williamstadt House in Whitegate, where Carol and Kevin Clarke hosted a Whiskey tasting session in their beautiful Co. Clare home. This being Duran and Sara Marie's first ever visit to Ireland, it was important that they get a sense of the local culture and traditions. This whiskey tasting and the tour of Williamstadt House was the start of a weekends whistle stop tour through Lough Derg's many treasures, both on and off the Lough.
Friday night saw a gathering in Jakko's Bar in Scariff where the Duran and Sara Marie were welcomed by Eamon Maloney who is the owner of Jakko's. Music which was provided by Eamon, featured Terry Cronin on Guitar and vocals, and Denise Glass on Fiddle and they entertained all the people gathered to greet the American visitors.
Saturday morning saw Duran try out Pike fishing on the fly, in the company of Nicola Rota Nodari of Black Bay Lodge in Scariff, and, former World Pike Fly Champion, Richard McDermott. A five pound Pike was attracted by the fly and one of the many reasons for coming to Lough Derg was fulfilled. In the afternoon Duran tried Trout fishing on the fly in the company of Padraig Giblin from Derg Isle/Fishermens Paradise, and, Duran was guided by Matthew Solan from Whitegate. Matthew is an internationally known fly fishing guide, who has guided in Argentina, New Zealand, Russia, Chile and Norway. Duran listened intently to Matthews experienced tips and this led to the taking of a beautiful Wild Brown Trout which was returned unharmed to the water.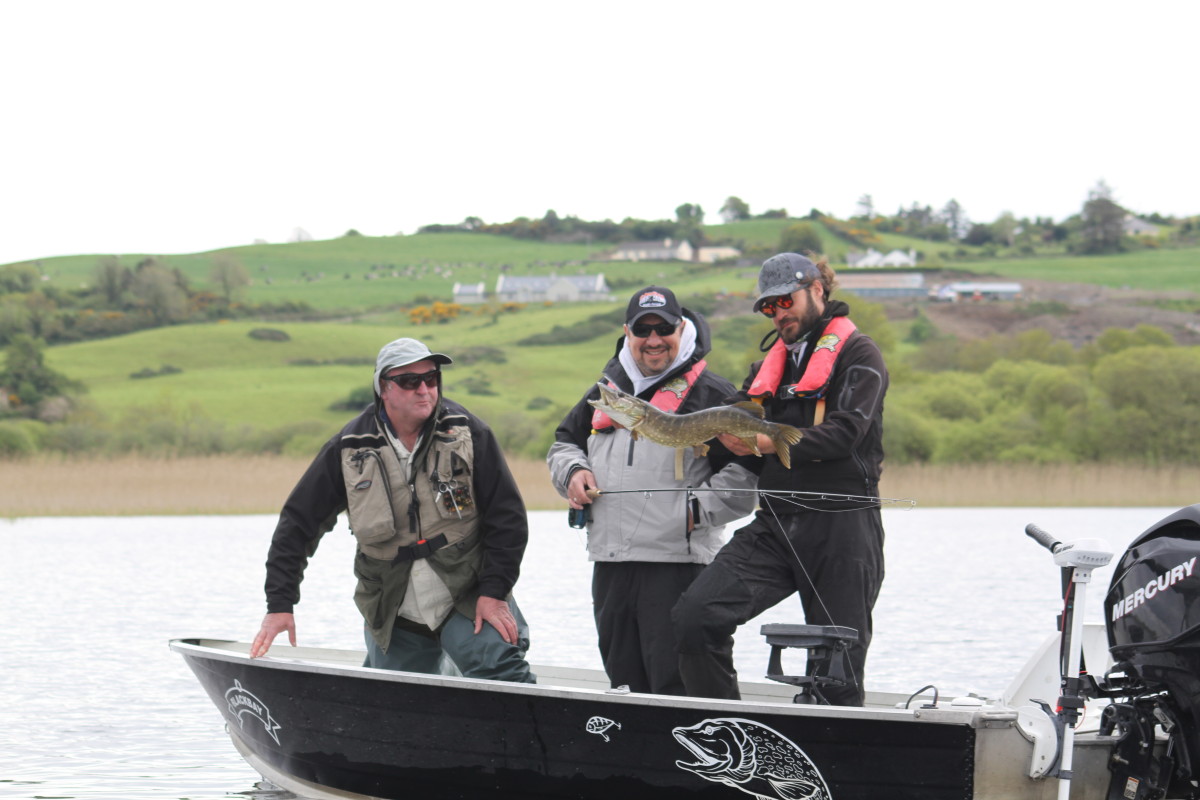 Saturday night saw the recording of the Two hour live show at Derg Isle in Scariff. Eoin O'Hagan produced this special edition of "Wild Michigan" for Duran and during the hours that followed, numerous guests were interviewed by Duran. The theme was "Fishing and Tourism on Lough Derg" and guests who were interviewed included Michael McNamara T.D. for Co. Clare. Marie Slattery Shannon Airport. Cathal Quinn from the new tourism website "Ring of Lough Derg". Niamh Wiley Murphy, Chair of Scariff Community Council. Ruairi Costello the World Champion Distance Fly Caster along with his partner Marcy L. Stone who is an established and successful fishing guide and Distance fly caster too. Padraig Giblin of Derg Isle and Fishermen's Paradise. Brian Merrick, President of Mountshannon Anglers. Michael Waterstone of Scariff Mountshannon Whitegate Anglers and other fishermen who regaled Duran with stories of fish caught and lost.
Local musicians were also recorded for the specially produced show which will broadcast next Saturday on the Michigan Talk Network. Kate Purcell, Denise Glass, Seamus Bugler, Cliodhna Donnellan, The Grogan Family and, Cliodhna McNamara entertained Duran and the live audience who attended this special recording.
At the end of the visit, Eoin O'Hagan of www.clarevirtually.ie , Duran Martinez and Sara Marie Smith of Wild Michigan thanked the fishermen and women who took part, the tourism providers who gave of their time and products, and all the people around Lough Derg who made them so welcome.
The special edition of The Wild Michigan Show is available to download as a podcast from Saturday. Check it out on www.wildmichiganradio.com/podcasts.