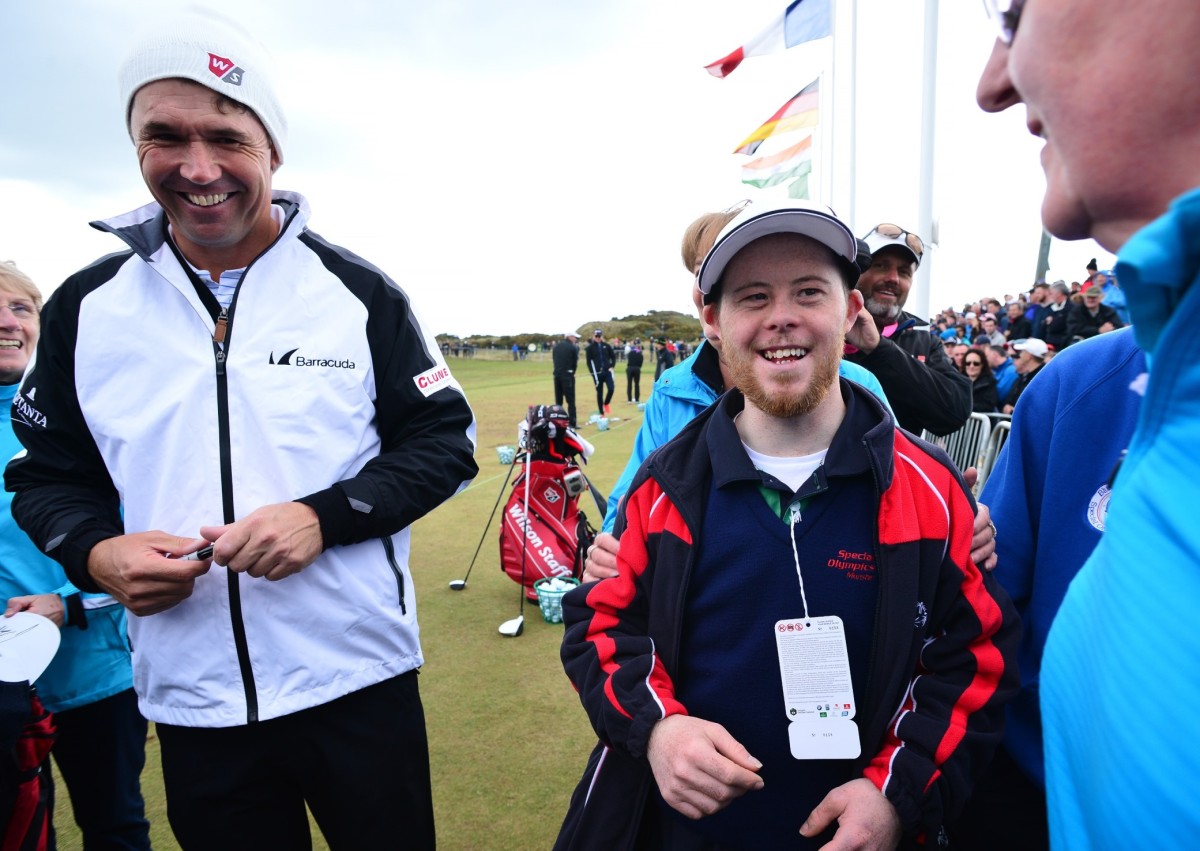 Team Ireland golf athletes, including two from Clare, getting set to compete at this summer's Special Olympics World Games in Los Angeles received a major boost to their preparations at the weekend.
The golfers were treated to a VIP day at the Dubai Duty Free Irish Open hosted by the Rory Foundation at Royal County Down, courtesy of The European Tour.
The seven athletes – including Paul Kirrane from Ennis Co. Clare and playing partner, Patrick Rutherford, also from Clare – got the opportunity to meet Irish golfing great & Special Olympics ambassador, Padraig Harrington and eventual winner, Søren Kjeldsen, as well as enjoying a surprise putting session with Northern Irish golfer, Graeme McDowell, thanks to The European Tour.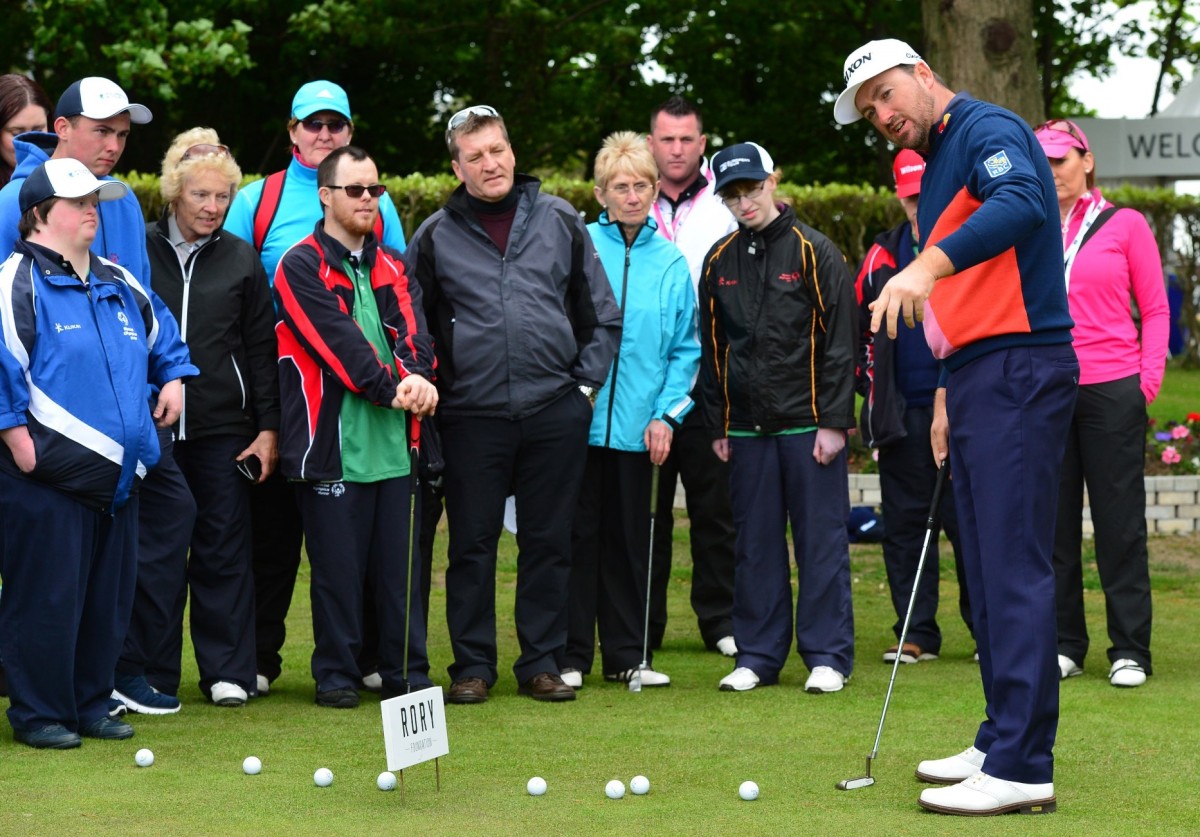 Since becoming a Special Olympics Global Ambassador in May 2010, Harrington has generously donated his time and expertise to the Special Olympics movement across the world by conducting golf clinics for athletes and coaches.
Padraig Harrington commented: "I am proud to be associated with Special Olympics – it is a real honour to be able to help to inspire all the athletes to be the best that they can be.  The talent, focus and commitment of our Team Ireland golfers is truly inspiring and it was great to meet them at Royal County Down to provide a few tips to help with their preparations ahead of LA2015.  I look forward to following their progress at the World Games this summer.
"I would strongly encourage others to support Special Olympics Ireland in what is a very important year for this great movement and its athletes."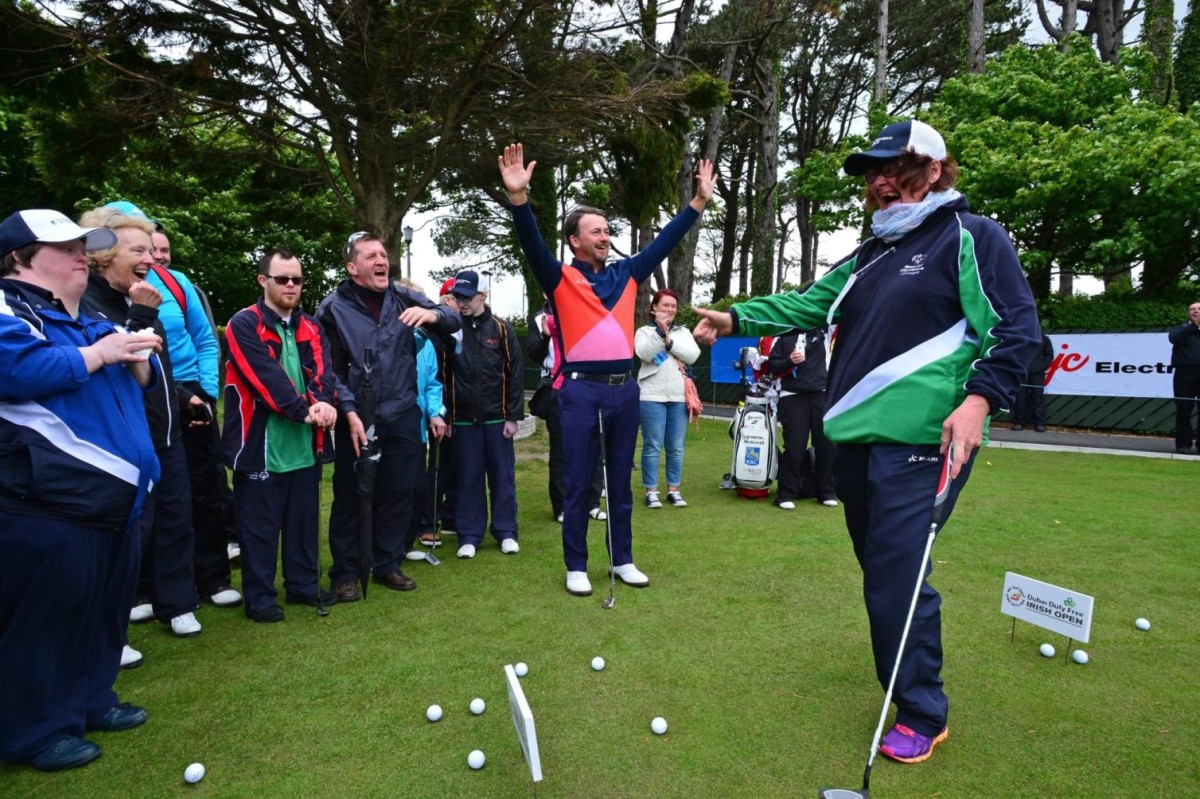 Graeme McDowell said: "It's fantastic to meet these golfers that will be representing Ireland out in LA this summer – it's such a special thing to get the chance to represent your country. I probably should get back to my putting practice myself after seeing these athletes in action – perhaps they'll give me some tips!
"Padraig Harrington is a global ambassador for Special Olympics and it's great to be able to step in for him today and meet some very special athletes. I wish the golfers and the whole of Team Ireland the best of luck in LA this summer."
This is a massive year for Special Olympics Ireland, with 88 athletes preparing to travel to Los Angeles to compete as part of Team Ireland at the Special Olympics World Summer Games. Their selection comes after four years of training and competition. The World Games will take place in L.A. from 25th July until 2nd August 2015.
Help spread the word: Connect with Special Olympics Ireland on @SOIreland or search Facebook for Special Olympics Ireland. Share your support using the hashtags, #TeamIreland #LA2015 & #SupportanAthlete