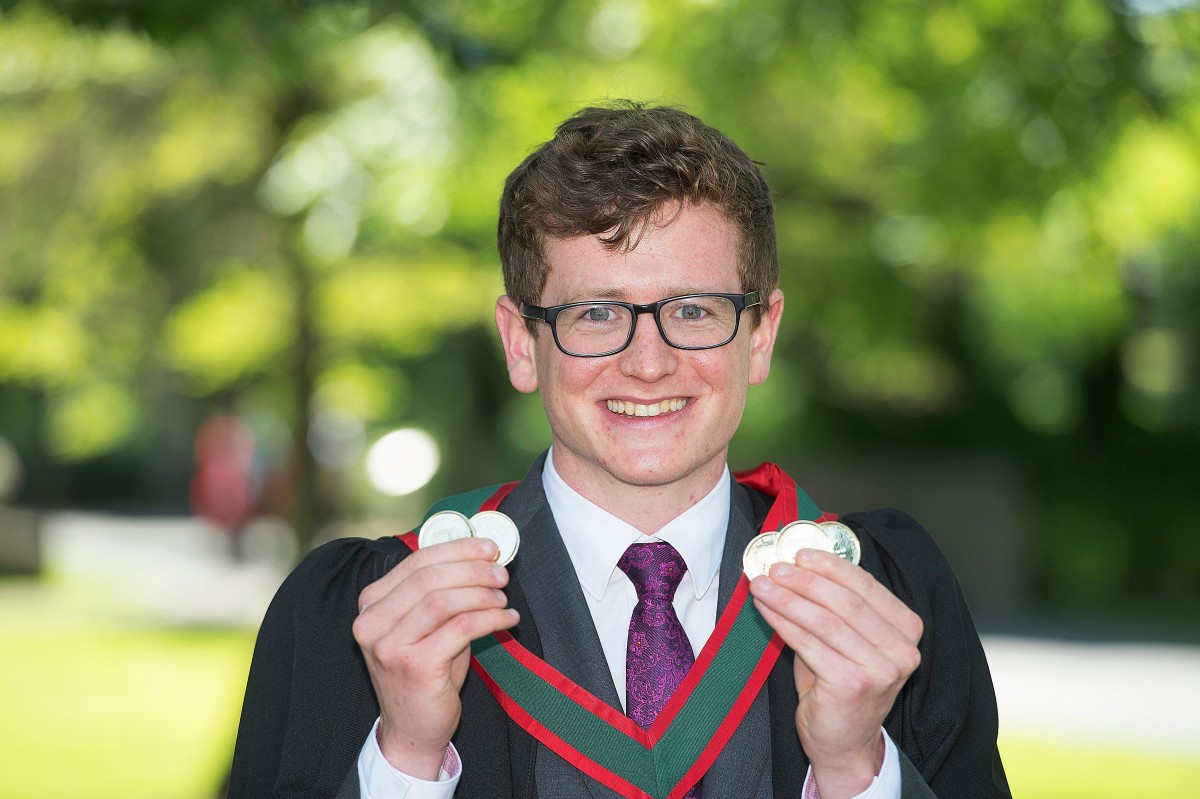 An Ennis medical student has been awarded for his 'outstanding academic performance' by NUI Galway.
Pictured at NUI Galway's recent Summer Conferring Ceremonies was Cillian McNamara from Ennis, Co. Clare, who was conferred with an Honours Bachelor of Medicine, Bachelor of Surgery, Bachelor of Obstetrics (MB, BCh,BAO) degree.
Cillian was also awarded 5 Final Medical Medals for his outstanding academic performance. Every year, NUI Galway awards the Final Medical Medals to the student who receives the highest mark in each subject area.
Photo by Andrew Downes.