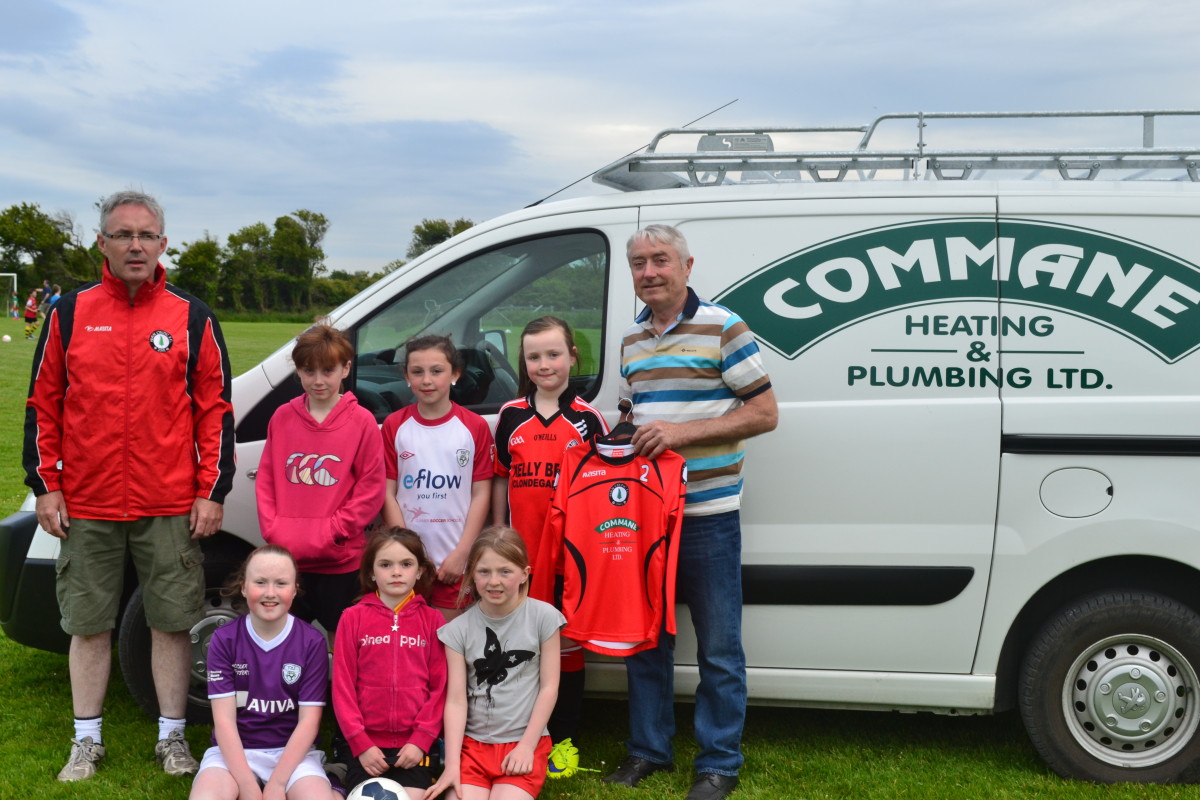 Fern Celtic's U10 Girls team were recently presented with a new set of jerseys in the midst of the Clare Schoolboys/Schoolgirls Soccer League.
Paddy Commane of Commane Heating and Plumbing was at the grounds of Fern Celtic recently to hand over the new kit to some of the squad accompanied by Ciarán Collins.
In other soccer news, the Clare District Soccer League holds its AGM this Monday evening in Treacys West County Hotel. Donie Garrihy is stepping down from the position of Chairman and long serving Board member, Jim Madden is tipped to succeed Garrihy however John O'Neill is also in the running for the position.
The big competition appears to be for the position of Vice Chairman where Tommy Molloy, Mark Egan, Barry Murphy, Denis Collins, Ronnie Pyne and John O'Neill are all nominated.