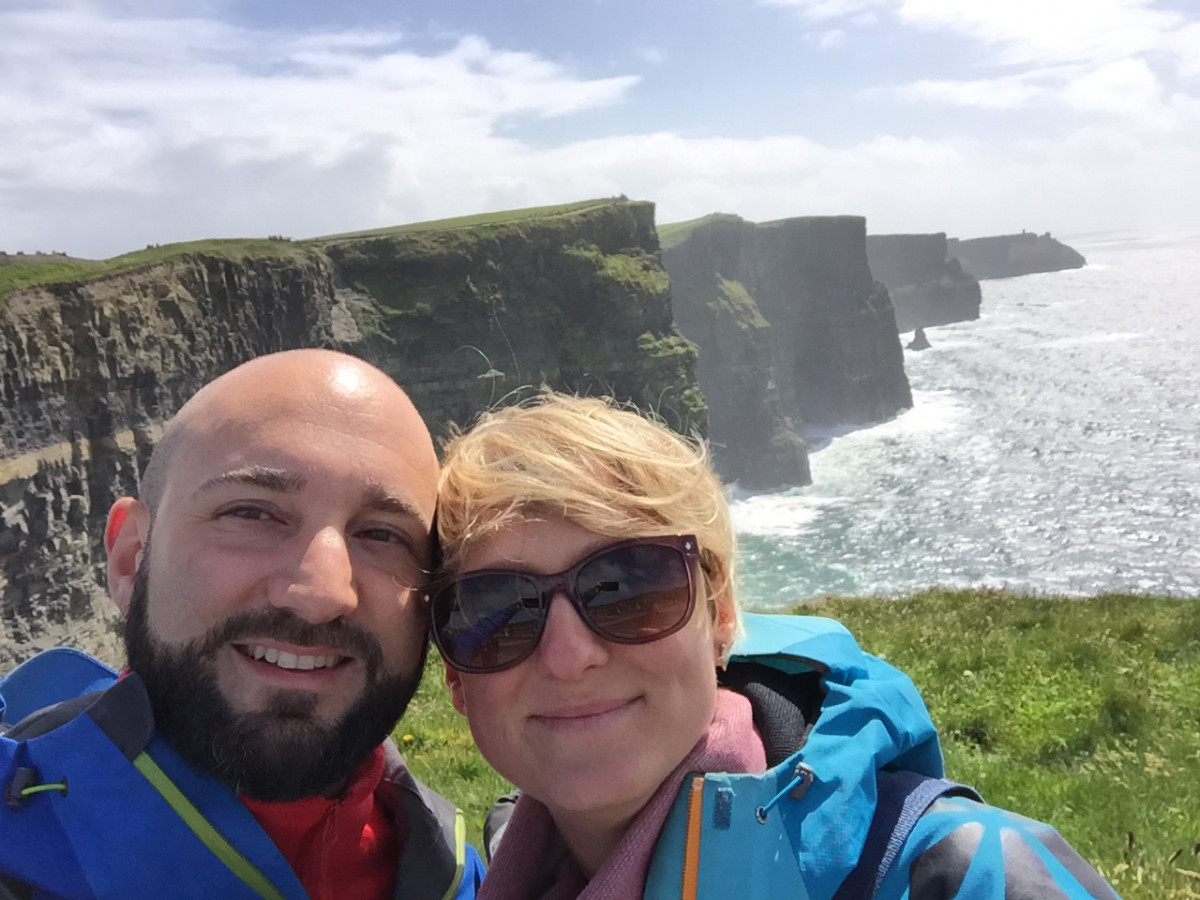 Thousands of people in Germany and elsewhere around the world are set to read all about Clare and the Wild Atlantic Way, following the visit of German travel bloggers (We Travel The World), Martin Merten and Carolin Steig.

Martin and Carolin travel the world, showcasing their real-time journeys and broadcasting their stories and experiences through their writing, photos, video and engaging social media. They were here to experience Ireland's Wild Atlantic Way by campervan – so they could inspire their readers and followers to come and discover Ireland for themselves.
During their time here, the bloggers visited the Cliffs of Moher and enjoyed lunch at Sea Salt Café in Doolin.
Zoë Redmond, Tourism Ireland's manager for Central Europe, said: "Martin and Caolin's blog is very popular, so their visit was a fantastic opportunity to create a major impression on their followers, as they explored the Wild Atlantic Way and shared their experiences. They have already posted lots of great photos and details of their visit online – inspiring their readers to come and discover this part of Ireland for themselves. Blogs and social media are recognised as strong influencers for prospective holidaymakers and we regularly work with them in promoting the island of Ireland."
As well as writing on their blog, Martin and Carolin have been tweeting (@wetraveltweet) about their time here and are posting regularly to their Facebook page.
The visit was facilitated by Tourism Ireland.