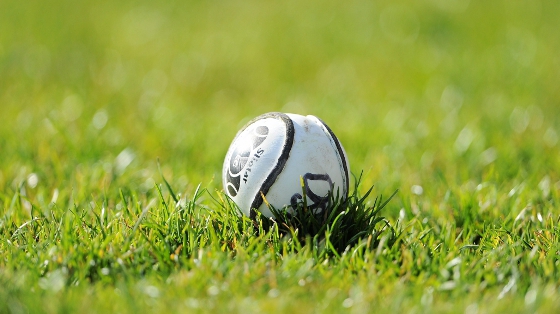 Clare's dreams of securing a first Munster Minor title since 2012 vanquished yesterday evening in Semple Stadium as a superior Tipperary survived a second half scare but the damage of the Banner's abysmal first half proved to be fatal. Páraic McMahon looks back on where it wrong.
Of course the Minor grade is only the beginning for some young hurlers and mistakes are bound to be made. While one could be irritated with some of the unforced errors on Clare's behalf such as striking the ball to the opposition, single-handedly the most disappointing aspect from the Banner camp was their hunger or lack of. When it came to fifty fifty balls Tipperary ruled the roost as Clare waited for the easy break as opposed to showing a relentless workrate to win the dirty ball.
A number of exciting and skilful hurlers were on show for Kenny Morrissey's men but what good is that when there is no drive. Remember 'hard work beats talent when talent doesn't work hard' and that certainly was the case. Apart from Aron Shanagher, Clare had no ball winners in the air and so when puckouts were hit to other Clare players the success rate wasn't too pleasing for the eye especially when it was a battle for possession.
In the current era, Clare has enjoyed unfamiliar success in the underage ranks. Three U21 All-Irelands and two Munster Minor titles are testament to this. Such success brings with it an arrogance of sorts; players who taste success become fearless especially when it is underage. Possibly the most discouraging passages of play from Tipperary's four point win were the instances where Clare showed themselves to be scared of their opponents and refused to put their body on the line going into the tackle, this and their lacklustre approach to retrieving possession after losing it so cheaply.
Despite all the negatives, Clare did indeed leave this game behind them. They must be praised for refusing to give up when they were ten points down and they cut the gap to three points with five minutes remaining.
When it came to shooting, the Saffron and Blue boys let themselves down with a bang. They hit double the amount of Tipp wides 12:6. Why? Because Clare shot from crazy angles and they were too selfish in their play.
Followers of Clare Hurling initially questioned the appointment of Kenny Morrissey in October of last year. The main umbrage on their behalf was that Kenny was part of the Eamon Fennessy management that didn't make the most of talented teams. To his credit, Morrissey has been a regular at all club games unlike his predecessor and the defeat to Tipp wasn't lost on the sideline.
Away form at Minor level is a cause for concern as the Banner have not won a Munster Championship game away from home since July 20th 2011 when they won the Munster title defeating Waterford 1-20 to 3-09 in Pairc Ui Chaoimh.
From a Clare perspective it is not all doom and gloom. There certainly is talent within the current squad. Goalkeeper Jason Loughnane has shown himself to be a rock between the posts over the past two seasons. Aidan Kennedy who came on at half-time is a real prospect and has a bolt of pace that would boost any team. Jack Cunningham was a one of the Banner's better performers at midfield. Throughout the field Clare have ability but the task is to produce it on the day which they have been failing to do at Minor level.
Minor Championship does one job very effectively in that it separates the boys from the men and Tipperary won because they possessed men who were determined to honour the late Jimmy Doyle while Clare's ranks included too many boys who lost sight of what is most important when representing your County.