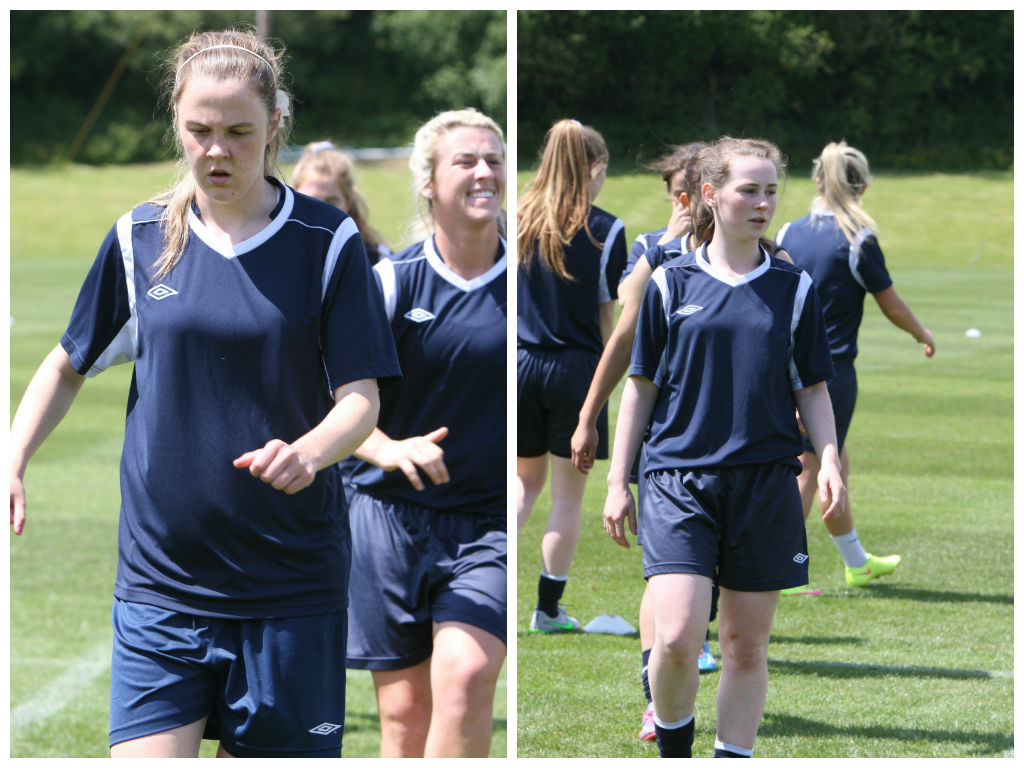 Clare will have two representatives on the Irish soccer team that begin their U17 European Championship campaign this Monday in Iceland versus France. Chloe Maloney and Aislinn Meaney spoke with The Clare Herald's Páraic McMahon before the squad took off for Iceland.
Manager Dave Connell has named a squad of eighteen for the Women's U17 European Championships with Aislinn Meaney and Chloe Maloney being Clare's representatives in the side.
Lifford's Aislinn Meaney described playing with your country as a "massive honour" and one she is certainly looking forward to. "It's a once in a lifetime opportunity so I'm very happy to have that opportunity".
Chloe Maloney is of the similar view that nothing beats playing with your country as the seventeen year old surmised it as "the best feeling you'll ever have in your life".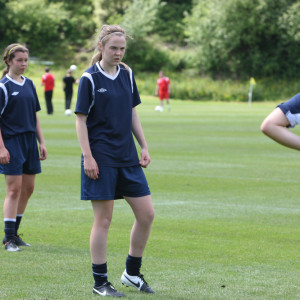 There is a strong belief within the Irish squad that they can capture the ultimate prize in Europe with Maloney echoing that confidence. "We're in it to win it and we want to be coming home on the fifth of July with the Cup, that's our aim and has been since the day we found out we qualified, we want to win we're not just going for a holiday".
A good start in the group stages will be vital to Ireland's progression in the competition according to Coláiste Mhuire student Meaney. "If we put in really good performances in the group stages and then to go on even further is what we'd be aiming for so we aim to go all the way with this".
While there is great confidence within the Irish squad, they will be taking a game by game approach as Chloe Maloney clearly points out. "We're just taking it one game at a time, we've just been concentrating on France for the last few weeks because they're our first game on Monday and we're playing Switzerland and Norway aswell but we're just concentrating on France. We've seen them play and they're a very good side and it will be a battle but hopefully we can get over the line".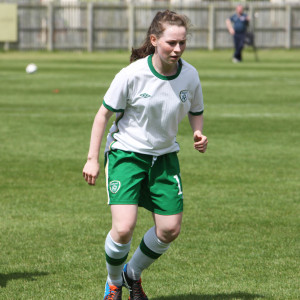 Playing alongside the best European players at U17 level awaits Meaney and Maloney next week and Barefield native Aislinn Meaney cannot wait for the upcoming challenge. "You can go out and see what level you're at and it will only make you a better player, it's definitely a great opportunity for yourself and the team".
Both girls have got a taste of life as a professional having been in the Irish camp and Chloe agrees that it has inspired her to make it at professional level going forward. "It brings you up and shows you the pressure of all of it. You play each game and get more experience and how to deal with everything and to just concentrate on the game and nothing else".
Former Shamrock Rovers right-back Dave Connell is manager of the Irish side and he has been instilling his side with belief that they are good enough to win the competition outright. Aislinn outlines what Connell has been saying to the squad. "He's been saying that we're definitely not going over there just because we've been second best, we're going over there because we believe that we can win it. The whole squad is confident that we will do well".
It is expected that Chloe Maloney, a daughter of former Clare footballer Aidan 'Horse' Maloney will receive a starting role in the heart of the Irish defence while Aislinn Meaney is tipped to feature on the right wing.
France are Ireland's first opponents on Monday with kick-off pencilled in for 14:00 at Korinn, Kopavogur. Further group games follow against Switzerland on Thursday and Norway on Sunday. The mood in the Irish camp is very positive and confident, the next task is to bring that positivity and confidence onto the pitch come 14:00 on Monday and for the remainder of the competition.