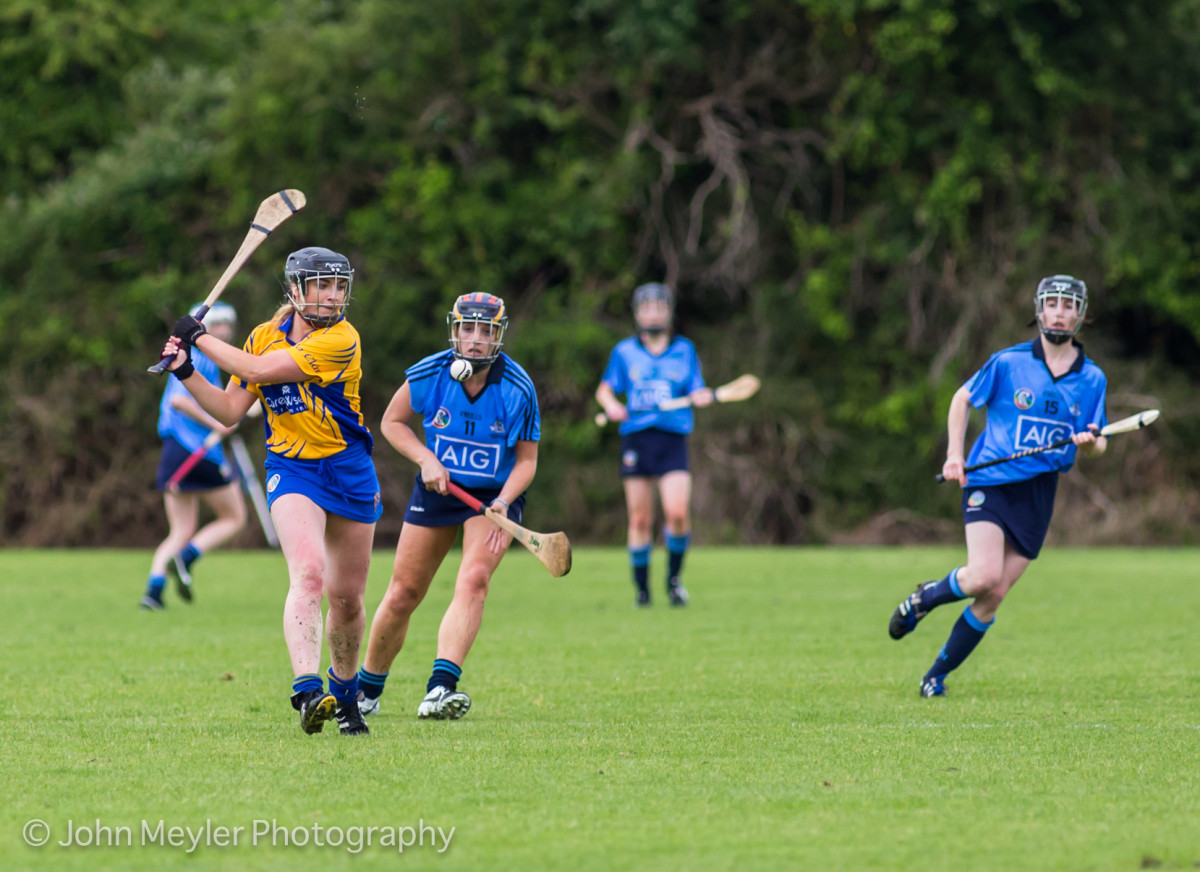 Clare's Senior camogie side put their season on the line this weekend in a must win game versus Tipperary, The Clare Herald's Chief Sportswriter Páraic McMahon previews the action.
Clare vs Tipperary 18/07/15 in The Ragg at 14:30
With two wins out of three games, Tipperary lie in second place of the All-Ireland Championship Group Two behind Kilkenny. This is their final game and victory is essential to secure a place in the quarter-finals.
Colm Honan's Clare will have an extra game remaining and will overtake Tipp in the table should they win this weekend and against Derry in the final round. One could get worried in the mathematics of the situation but simply Clare will control their own destiny and qualify if they win their remaining games.
Fresh from a 8-15 to 0-04 demolition at the hands of Kilkenny, it remains to be seen if Tipp will be able to recover from the Cats sinking their claws into them last weekend. A defeat like that can make or break a team and Saturday will indicate what way the Premier County responds.
In the Munster Championship, Tipperary were on course to claim the Provincial title but lacked the killer instinct and composure to hold out. Their All-Ireland Championship win over Dublin showed that they have improved in this sector having held on for a two point and a one point win over Derry was a further example of this.
Recent events in the camogie sphere would suggest a tense relationship between the Camogie Association and Clare Camogie. The fact that four players missed out on last week's draw with Dublin due to a fixtures clash that was flagged in November, this week's clash with Clare's Senior and Junior teams both playing at 14:30 and Kildare referee Ray Kelly surprisingly playing six minutes last week that allowed the Dubs to equalise.
One could say that Clare are being forced to tread a difficult path as the above examples would show. This could help to develop a siege mentality of sorts within the Clare camp and such a viewpoint would do no harm as they allowed themselves to be bullied by Kilkenny and they need to inject a more ruthless approach into their game.
Players like Cáit Devane, Julieanne Bourke, Megan Ryan, Cinnait Walsh, Caoimhe Maher, Ereena Fryday and Sarah Fryday will be crucial to Tipperary. In two Championship games, Clare have just three scorers, Chloe Morey has hit 1-12 while Michelle Caulfield and Aoife Keane have one point each.
The Banner girls need more out of their forwards and an over-dependency on Morey is too apparent. For Clare to win, they need more scorers up front and big performances from Orlaith Duggan, Maire McGrath, Denise Lynch, Chloe Morey, Aoife Keane and Roisin McMahon. It promises to be a close game but Clare should come out on top.