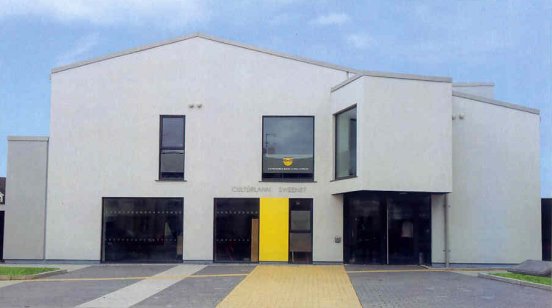 It's a busy week at Cultúrlann Sweeney in Kilkee with a play, show and concert all taking place at the West Clare venue.
On Thursday 30th, Symphony will make its Kilkee debut. Symphony is a play about the exposé of the culture of greed by Paul Moroney. It will be the first production by the newly formed Full Moon Theatre and is the first play by Moroney who also serves as Senior Environment Engineer with Clare County Council.
Straight from premiering at the Galway Fringe, the Rob Hopkins directed play is a comic tragedy illuminating the collapse of the banking system through the delusional antics of a pool of increasingly crazed, back stabbing sharks who masquerade as pillars of their local community. Punctuated by a Brechtian chorus, the production builds to a harrowing finale as the precipice nears and a phantasmagorical get-rich-quick reality game reaches it's all consuming climax. The curtains raise at 20:00 for Symphony and tickets are priced at €15 and €7.50.
Hat's Off makes a return to Cultúrlann Sweeney this Friday evening. The one man show performed by Gerard Howard is based on a hilarious and surreal romp through time with some of Clare's most famous characters both real and fictional and how they might have interacted had they ever met. Hat's Off is written and directed by Paul Brennan.
Belfast singer Brian Kennedy will take to the stage at Cultúrlann Sweeney on Saturday. Kennedy will perform a wide range of ballads on the night with tickets priced at €18 for the 20:00 start.