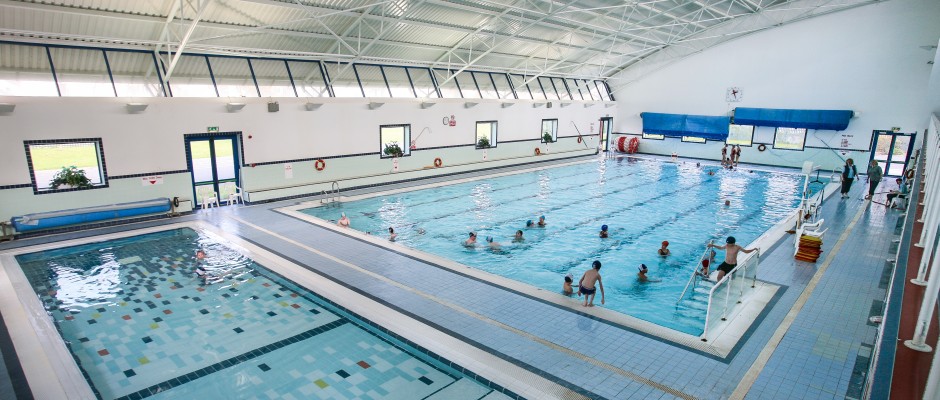 Active Ennis Leisure Complex is among 16 leisure facilities around Ireland to receive funding under the Local Authority Swimming Pool Programme, announced this week by Minister of State for Tourism and Sport Michael Ring T.D.
The Clare County Council operated facility, located on the Highfield Road in Ennis, is being allocated €192,806 to undertake energy efficiency and general maintenance works.
"The provision of funding by the Department is a wonderful vote of confidence in the range and quality of services provided at Ennis Leisure Complex, including the 25-metre public swimming pool, state-of-the-art gymnasium, and various training and fitness programmes," commented Tim Forde, Active Ennis General Manager.
Outlining the works that will be undertaken, Mr. Forde said: "We will be carrying out energy efficiency works in order to underpin the economic and environmental sustainability of the complex. These works include upgrades to the Building Management System (BMS) and light services, as well as the installation of a Combined Heat & Power Plant (CHP)."
"Due to the extensive use the facility experiences, it will also be necessary to conduct general maintenance works on the pool changing village, toilets, showers and large family changing rooms. This work involves the removal and disposal of all tiles, adhesive and grout. The preparation of surfaces for the installation of tanking, where required, and the installation of new tile to specifications," he added.
Monica Meehan, Senior Executive Officer, Clare County Council, said the programmed works would complement the ongoing success of Active Ennis Leisure Complex.
She continued: "Considerable time and effort continue to be invested in ensuring the range of facilities available at the complex meet the highest standards as evidenced by our successful retention of the prestigious White Flag Award for 14 successive years and the awarding of a Gold Standard for Disability Awareness from Ireland Active, the industry promoters of quality facilities."
Among the users of the Active Ennis Leisure Complex are members, casual users, Ennis Swimming & Lifesaving Club, Ennis Masters Swim Club, Ennis Tri Club, Ennis Sub-Aqua Club, and 32 local Primary and Secondary Schools, including schools with special needs students.
The complex also hosts local, regional, and national swim galas for Community Games and Swim Ireland, as well as Irish Water Safety courses and a programme of swimming lessons for adults and children, beginners, intermediate and advanced swimmers.
The Active Ennis team is responsible for the operation of Active Ennis Leisure Complex, Active Ennis Sports and Amenity Park (Lees Road), Active Ennis Tim Smythe Park, Active Ennis Pitch (Coote Park), Active Ennis Pitch (Glenina), and Active Ennis All Weather Pitch (Cloughleigh). All facilities are managed by Active Ennis and are owned and developed by Clare County Council.
Visit www.activeennis.ie for more.