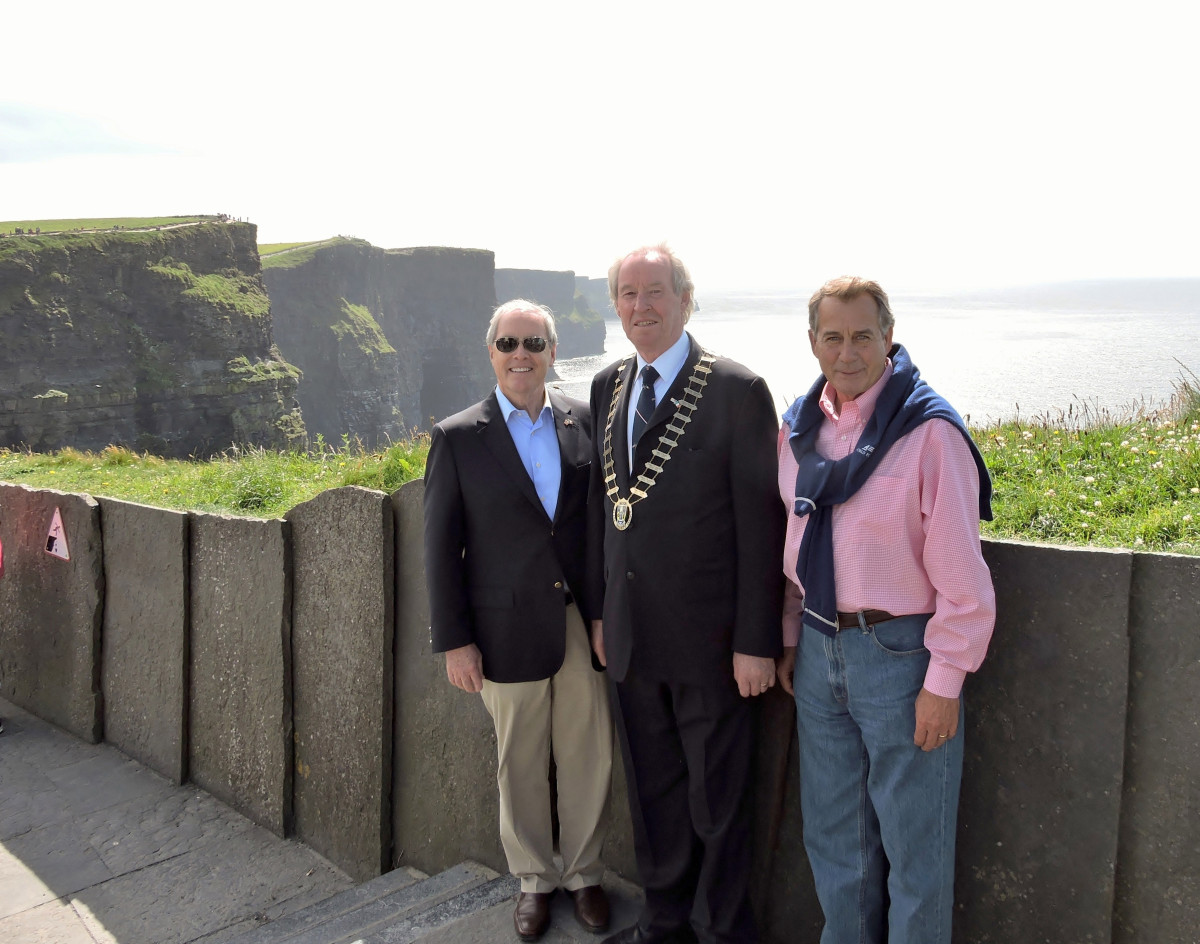 A delegation from the US House of Representatives paid a visit to the Cliffs of Moher Visitor Experience in County Clare during US Independence Day on Saturday.
The delegation was led by John Boehner, Speaker of the House and was welcomed to the Cliffs of Moher by Cllr. James Breen, Cathaoirleach of Clare County Council.
As Speaker of the House, Boehner follows the Vice President in line to the Presidency of the United States in accordance with the Presidential Succession Act.
The delegation included Rep. Mike Kelly (R-PA), Rep. Dan Lipinski (D-IL), Rep. John Shimkus (R-IL), Rep. Mike Simpson (R-ID), Rep. Ann Wagner (R-MO), and Rep. Greg Walden (R-OR).
They were accompanied on their visit to County Clare by the US Ambassador to Ireland, Kevin O'Malley.