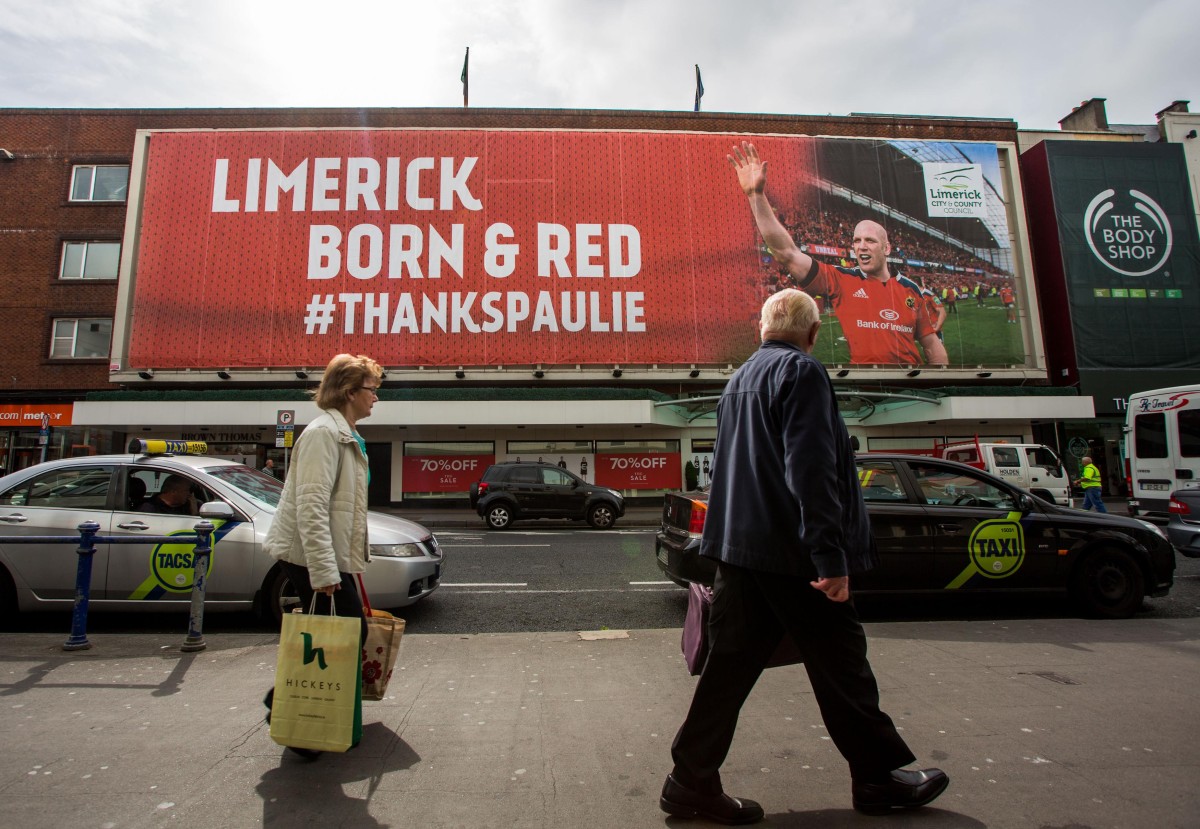 A poster of Paul O'Connell has been erected in Limerick City Centre to pay tribute to the rugby legend ahead of his Munster departure and international retirement later this year.
The poster was hung on Brown Thomas, O'Connell Street, Limerick in the early hours of  Wednesday, 1st July 2015.
Pictures: Alan Place/Fusionshooters.