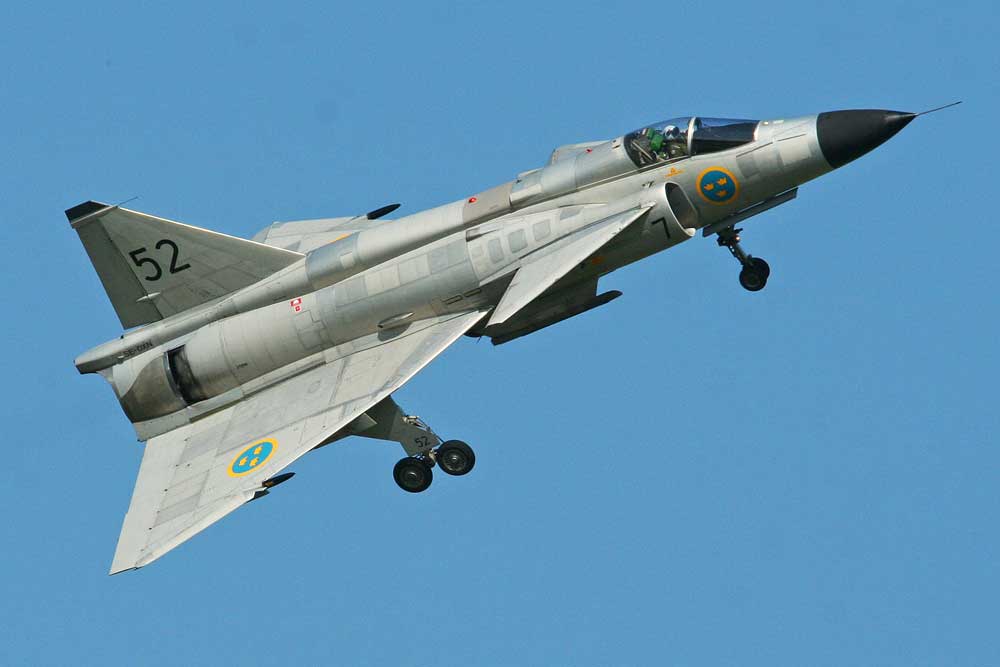 The renowned Swedish jet, the Viggen Saab, has been added to a growing list of aircraft set to enthral 40,000 people at the Shannon Air Display on July 18th.
In what will be the first ever performance at an Irish air show by the aircraft, the performance is set to deliver one of the high-points of the Shannon Air Display as one of the most advanced jets from its era goes through its paces.
Hugely advanced in digital technology for its era, the Viggen Saab was a revolutionary and stunning looking aircraft when it first appeared in the 1970s and remains one of the most dynamic aircrafts in appearance, despite having been retired from official duties ten years ago.
Some 20 separate performances, many involving multiple aircraft, will dominate the skies over Shannon on the Saturday fortnight.  The airshow will provide a visual treat from some of Ireland and Europe's leading aerobatics performers, parachutists, helicopters, jet fighters and stunt fliers during the six hour event.
Tickets for the event are already selling briskly and cost just €5.  They are available on Eventbrite – children under 6 years are free and all activities on the airfield are free and ticket-holders will also be entitled to free access that weekend to a choice of either Bunratty Castle, King John's Castle or Craggaunowen visitor attractions.