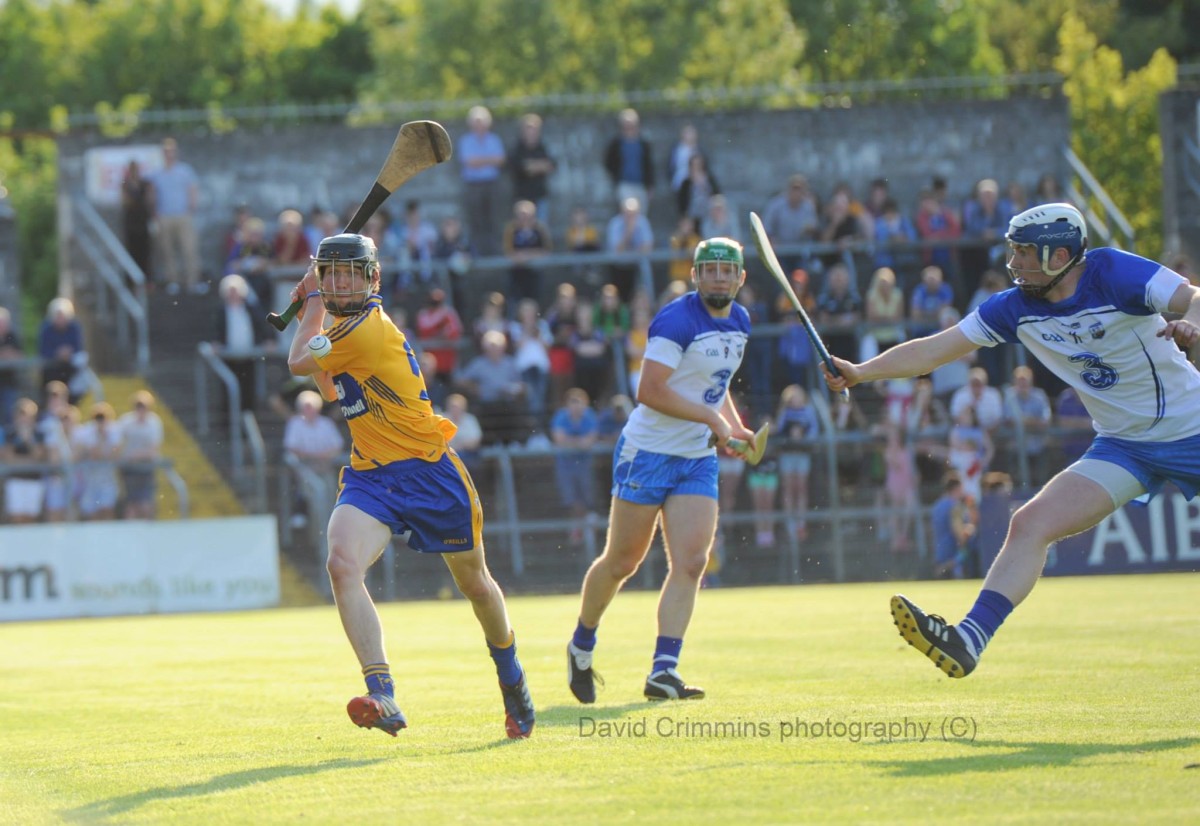 GAA spectators all across Ireland will bid farewell to Cusack Park as we know it as the €2.3 million development commences next week. Before that happens Clare and Limerick meet in the U21 Munster Final in what will be a fitting finale for the 'Park', Páraic McMahon looks ahead to the action.
Munster Finals are special days, a time when history is made and curses broken. Clare are aiming for an unprecedented fourth Munster title in a row while Limerick look to get reacquainted with the Corn na Cásca for the first time since 2011 as the Cup has been located in the Banner County since then.
In their semi-final outing, Limerick despite holding a twelve point lead with twenty four minutes played had just two points to spare over Tipperary at the final whistle. Although they did set alarm bells ringing by letting the Premier County back into the game, the victory will have given them a huge psychological boost as when the game was in the melting pot they stood strong and grinded out the result.
Similarly Clare have taken massive confidence from their Waterford win after showing savage workrate and will to win throughout. A big advantage during that semi-final was how the Clare crowd got behind Donal Moloney's charges from the get-go and the crowd can always have a bearing on how a result pans out and Thursday evening will be no different.
By comparing the two teams based on the semi-finals, the only outing for both in this year's championship, one can be enticed to certain statistics. John Kiely's Limerick had nine different scorers while Clare had six. No defender scored for Limerick but four of their wides came from defence while Eoin Quirke and Aidan McGuane popped up with vital points for Clare; both Pat Ryan and Darragh O'Donovan scored from midfield for the Treaty County while neither of Clare's midfielders contributed on the scoreboard.
Seven Limerick forwards got on the scoresheet, that's if you include substitutes Colin Ryan and Jack Kelliher. Clare made two substitutes but neither scored and four attackers raised white flags. Between them Bobby Duggan and Ian Galvin got more points than the whole Limerick team combined.
Defensively the Banner County seem stronger as their workrate from the semi-final totally outmatches Limerick. Keith Hogan was tested once and was beaten while David McCarthy pulled off three great saves but let three goals past him. McCarthy actually picked up the man of the match award in the semi-final and this shows that the Glenroe man was called upon too often and requires more protection from his six backs. In their semi-finals Clare and Limerick allowed their opposing teams twenty nine scoring chances each. Waterford hit nineteen of their chances while Tipperary were not as clinical with seventeen scores and twelve wides.
One can analyse all day long about how these teams got to the final and what they did right and wrong along the way but certain aspects are going to decide how this provincial final the first between Clare and Limerick since the senior final of 95 while they last met in an U21 final in 1986 where the Treaty County claimed their first title.
Midfield is going to be a very important battleground; David Conroy and Kevin Hehir get an amount of work done in the Clare trenches while Darragh O'Donovan and Pat Ryan can cause damage when running at teams. Whichever duo comes out on top in this sector will have a big day in how the result pans out.
Cian Lynch is the star name in the Limerick lineup, the Patrickswell man will be offered a roaming role. Although Lynch is not always on the ball when he is his team benefit as he will either create a score or do the damage himself. The last day out he was not utilised and went long periods without getting the ball, when he is possession Limerick benefit and the more the better in their case so they must incorporate a plan to ensure this happens.
Likewise Shane O'Donnell is the marquee man for Clare. His influence was limited vs Waterford and Tadhg de Burca was positioned deeper to sweep up ball in front of O'Donnell while Conor Gleeson didn't give the Éire Óg man an inch. Colin O'Riordan caused trouble to the Limerick defence and as a more superior hurler O'Donnell could double the trouble if fed with enough with possession. However Clare proved they are not dependent on just one player with Bobby Duggan and Ian Galvin well able to steal the headlines.
Limerick cannot afford to let their grip on proceedings slip if they get a hold of things while Clare must replicate the same desire and workrate from their semi-final. The Banner have yet to score a goal in this year's Championship but must do so on Thursday. If Clare put in the performance they're capable they will complete a historic four-in-a-row and give Cusack Park a send-off to remember.