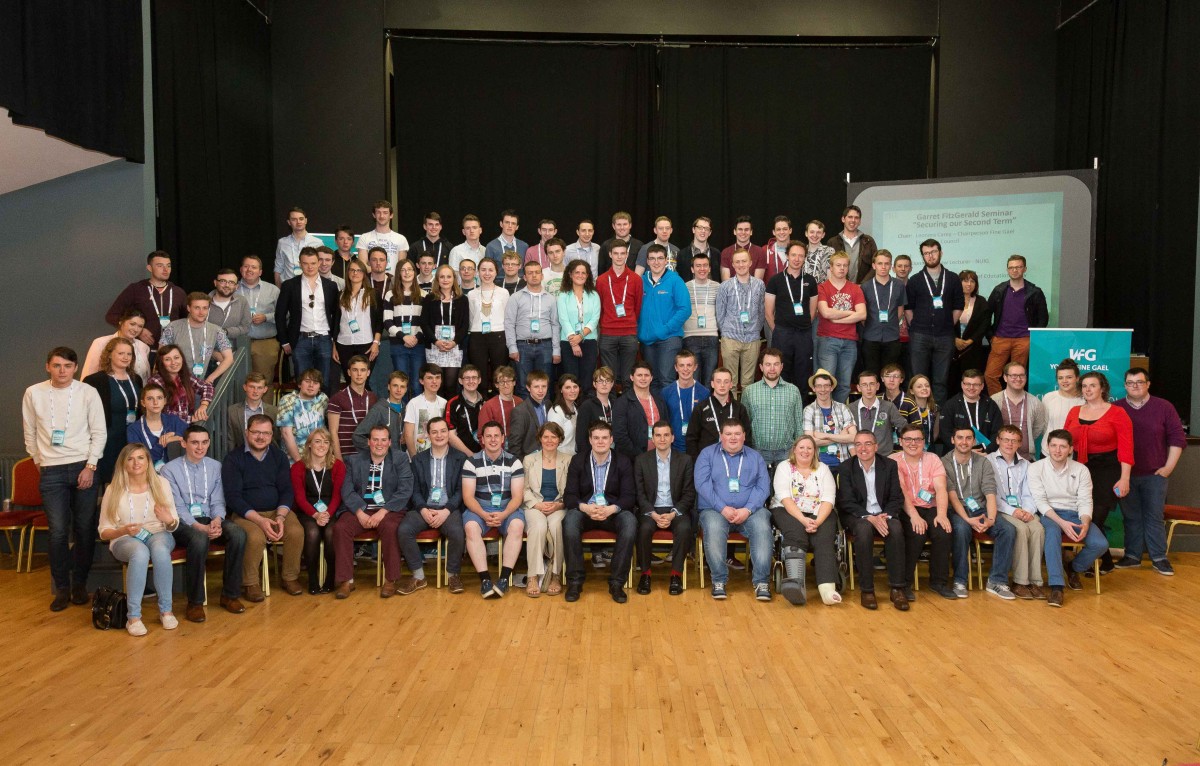 Young Fine Gael members from across the country descended on Lisdoonvarna, Co. Clare last weekend for their annual Garret Fitzgerald Summer School.
Motions on repeal of eighth Amendment and reverse of cut to one-parent allowance passed at Young Fine Gael National Summer School in Lisdoonvarna last weekend.
The Pavilion Theatre in Lisdoonvarna was the venue for heated debate on the Saturday with many motions up for discussion. The most contentious was in relation to the repeal of the eighth amendment. The motion was divided into two parts. The first stated that:
'YFG acknowledge that our current policy is to support the legislation for abortion rights in cases of ectopic and non-viable pregnancies where the child has no chance of survival following birth and to have a second constitutional convention established to examine the 8th amendment'.
'We note that in order for our policy on ectopic and non-viable pregnancies to be implemented, that article 40.3.3 would need to be removed from the constitution and we will campaign in favour of this in any future referendum on the issue'. This motion was passed narrowly by 4 votes.
The second part of the motion stated that:
'We further call on the government to align our abortion laws to that of our EU counterparts, particularly the UK, to provide access to safe and legal abortion upon request'. This part of the motion was resoundingly defeated.
Motions passed at Summer School are non-binding motions but can be made Young Fine Gael policy if decided by the National Executive. The National Executive subsequently convened a meeting to ratify the passed motions as official YFG policy.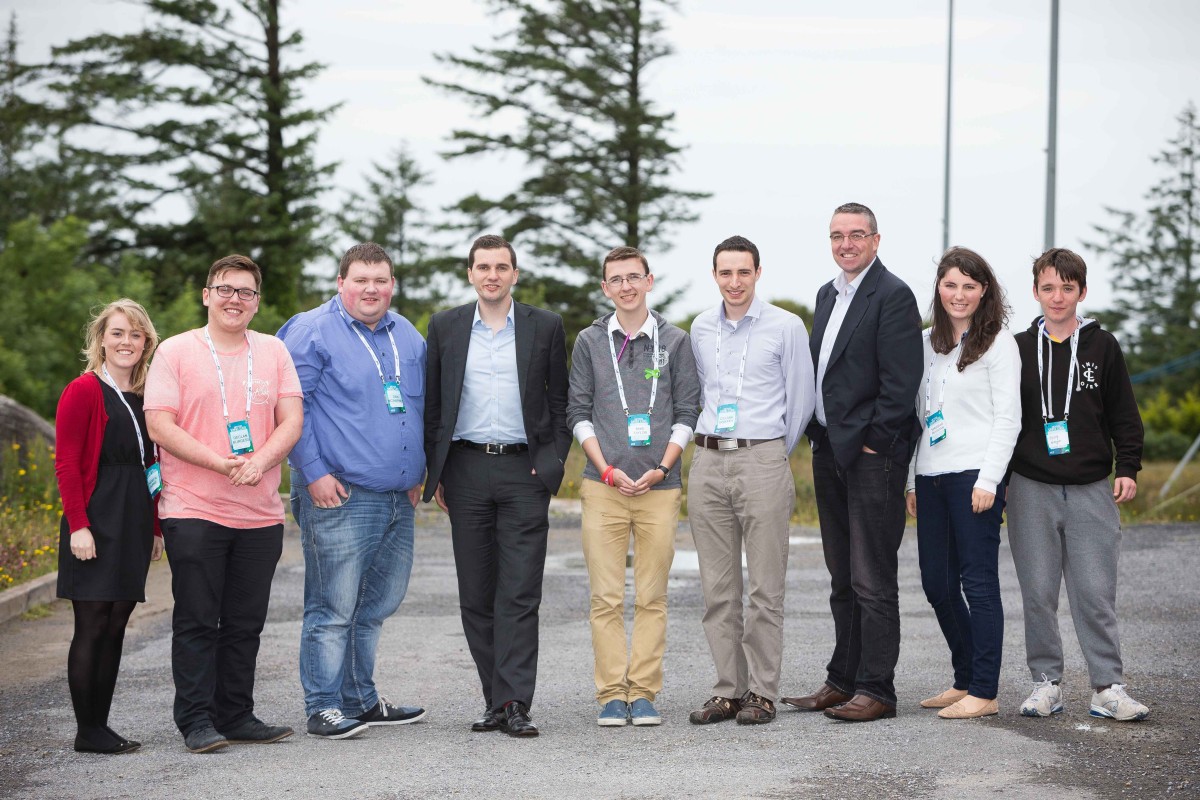 Chairman of Clare Young Fine Gael Mike Taylor, took to the floor after motions were passed saying;
"I think all of the motions that passed had one thing in common, they had people at the heart of them.  By voting to restore the Lone Parent Payment we showed that we do act totally independently of the Fine Gael Party. I was also delighted to not only see the Repeal of eighth Amendment passed, but to propose it in the first place. Twelve women a day have to leave this country to procure abortion elsewhere and that is just unacceptable".
Other motions passed at the weekend included: calling on government to reverse the cuts to the one-parent family payment, to ensure all workers over the age of 16 earn the minimum wage which would repeal Section 15 of the National Minimum Wage Act 2000.
YFG are calling for a referendum to remove Article 41.2 from Bunreacht na hÉireann which reads 'The State shall, therefore, endeavour to ensure that mothers shall not be obliged by economic necessity to engage in labour to the neglect of their duties in the home'. They have also proposed that the age of sexual consent be lowered to sixteen years of age for any individual in any consensual sexual relationship with someone under the age of nineteen.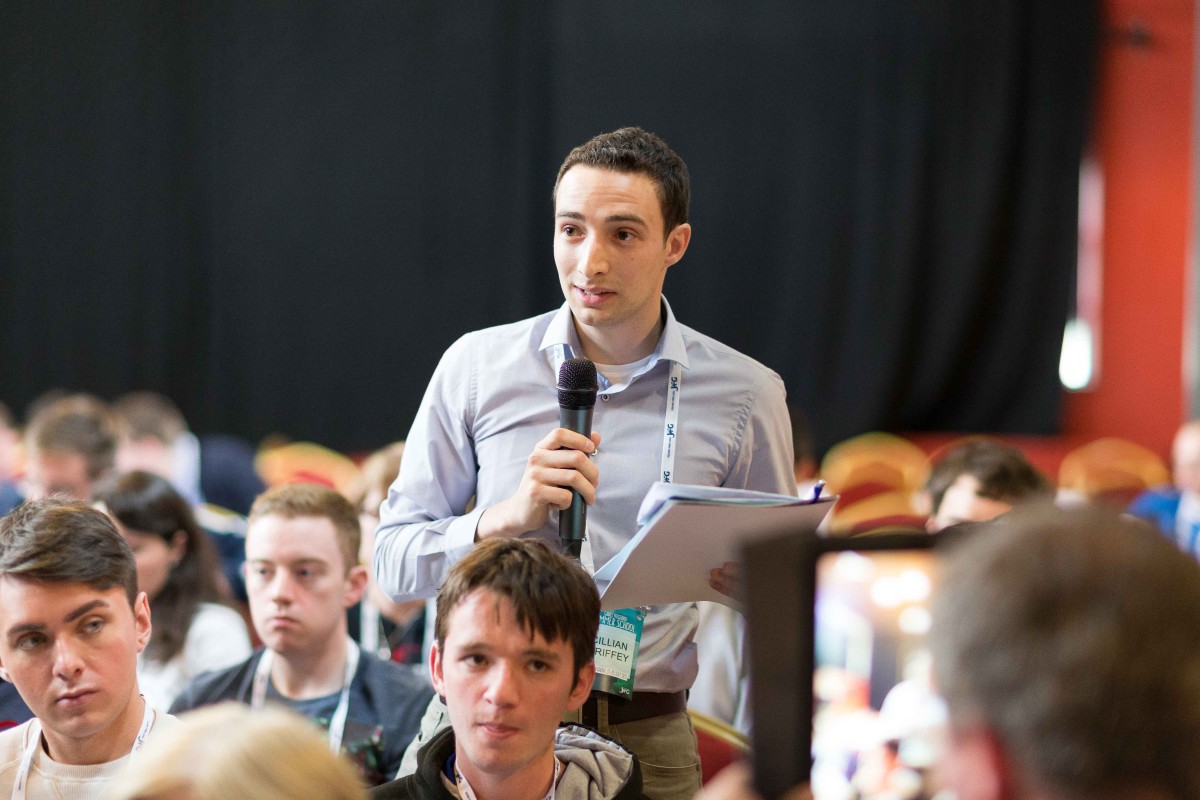 At the gathering it was agreed to push the Government on the issue of removing carbon tax for agricultural purposes. PRO of Clare Fine Gael and 2014 local election candidate, Cillian Griffey added. "Irish contractors currently consume 150m litres of fuel annually, which amounts to an annual fuel-related carbon tax take of approximately €5m. Ireland is one of only three EU states levying this tax. It is a burden on the farm contracting sector and we should call on the Government to rebate the monies that have already been paid by contractors in this context".
Those present were addressed by Larry Donnelly, a Law lecturer from NUIG and he compared and contrasted with the American. Former leader of the Conservative party youth wing, Oliver Cooper gave members an in-depth analysis on how the Conservative party won a second term in May 2015 and gave members advice ahead of General Election 2016.
Attending the Young Fine Gael Summer School, North Clare Senator, Martin Conway remarked on the contributions made. "It was heartening to see the participation of articulate young people engaging in respectful debate on topical issues. Young Fine Gael are never afraid to raise and debate issues that are controversial and thought provoking. It was also great to see businesses in Lisdoonvarna and Lahinch benefiting greatly from the influx of Young Fine Gael members from right across the country".