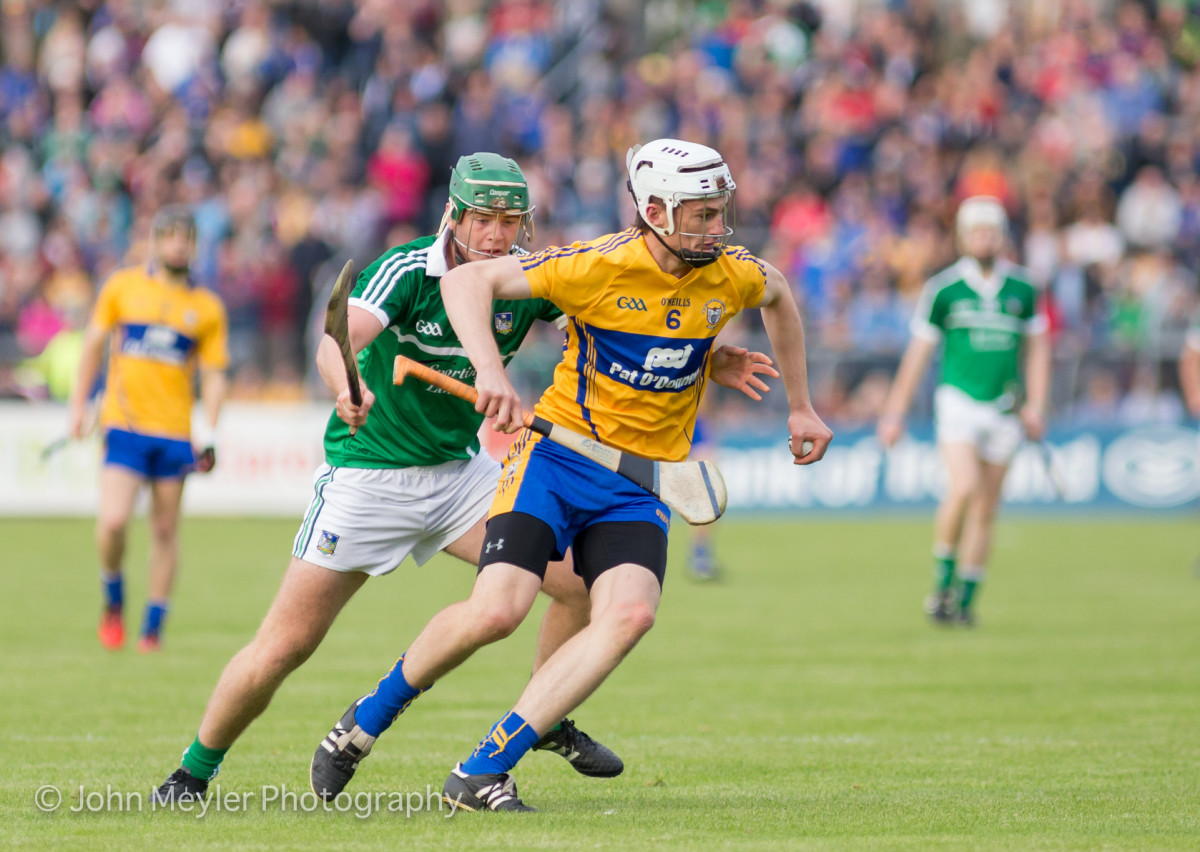 Thursday's U21 Munster Final defeat to Limerick was the first time Conor Cleary experienced such a feeling at the grade but the Miltown man says that Clare were well prepared for the outing but their neighbours were the better team on the day.
Speaking to The Clare Herald after the game, Conor admitted Clare were confident of securing a four-in-a-row but was left disappointed with the result. "It's hugely disappointing. We'd never be cocky coming into a game or anything but every game you come into you need to be confident you're going to win it and we were confident we were going to win it like most games but it was just disappointing at the end of the day things didn't go our way".
With two All-Ireland U21 medals in his back-pocket Cleary was one of the most experienced Clare players and he refers to a point manager Donal Moloney had made to them and is regretful for a change that his mentor was proved correct. "As Donal always said you enjoy the days you win but there always was going to be a day that some team was going to get us and unfortunately it was today but that's sport and fair play to Limerick they deserved it they were the better team on the night and I hope they have a long run in the All-Ireland series".
A member of the Clare Senior hurling panel since 2014, Conor says the Munster Finals are occasions that but acknowledges the better team came out on top in this outing. "These are the days you want to be playing in, Munster Finals you train hard for it, we were really looking forward to it and wanted today to come for the last two weeks, everyday you were doing a bit. It wasn't hard to prepare for at all we trained as hard as we could but on the night Limerick were that bit better than us".
Prior to the game a lot of talk centred on the tie being a sell-out that would bring the curtain down on Cusack Park. Clare's U21 captain denies this impacted them and instead points to their preparation being of a higher standard since the semi-final win. "A lot of us are on Twitter and Facebook but we wouldn't be clicking into any articles Clare hurling related. You'd be having chats with people alright saying ticket sales are going well and stuff but you wouldn't take any notice to that at the end of the day you've to go out and play the game so that's all we were concentrating on for the last two weeks playing the game. Everything went well, training went to the best of our ability, it was as good if not better than before the Waterford game".
At half-time Clare held a two point advantage having found themselves four behind eight minutes previous. Cleary says the word in the dressing room at half-time was to push on but he gives his view on why Limerick pushed ahead. "Just to keep it going like especially in a big game like the Munster Final when you've the lead it's to just to keep it going, when you're in front you're obviously doing well. In the second half Limerick got the break of the ball, they were that bit sharper and they were the better team on the night so we can have no complaints".
Coming second best is no good to Clare states Cleary but in the minutes following the defeat his mind is looking forward to the next hurdle and the next challenge but he feels Clare hurling is going in the right direction. "At the end of the day we want to win titles and we fell up short but it was just unfortunate, that's sport the way sport goes but we all have games at the weekend, games the following week so you'll be up again, once tonight is finished that's over so you get on the horse again. We're looking to the future now, a lot of serious hurlers still U21 next year and a lot of lads moving on to senior too so the future is bright for Clare hurling and hopefully we'll have more success in the future".
Reaching a fourth Munster U21 final in a row proves Cleary is indeed correct by saying Clare have a bright future. However the Banner have no divine right to win titles as this game showed but as long as players with an attitude like Conor Cleary continue to be involved it will certainly increase the chances of Clare success.