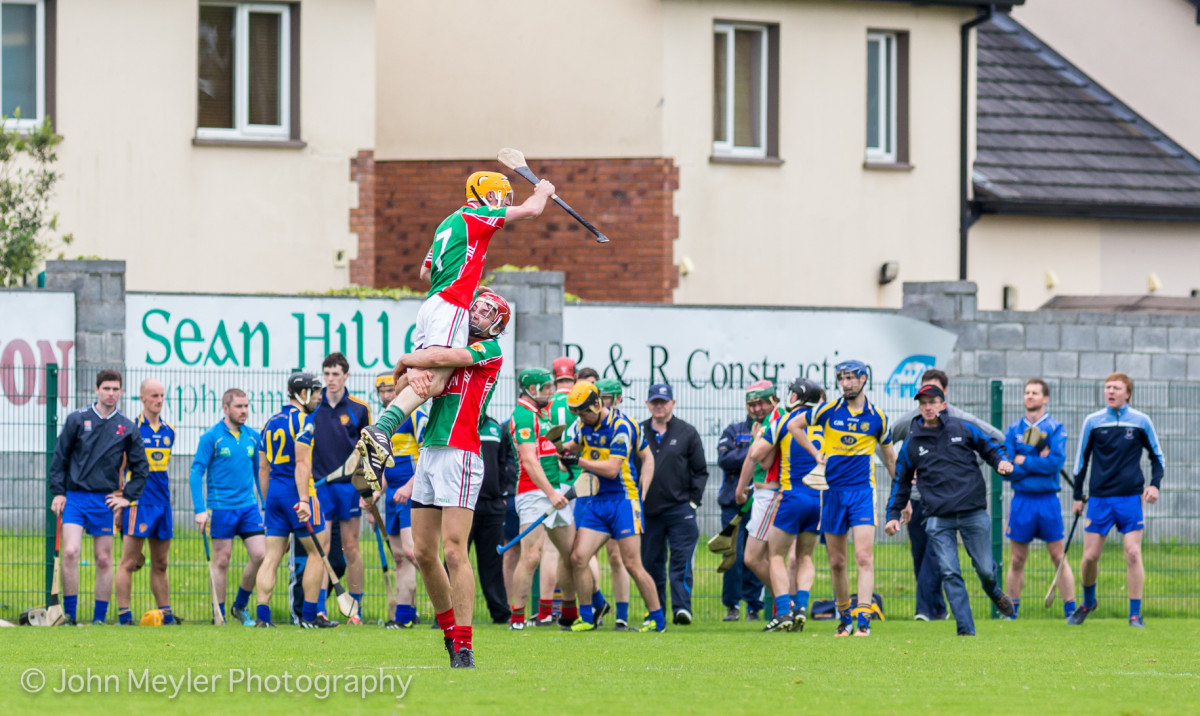 Clooney/Quin pulled off the shock of the round when a last minute Peter Duggan goal ensured they beat Newmarket-on-Fergus and booked a place in the quarter-finals of the Clare Senior Hurling Championship.
Clooney/Quin 1-11
Newmarket-on-Fergus 0-13
Venue: Shannon
Newmarket-on-Fergus find their Championship hopes up in the air after a very poor showing which sees them enter Round Three while their conquerors Clooney/Quin advance to the quarter-finals for the first time since 2010.
Colin Lynch's Newmarket raced into a four point lead inside the opening ten minutes with frees on the double from Colin Ryan plus single efforts from John Feehily and Noel Frawley. This was their most dominant period of the game and they may well wish it was the last ten as opposed to the first when they were so effective.
Mike Daffy opened Clooney's account on the tenth minute but his effort was cancelled out by a Colin Ryan free. The Blues had a chance to put the game to rest at the midway stage but a penalty from Colin Ryan went to the left of Keith Hogan's goal.
Peter Duggan put over his first free of the hour on the sixteenth minute but Newmarket responded with a Ryan free. Duggan added two further frees and Ryan popped over a nice sideline cut to leave a gap of two points. Two Duggan frees and a point from Daffy followed but Shane Kelleher split the posts to give the Blues a slender one point lead at the break.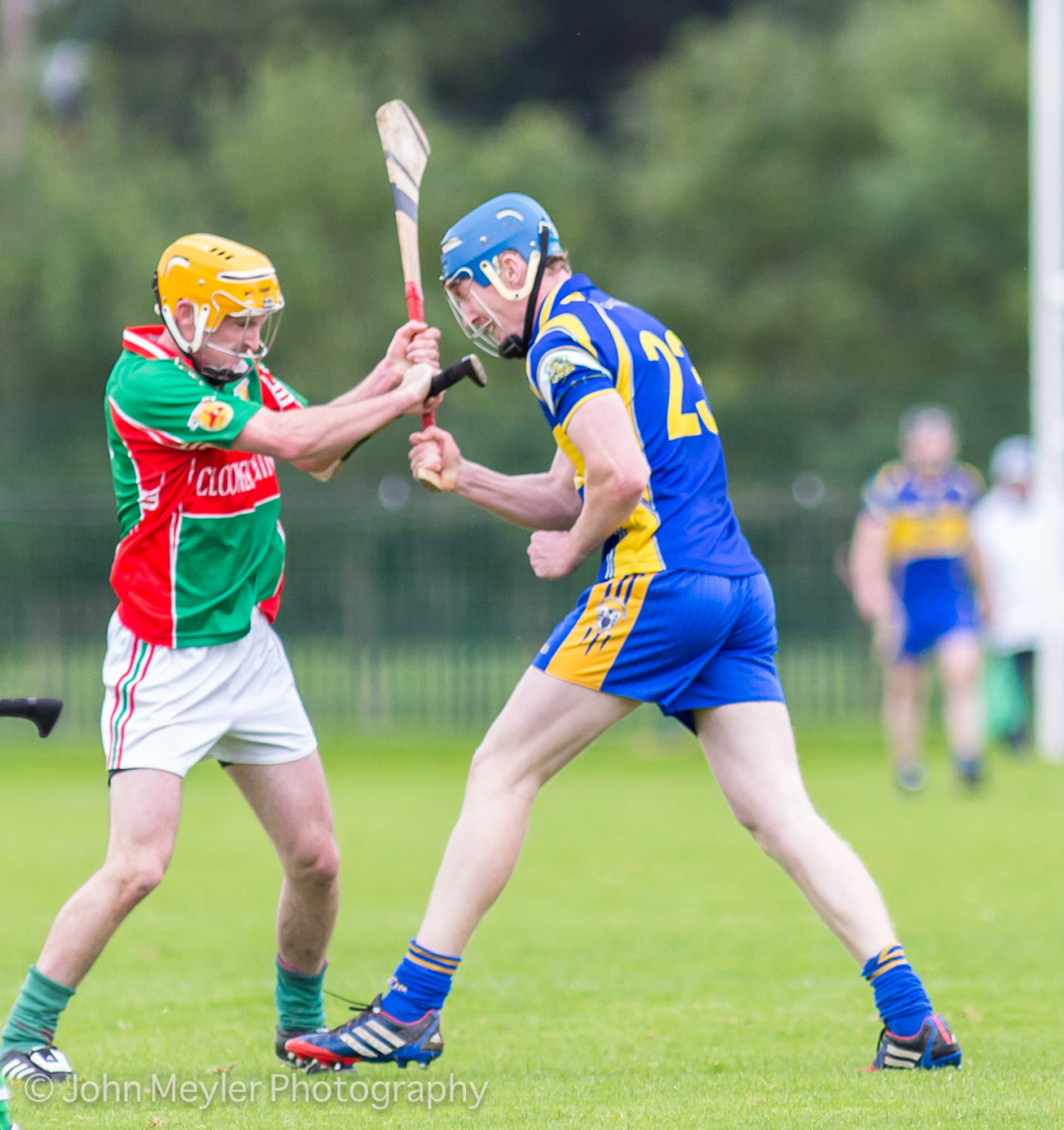 The Ger O'Halloran managed Clooney/Quin took the lead four minutes in to the second half courtesy of two Peter Duggan frees. Colin Ryan replied with two like efforts for the Blues to give them a one point advantage with forty two minutes played. Duggan and Kelleher traded scores before substitute Niall O'Connor made a welcome return for Newmarket with a fine score close to the sideline on fifty four minutes.
Duggan and Ryan exchanged frees once more to leave Clooney trailing by two points with two minutes of normal time to go. A free from Peter Duggan on the Newmarket 45 found its way to the back of the Blues net with sixty one minutes on the clock and this sucker-punch came too late for Newmarket to respond.
It's back to the drawing board for Newmarket as they suffered a painful one point defeat. It will be some consolation that they have another chance in Round Three but as it stands the majority of clubs in Clare will be licking their lips with a chance to knock the Blues out of the Championship on the line.
They started the game with such vigour and attrition that they seemed to destined for victory but just like their first round game they let their grip on proceedings slip and paid dearly for it. Newmarket will feel hard done by as their opponents seemed to win frees more easily but their display over the hour did not merit a place in the last eight. Colin Ryan, Eoin O'Brien, Shane Kelleher and Ronan Good were best for the Blues.
Clooney/Quin got the rub of the green in this affair but they won't mind how they prevailed as long as they did. They must be credited for recovering after playing second fiddle at the beginning of the game. Ten of their twelve scores came from Peter Duggan placed balls and in the quarter-finals they will need scoring forwards against some of the bigger teams in the County if they want to compete.
Despite being relegated from Division 1A of the Clare Cup, Clooney/Quin have a chance to have a successful season. Their joy at the final whistle showed how much the result meant to them but now the challenge is to make this win and the first round victory over Tulla count for something. Peter Duggan caused problems for the hour while Padraig Ward, Mike Daffy and James Corry impressed.
Teams:
Clooney/Quin: Keith Hogan; Conor Harrisson, Shane McNamara, Donnacha Murphy; Padraig Ward, Cillian Duggan, David Kennedy; Peter Duggan (1-09 1-8f 1SC), James Corry; Fergal Lynch, Ryan Taylor, Conor Grogan; Mike Daffy (0-02), Seamus Conroy, Sean Ward. Subs: Richie Hennessy for Grogan, Cathal Egan for S Ward.
Newmarket-on-Fergus: Darren Duggan; Eoin O'Brien, James McInerney, Evan Keogh; Eoin Hayes, Sean O'Connor, Alan Barrett; Colin Ryan (0-09 7f 1SC), Shane Kelleher (0-02); Noel Frawley (0-01), Shane O'Brien Jnr, Ronan Good; Colm McCaul, Stephen Kelly, John Feehily (0-01). Subs: Shane O'Brien Snr for McCaul (39), Niall O'Connor (0-01) for Feehily (50), Martin O'Hanlon for Barrett (57), Padraig Kilmartin for S O'Brien (60).
Referee: Fergus McDonagh (St Josephs Doora/Barefield)
Full gallery of photos taken by John Meyler.