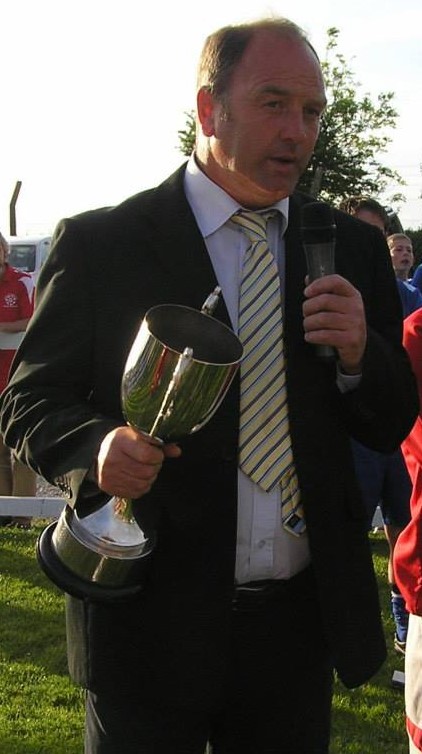 Burren Utd's Donie Garrihy has been appointed as the new manager of the Clare Oscar Traynor soccer side.
Garrihy succeeds Mick Shiel in the position with the former Limerick FC coach staying in the role for only one year. Shiel has since gone on to accept the Pike Rovers manager job signing Sean O'Callaghan, Paddy O'Malley and Garry Higgins meaning none of the trio will be eligible to play for Clare.
Donie resigned as Chairman of the Clare District Soccer League in June being replaced by Oliver Fitzpatrick. It's a case of one door opening as another closes with the Doolin man now taking the top managerial job in Clare soccer.
He will be joined in his management team by Clare's FAI Football Development Officer, Denis Hynes who is expected to be the trainer of the team and David Russell a former centre-half with the Clare team.
Along with the Pike Rovers trio, they have also lost Ian Collins from last year's squad as the Newmarket youngster has signed for Galway Utd F.C.
With the aforementioned players unavailable for the upcoming campaign, Garrihy and his management will be forced to find some new or forgotten talent. Brian O'Connor a former Mervue Utd is now playing for Bridge Utd and would be a worthy replacement for O'Malley or Higgins while his new clubmate Anton Mannering impressed in their campaign last season.
Darren Murphy left the squad midway through Shiel's year in charge and he will more than likely be asked to return. Newmarket Celtic duo Cathal Hayes and Brian Monaghan may also be considered while Moher Celtic's Jimin Dooley and Shannon Olympic's Declan McDonald are other possible new faces to call up.
Elsewhere Shannon's Colm Ryan has been confirmed as the new Clare Youths manager and he will be assisted by Gerry Kelly and Bill Boyd.