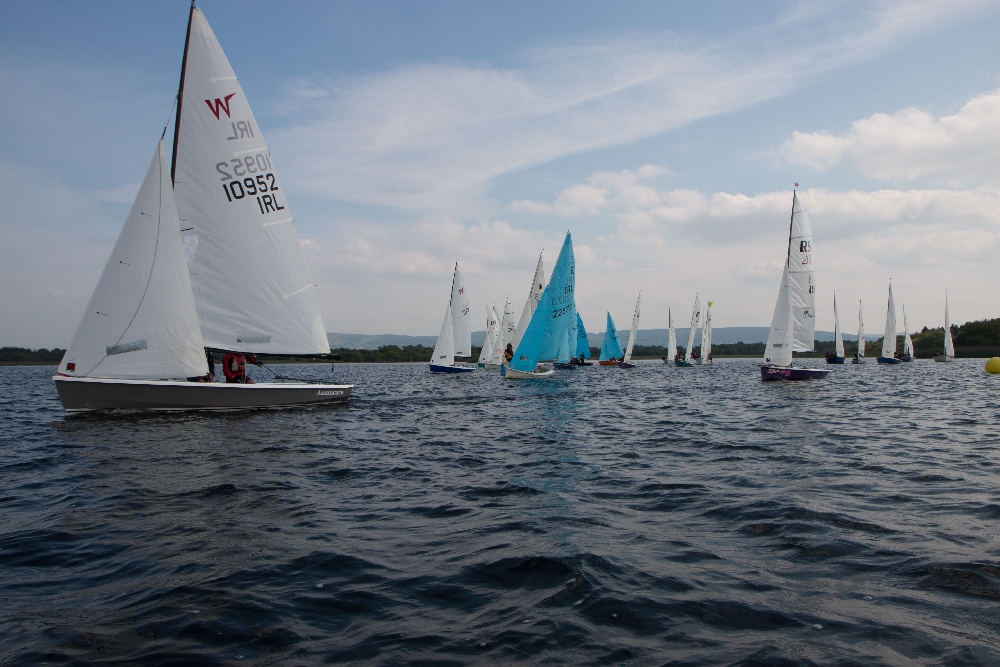 Sailors from all across the world will descend on East Clare this weekend as Cullaun Sailing Club hosts its annual regatta.
Cullaun Sailing Club will be hosting their annual mixed fleet Sailing Regatta over two days this coming weekend on the 5th and 6th of September and it looks like it could be their busiest regatta to date with up to thirty boats expected to compete over the weekend. It is a busy time for the small club as who will welcome international sailors for the event which takes place a week before   the wayfarer international sailing regatta on the shores of Lough Derg where there will be 70 boats taking part with sailors from eleven different countries.
The club is looking forward to having international visitors on Cullaun Lake situated between Kilkishen and Tulla. It is a chance for some of their members to compete against some international challengers.  This is also a great opportunity for people who have an interest in sailing to come down to Cullaun and see the sailing over the weekend and also see what our club has to offer.
Recent camps run by Cullaun Sailing Club over the Easter and summer holidays saw over fifty children taking part. The club concluded its evening sailing last Thursday and from now until November they will take to the water every Sunday afternoon. More information is available on their website.