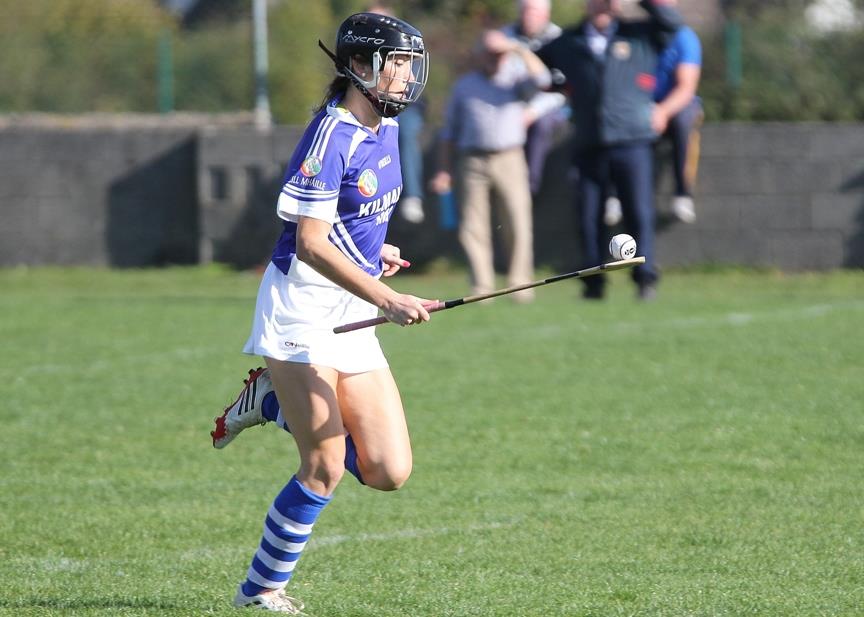 County Champions, Kilmaley begin their quest to retain the McMahon Cup with a tricky tie against League Champions Newmarket-on-Fergus and it is just the start they need to wet the appetite for another Championship campaign.
Management: Gerry Kennedy, Conor Neylon, Sean Hehir, Freddie Markham, Martin Enright and Siobhan Maher
Captain: Claire McMahon
One to Watch: Abigail Connellan
Key Player: Claire McMahon
Titles: 4 (2008, 2009, 2012, 2014)
2014 Report: Retained County title with ease before losing out to Milford in Munster Senior Championship Semi Final.
Kilmaley have only won back to back Championships once in the club's history. With only four titles won by the club few would hold this statistic against them but this is an ambitious group who view success as a must every year and so they will have reclaiming the McMahon Cup as their top priority for 2015.
Public Relations Officer with Kilmaley Camogie Club, Anne McMahon agrees that defending the crown will be no easy feat. "We are going into the 2015 Championship season as reigning senior champions. It is a huge achievement to win any championship any given year, but it is a momentous task to defend it".
The four time County Champions altered their pre-season approach somewhat at the beginning of the year as a new Strength and Conditioning programme was implemented. This hard work has all been aimed at Championship and McMahon says they have been looking forward to the Championship for a while particularly the first round.
"Our senior girls have been working very hard all season and are really looking forward to the games ahead, especially the opening round".
Gerry Kennedy's side will be minus the services of Eimear Considine who has thrown in her lot with the Irish Women's Sevens Rugby team who are on course for a place in the 2016 Rio Olympics. Niamh O'Dea is abroad and will miss the first round at least and her loss along with Considine's will be telling in the middle third.
Kilmaley bowed out at the semi-final stage of the League this year but camogie followers in Clare will know that Kilmaley are most definitely a Championship team and this will become quite clear when they take to the field on Sunday morning against Newmarket-on-Fergus.
Losing out to Milford in the semi-final of the Munster Championship last year has given Kilmaley a hunger to get back into the Munster competition. It's no surprise then that Anne McMahon talks about reaching the big day in Clare and she believes it is experience that could get Kilmaley there.
"By all means it won't be easily won, as you know all senior clubs will want to get their hands on the McMahon Cup this year. It is hoped that experience over the past few years will get us back to the County final again in October".
Kilmaley certainly have the experience but crucially they have the class to match and make no mistake they will have a big say in how the Championship unfolds.