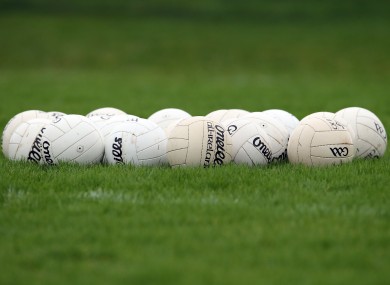 The Clare Senior Football Championship kicks back into action this weekend with eight games on the cards in Round Two with victory essential for all teams in the losers' side of the draw while victory in the winners' section guarantees a quarter-final spot.
As the season begins to hit crunch time it is now that the teams' intent on raising Jack Daly aloft at the end of the campaign need to start laying down a marker and put performances in that will inspire confidence in the team and consequently boost morale and momentum. This weekend is an ideal chance for teams to do so.
Éire Óg vs Lissycasey 15/08/15 in Clarecastle at 15:00
It's a repeat of the 2014 Clare SFC Round Three clash that saw Éire Óg dump Lissycasey out of the Championship with a nineteen point victory. Such a horrendous display and defeat is sure to inspire the Lissycasey men to get their revenge.
Equally Éire Óg are out to prove a point in this tie. After a poor display in the opening round they lost out to a hungrier Ennistymon and now it turns attention to the spirit of the Townies, do they have the hunger to bounce back and prove their 2014 run to the County Final wasn't a flash in the pan. They certainly have the players in Ciarán Russell, Dean Ryan, Davy O'Halloran, Eimhin Courtney and Eoin Glynn but in the heat of battle football alone will not win so James Hanrahan's men must bring more to the table.
Likewise Lissycasey lacked the necessary grit to get over the line when losing after extra time to St Breckans in Round One. They hit a total of fifteen wides and they cannot afford to be as wasteful in front of goal. A big improvement is needed from Lissycasey if they're going to challenge the Ennis club and they will look to Joe Hayes, Cathal Doohan, Brian Cahill, Seamus Collins and Conor Finucane to bring this improvement.
On paper Éire Óg are the more balanced side but they were way too over-dependent on Eimhin Courtney in the first round and if the Townies click, they will knock Lissycasey out of the Championship for the second year in succession.
Wolfe Tones na Sionna vs St Josephs Doora/Barefield 15/08/15 in Clarecastle at 16:30
Senior status for 2016 is on the line when Wolfe Tones and Doora/Barefield do battle in Clarecastle. The sentimentalists out there will recall that this was the same venue in which Wolfe Tones were relegated from the Senior Hurling Championship by the same opposition almost twelve months ago. While defeat will not send either side automatically to the Intermediate Championship, it will pit them in the relegation semi-finals and end any Championship aspirations.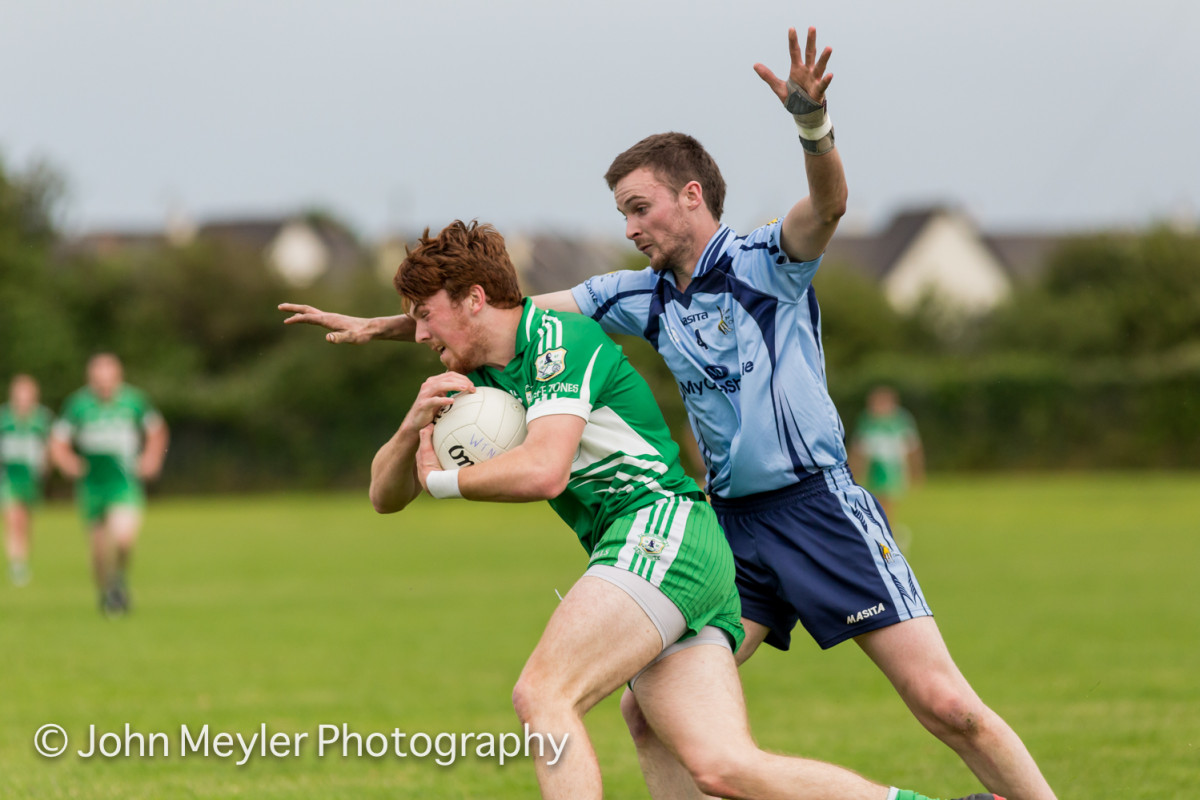 One point was the difference as Cooraclare edged Wolfe Tones out in the opening round. The critical difference between the sides was Cooraclare's impact from the bench. The Tones only managed to create thirteen scoring chances over the hour and will need to increase this figure at the weekend. Brendan Hughes will rely on Gary Leahy, Aaron Brennan, Ross O'Connor, Darragh Leahy and Brian O'Connor to get his side back to winning ways at Senior level.
Doora/Barefield suffered a heavy eight point defeat to Kilrush Shamrocks in Round One and their reaction to this defeat will be interesting to see. History would suggest that after reaching two successive County Finals in 2011 and 2012 that the Parish don't bounce back well. They just need to put a winning run together and it is up to the likes of Alan O'Neill, Stephen Collins, Eoin Hanrahan, Kevin Dilleen and Christy O'Brien to make that happen.
A relegation battle is around the corner for the losing team in this contest and the Shannon men seem to cope better when their backs are to the wall and that should see them prevail.
Clondegad vs O'Curry's 15/08/15 in Doonbeg at 17:30
Two of last year's beaten quarter-finalists face off with the winner securing a coveted place in the last eight. With impressive wins in the opening round behind them, both outfits will be confident of successive wins. A similarity between both sides is that they survived without a colossal player in their ranks, Clondegad were minus Gary Brennan while O'Currys were and will continue to be without Ger Quinlan.
O'Curry's disposed of rivals St Senan's Kilkee in the opening round but they will be quick to admit that a different type of challenge awaits them this weekend. A big positive for Dinny McMahon's side is that younger players are beginning to step up to the mark and their mix with the experienced players is working well. They scored 2-08 the last day out but will need to increase this figure to overcome Clondegad. Sean Haugh, Eoin Troy, Eoin Brew, Sean Murphy and Jim Downes will need to be in flying form for the Doonaha club.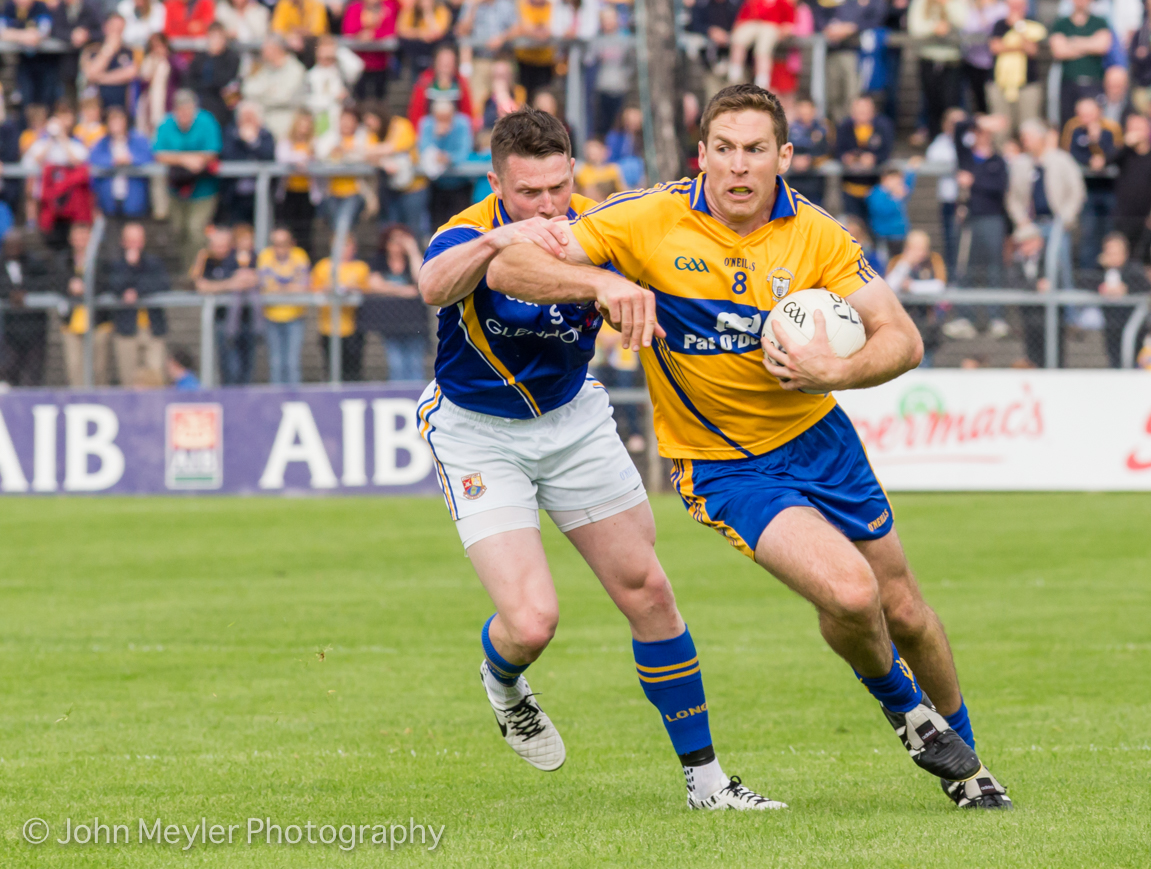 Clondegad are considered by many to be dark-horses for the Championship and a quarter-final place is where they want to be, they have the opportunity to get there this Saturday. They eased past a poor Shannon Gaels and like their opponents know the challenge at the weekend will be a tough one. If the men from Ballynacally are to prevail, they need to get on top early and men like Podge McMahon, Shane Brennan, Frank Neylon and Brian Carrigg will help them to do so.
It will be an intriguing clash and if it is a tight game towards the finish O'Curry's may edge out Clondegad but the firepower within the ranks of Mikey Hehir's Clondegad outfit should see them book a quarter-final spot.
St Breckan's vs Kilrush Shamrocks 15/08/15 in Miltown at 18:30
Neither of these sides would have been fancied to secure a quarter-final place at the beginning of the year but one of them will be in that position on Saturday night.
It took extra time to for St Breckans to beat Lissycasey and while they did tire they still held out for a one point win. A victory in such circumstances can really lift a team and the scenes at the final-whistle for that win showed how much it means to the Neil Hawes trained side. They will count on Maccon Byrne, Pat Nagle, Aidan Davidson, Dale Masterson and the ageless Dennis O'Driscoll to try and replicate similar scenes at full-time this weekend.
Kilrush had a comprehensive 3-09 to 1-07 win over St Josephs Doora/Barefield in the opening round and they need to bring a similar performance to get past St Breckans. They kept the scores ticking over and need to be as efficient in front of goal. The Shams are very strong in the middle third and players like John Hayes, Chris Dixon, Rory O'Connor, Liam Madigan, Matthew Moloney and Darragh Bolton form the dynamic of the side.
Very little will be between the sides when the game concludes, if Kilrush hit three goals once more it is hard to see St Breckans bouncing back. That said, the men from Kilshanny, Lisdoonvarna and Doolin now have self-belief after shocking Lissycasey and provided they don't cough up scoring chances easily they should find themselves in the last eight of the Championship.
St Josephs Miltown Malbay vs Ennistymon 16/08/15 in Kimihill at 12:30
After impressive displays in Round One, the pressure is on both St Josephs Miltown and Ennistymon to reproduce the goods when they clash on Sunday morning.
Miltown can consider themselves to be genuine contenders to go on a long run in the Championship and they will have been disappointed for their season to finish at the quarter-final stage in 2014, such is the ambition within their ranks. They welcome back Gordon Kelly to the side and he along with Eoin Cleary, Seanie Malone, Eoin Curtin and Conor Cleary will be key for Michael Neylon's charges.
Ennistymon shocked many by overcoming Éire Óg in Round One. With one team taken down, they must know get past the side whom Éire Óg knocked out of the 2014 Championship. A lot of their younger players stepped up to the mantle in the previous round and with a win under their belt they will be confident of notching a second one. For the result to go their way, they will need Sean McConigley, Adam Ralph, Joseph Dowling and Daire Crowe at their best.
When neighbours collide anything is possible and this affair will be no different. Either side has the capability to come out on top but Miltown's greater experience should see them across the line.
Doonbeg vs St Senan's Kilkee 16/08/15 in Kilrush at 13:30
Two of the Clare's traditional clubs do battle in Kilrush this Sunday with the loser exiting the Championship and ending up in the relegation semi-finals.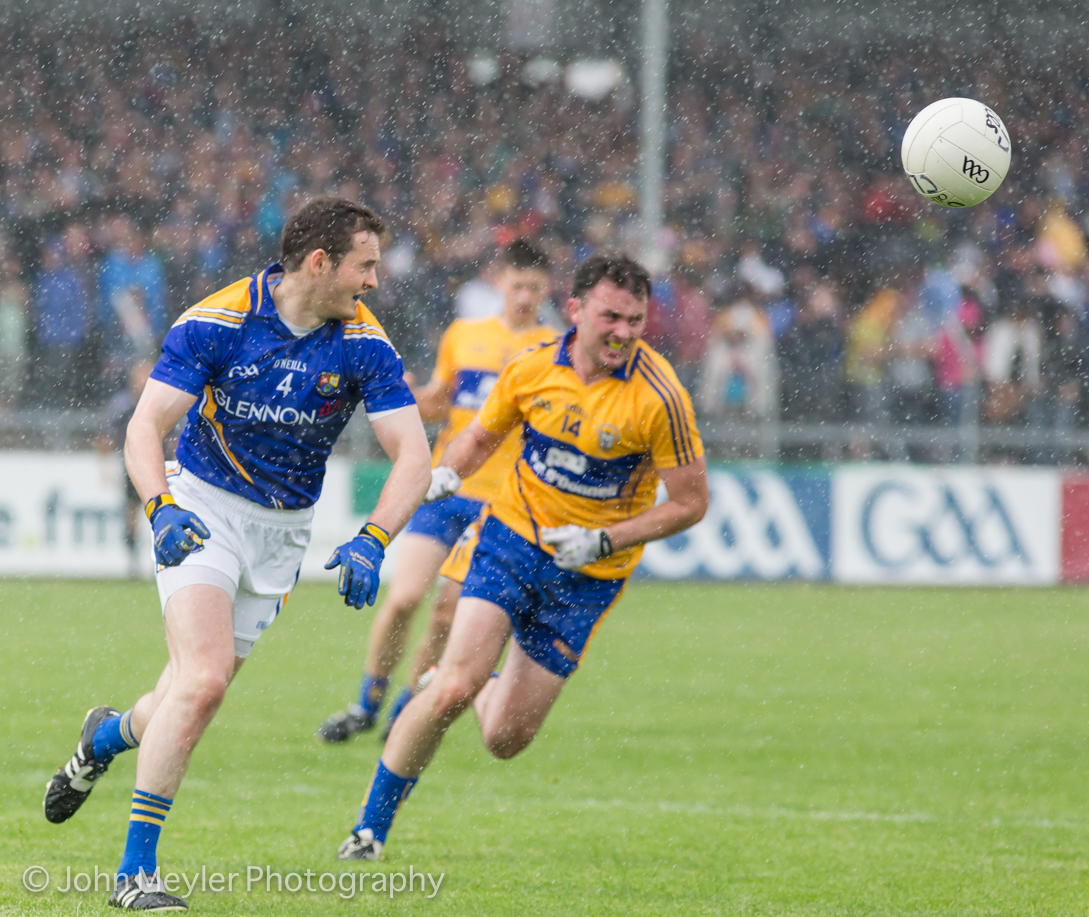 After a disappointing one point defeat to Miltown the last day out, Doonbeg are looking for a reaction and others will be looking for assurance that the Magpies are still a force to be reckoned with. They narrowly avoided relegation from the Cusack Cup already this year and the team needs a lift, Kilrush is the ideal location to do so. David Tubridy, Paraic Aherne, Jamie Whelan, Eamon Tubridy and Brian Dillon will be counted on to set the standard for Doonbeg.
Kilkee will look back on their nine point defeat to O'Curry's in Round One with regret but a win against rivals Doonbeg would certainly heal their wounds. They conceded two goals in that tie and against a team with attackers of the calibre of David Tubridy they cannot give away scoring opportunities. At the same time they need to score more than the five points they got in the first round. David Russell, Michael O'Shea, Darragh Kelly, Darren Owens, Gearoid Lynch and Evan Garvey will be very influential for Kilkee.
The greater balance within the Doonbeg side is a big strength to them but the Saints have a core group of players of serious pedigree but they seem to be over-reliant on them. At the final whistle, the Magpies should find themselves ahead.
Kilmurry/Ibrickane vs Shannon Gaels 16/08/15 at Cooraclare at 17:00
These sides met at the exact same stage in the competition in 2014 when Kilmurry/Ibrickane romped to a thirteen point victory.
The Bricks head into this encounter with rising star and County Senior, Keelan Sexton who sustained a broken shoulder in the Cratloe defeat. Indiscipline proved costly in the six point loss as they finished with thirteen men and they need to also conceded a startling twenty nine frees. Kilmurry will look to Martin McMahon, Enda Coughlan,, Ian McInerney and Shane Hickey to get them back to winning ways.
Shannon Gaels find themselves in a similar position and one they are still not fond of coming up against the top team in the losers' section. Six players got on the scoresheet for the Gaels in their seven point loss to Clondegad, four of those came from the bench and the starting players need to do more damage from the off. Noel Kennedy, Shane Tubridy, Padraig Neylon, Frank Cleary and Darragh Bohannon will be to the fore for the West Clare club.
It finished 1-13 0-03 in favour of Kilmurry/Ibrickane when the sides met in 2014 and the Bricks will look to have a bigger advantage to solidify their reputation as Championship contenders while the Gaels will hope to lower the figure to stay in the race for Jack Daly. Kilmurry/Ibrickane should have too much for Shannon Gaels in this one.
Cratloe vs Cooraclare 16/08/15 in Clarecastle at 18:00
County Champions Cratloe meet Cooraclare for the third time in two years having met at the same stage twelve months ago and in the semi-finals.
Surprisingly Cratloe went in as underdogs for their first round clash with Kilmurry/Ibrickane but more importantly for them they came out the right side. They have beaten Cooraclare in their last three encounters and will hope to repeat the dose on Sunday evening. Eight different players got on the scorsheet for Colm Collins's men in their Round One win and the balance within their team is one of their key aspects. Players like Cathal McInerney, John Galvin, Conor McGrath, Sean Collins, Liam Markham and Barry Duggan supply that 'balance'.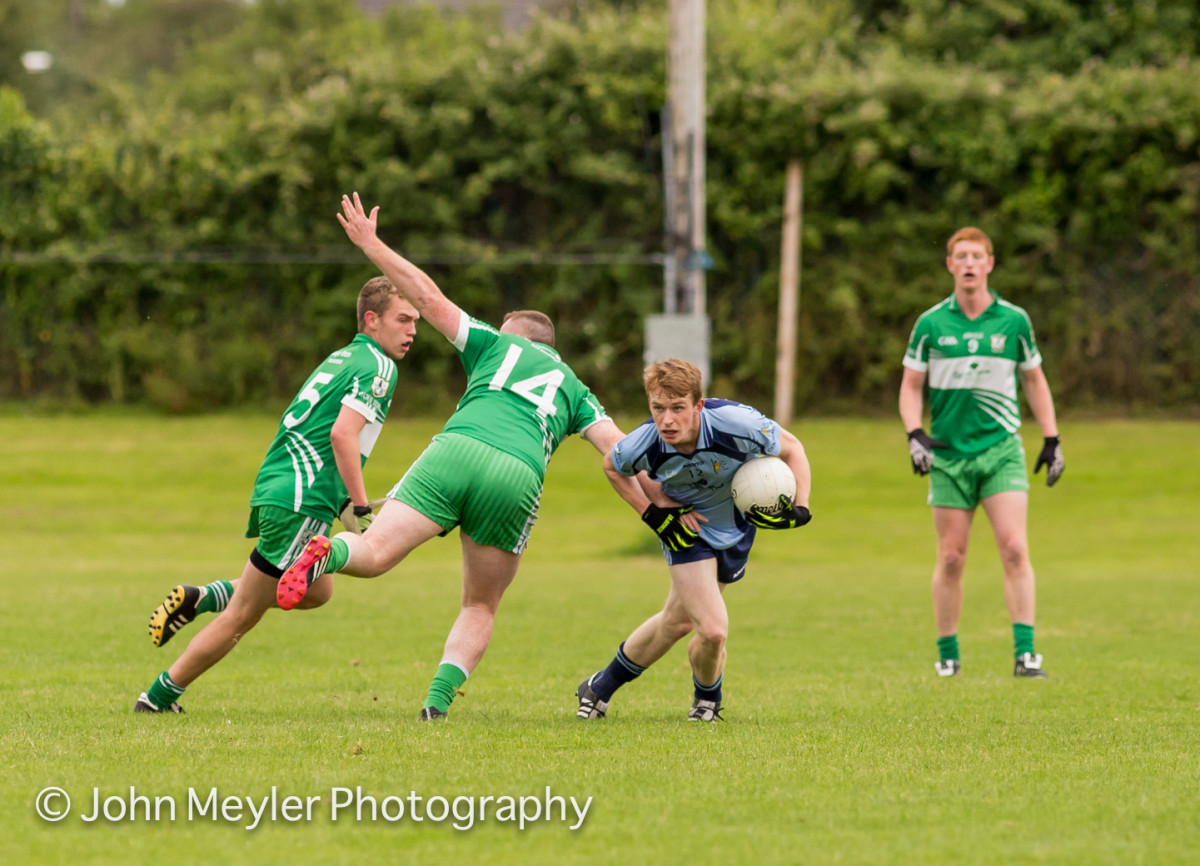 Cooraclare edged out Wolfe Tones four weeks ago by the smallest of margins with their bench crucial to the victory. The Milesians incorporate a very defensive system and even more so when coming up against opposition like Cratloe. Ger Lawlor will depend on Pearse Lillis, Rory Donnelly, Michael Kelly, Killian Roche, Fergal Lillis and Conor Marrinan to cause an upset.
Each game between these sides has been different but one constant has been a Cratloe victory and that doesn't look like changing this weekend.