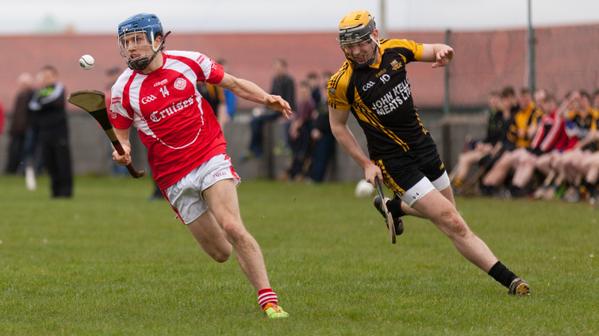 Championship survival, quarter-final places and Senior status are all on the line this weekend as the ante is upped in the Clare Senior Hurling Championship, Páraic McMahon previews the action.
Four games are down for decision in Round Three of the Clare SHC with the winner advancing to the last eight and the loser exiting the race for the Canon Hamilton. Elsewhere the relegation semi-finals will see two teams consolidate their status while two will find themselves a step closer to the drop.
Kilmaley vs Inagh/Kilnamona on 22/08/15 in Cusack Park at 18:15
In the Championship to date, Kilmaley have hit thirty eight scores and Inagh/Kilnamona thirty seven which highlights how tight a game this could be but a big difference was Inamona hitting three goals in one game whereas Kilmaley have scored a goal in each and the raising of green flags will be crucial in this encounter.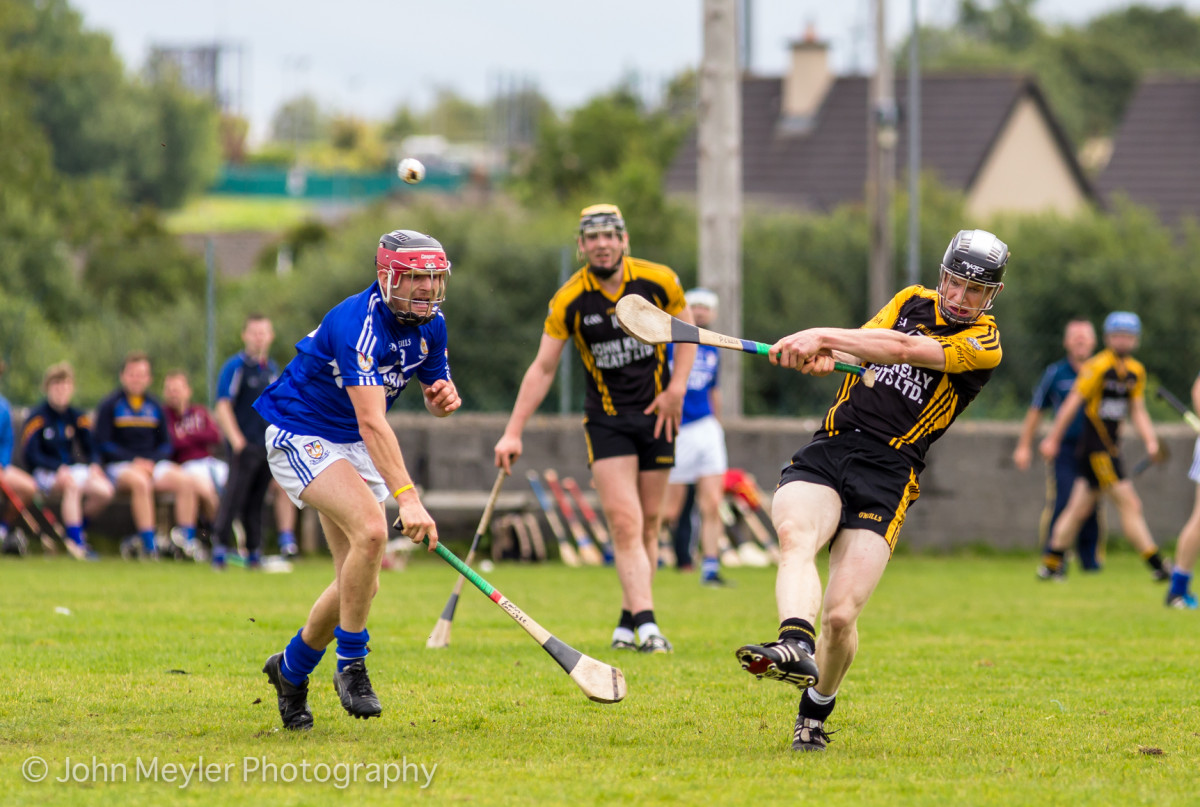 A full-back line of Conor McMahon, Colin McGuane and Martin O'Connor lined out for Kilmaley in their twelve point first round win over Whitegate but through injury and honeymoon they look set to be without the trio. This could prove to be decisive with Inagh/Kilnamona intent on hitting the back of the net this Saturday evening. In recent weeks, Daire Keane has returned from injury while Alan Markham is available for selection having missed the Ballyea defeat.
PJ Kennedy's Kilmaley can well be labelled the dark-horses for the Canon Hamilton with what seems to be the right blend of experience and youth, crucially the younger players have tasted success and know what it takes to get to achieve. The 'dark-horse' tag is all well and good but first they must get into the quarter-finals to be considered a threat and in Conor Cleary, Eoin Enright, Aidan McGuane, Daire Keane, Diarmaid McMahon, Ken Kennedy, Cian Moloney and Michael O'Malley they have talented hurlers to get them there.
An eleven point defeat to Crusheen in Round One alloyed with the unavailability of players due to emigration and transfers led many individuals to write off Inagh/Kilnamona. To their credit they ignored that talk and sent Clarecastle out of the Clare SHC and into the relegation semi-finals with a 3-18 to 0-21 victory and doing that to one of the traditionally strong teams in the County will ensure Paul Queally's men have plenty of momentum behind them.
Even in the Crusheen game although they were comprehensively beaten Inamona managed to hit sixteen points and in their thirty four points scored just six of them have come from placed balls. They will need to maintain their high-scoring and continue to score goals to prevail over Kilmaley. At the beginning of the Championship the general consensus was that at best Inamona would get to Round Three, they will look to Pa Kelly, Haulie Vaughan, Jason McCarthy, Conor Tierney, Kevin Hehir, Milo Keane and David Fitzgerald to prove the consensus was very inaccurate.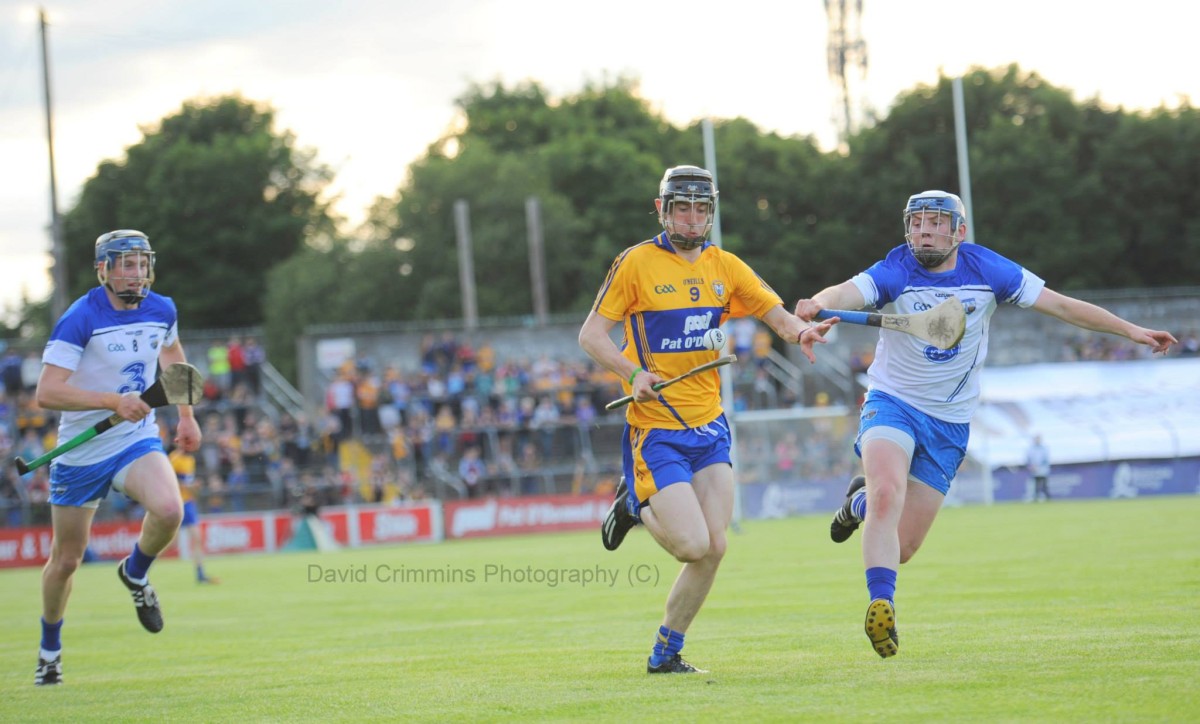 If Kilmaley manage to keep a clean sheet they should find themselves in the quarter-finals but the more goals the Combo get the more momentum they will have and the trickier the task it will be for the 2004 Champions. The greater experience in the Kilmaley ranks should see them through in this one.
Crusheen vs Éire Óg on 23/08/15 in Cusack Park at 13:30
A guarantee from this clash is that it will ensure one of the 2014 quarter-finalists have failed to make it back to the same stage in the competition twelve months on with Cratloe knocking Éire Óg out at the last eight last year while defeating Crusheen in the final.
Criticism fell in Crusheen's path following that County Final loss which mainly focused on their inability to score goals and a six goal crusade against Feakle in the Clare Cup has dispelled some of that thought and in their two Championship outings they have hit four goals. They have been dealt a blow as star man Paddy Vaughan will not be fit to line out until the latter end of the Clare SHC and so they are without a real scoring threat.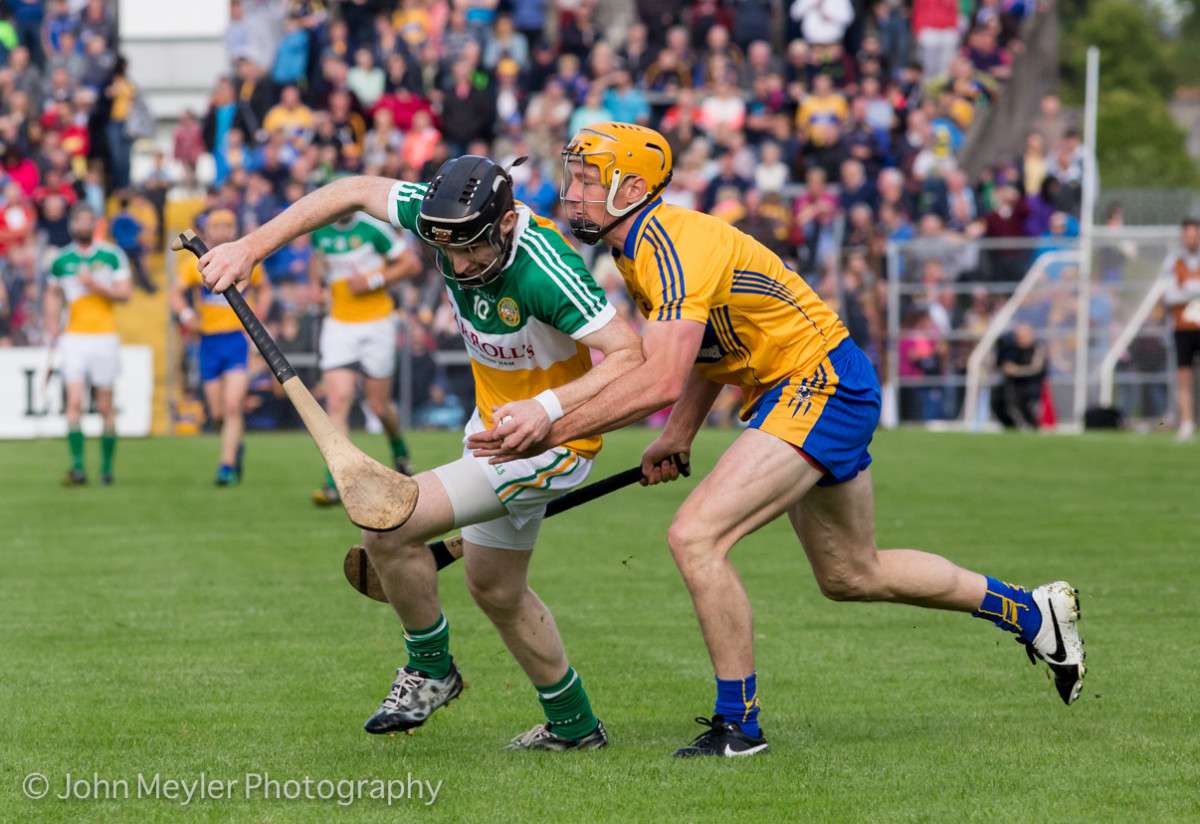 Crusheen have only lost two games in 2015, a Clare Cup encounter against Newmarket-on-Fergus and the last round of Championship against Sixmilebridge. In those games they struggled around the middle of the field and it is here that the Blood and Bandages will need to dominate. John Carmody will look to Cian Dillon, Donal Tuohy, Cathal Dillon, Colin Vaughan, Conor O'Donnell, Alan Brigdale and Gerry O'Grady to get their campaign back on track.
Éire Óg share a similarity with Crusheen in that it was Sixmilebridge who defeated them in this year's Clare SHC. They are also without a key attacker as David Reidy is based in the U.S. until the end of the month. His expected loss will be a noticeable one as the Townies face one of the top teams in the County.
In both their Championship games Éire Óg have switched off in the second half, it cost them against the Bridge as they were level with twenty two minutes remaining yet lost by eleven while in their last outing they were leading Tubber by nine at the break but found themselves only two points ahead with as many minutes remaining. If they lose focus against Crusheen they will exit the Championship. The Townies require star performances from Shane O'Donnell, Danny Russell, Dara Walsh, Ciaran Russell, Noel Whelan, Kevin Brennan and Davy O'Halloran.
Seamus Durack's Éire Óg have yet to hit form in this year's campaign and if they can do so on Sunday they are capable of knocking Crusheen out of the race for the Canon but it doesn't look like they will be able to match the fight that Crusheen bring to the table.
Cratloe vs O'Callaghans Mills on 23/08/15 in Cusack Park at 17:00
Losing is not an option for Cratloe in this tie because if they do they will relinquish their crown as County Champions but they find themselves up against a side eager to do exactly that in O'Callaghans Mills.
Two games in and Cratloe have yet to put in display that does them justice having fell to Ballyea at the first hurdle while they limped over the line versus a depleted Whitegate in Round Two. The South Clare side will be without Podge Collins and Martin Oige Murphy while the fitness of full-back Michael Hawes will be assessed closer to throw in.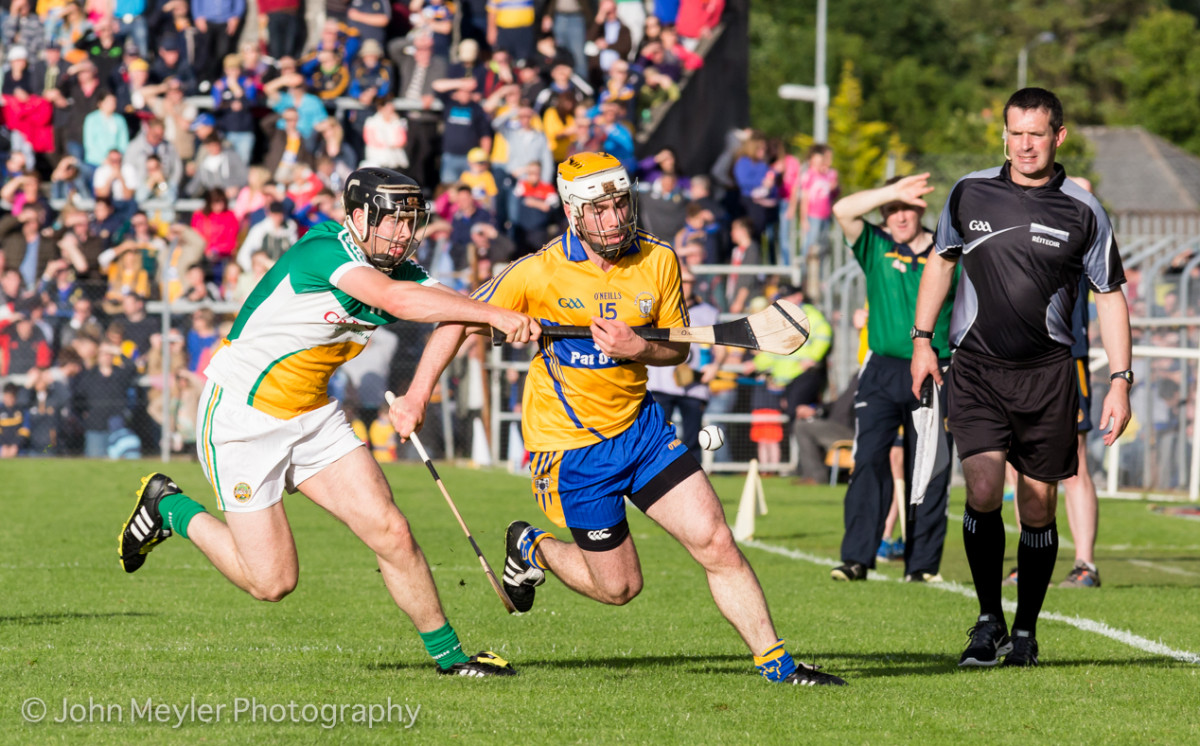 While Collins and Murphy are losses, there is enough talent in Cratloe to carry on in their absence but they have struggled to do so thus far. For them it is all about timing and a win on Sunday would set them on their way to the quarter-finals. Conor McGrath, Conor Ryan, Cathal McInerney, Sean Collins, Sean Chaplin and David Ryan will be key to Cratloe's performance.
It has been a year full of inconsistency when it comes to O'Callaghans Mills. They beat Tubber 4-18 to 0-15 yet lost to Clonlara by nine points in Championship while in the Clare Cup they hammered Newmarket-on-Fergus but took a heavy beating from Sixmilebridge. So on Sunday evening it all comes down to which Mills team turns up. Regardless they will need Paddy Donnellan, Conor Cooney, Adrian Flaherty, Bryan Donnellan and Aidan O'Gorman at their best.
In Round Two Cratloe shaded past Whitegate, they will not survive unless they have upped their game considerably. One would expect that Cratloe have learned their lesson but O'Callaghans Mills will come out on top if they haven't.
Newmarket-on-Fergus vs Tulla on 23/08/15 in Cusack Park at 18:30
At the time of writing odds from Paddy Power have Newmarket at 5/1 and Tulla at 100/1 to win the Championship. Truth be told the difference between the sides is a lot closer than the bookies might suggest.
Both the Blues and Tulla are on the exact same ground albeit their paths to their current standing point vary. They both edged out Feakle in the closing minutes, Newmarket by three and Tulla by two while Clooney/Quin have the bragging rights over the pair having beat them in this year's campaign.
Some key players are set to return to the Newmarket lineup with Niall O'Connor and David Barrett poised to add some much-needed beef to their attack but manager Colin Lynch is still without some key players for the clash. Newmarket have been far from impressive so far and players like Colin Ryan, James McInerney, Stephen Kelly, Ronan Good, the O'Connor and Barrett brothers will aim to set the record straight.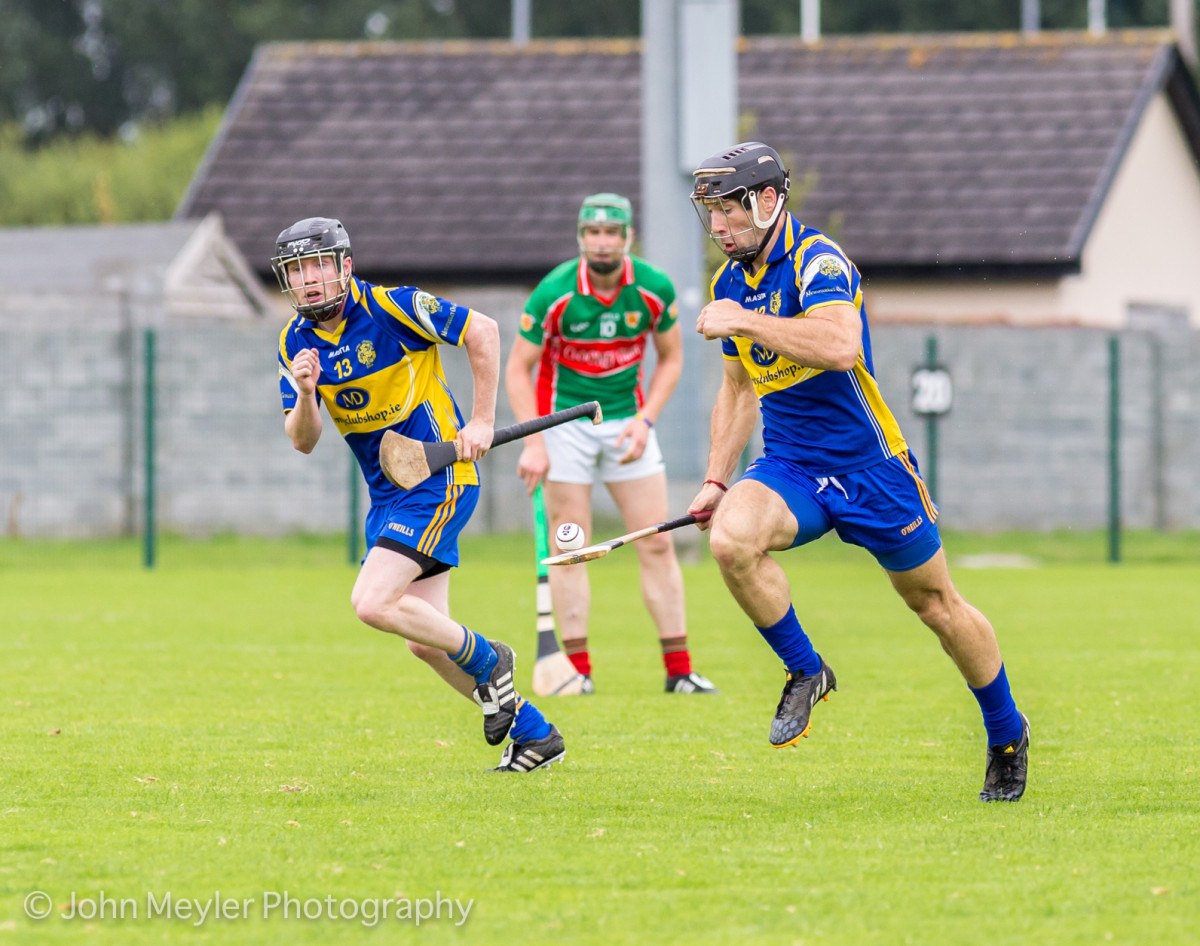 Boosted by the fact that they knocked rivals and neighbours Feakle out of the Clare SHC and possibly back to Intermediate, Tulla will fear nobody especially an underwhelming Newmarket-on-Fergus. They will be without Colin Corbett for the clash as he represents his country in the World Handball Championships while former Clare Senior Andrew Quinn is ruled out for the rest of the Clare SHC.
Brian Quinn will come up against his former Clare comrade as he patrols the sideline opposite Colin Lynch. Quinn won't have time to be sentimental as he looks to ruin Lynch's first season with the Blues. Central to his plans will be David McInerney, Trevor Vaughan, Sean Torpey, Niall Bolton and the Lynch brothers.
Knocking out Feakle and the Blues in the one Championship year would be a dream come true for the men from the Windswept Hill. Tulla have shown the desire that Newmarket have been lacking and if Newmarket do not come fighting they will not be hurling in September for the second year in succession. It's now or never for the Blues and if they bring the fight they will find themselves in the draw for the quarter-finals.
Whitegate vs Tubber on 23/08/15 in Sixmilebridge at 12:00
A tight contest is on the cards in O'Garney Park on Sunday morning. Tubber have not been their usual hard-working diligent selves in this year's campaign having bowed down to O'Callaghans Mills and Éire Óg. Whitegate meanwhile have shown more grit in their games against Kilmaley and Cratloe. Having shown more promise against tougher opposition, Whitegate should retain their Senior status in this game.
Clarecastle vs Feakle on 23/08/15 in Shannon at 12:00
Relegation is an unusual setting for both these clubs yet it is the situation that awaits them. Clarecastle were outmatched by Inagh/Kilnamona but let Clonlara slip through their fingers while Feakle somehow managed to come up short against Newmarket-on-Fergus and Tulla. It will come down to whichever team takes their chances and a more balanced Clarecastle should do so.