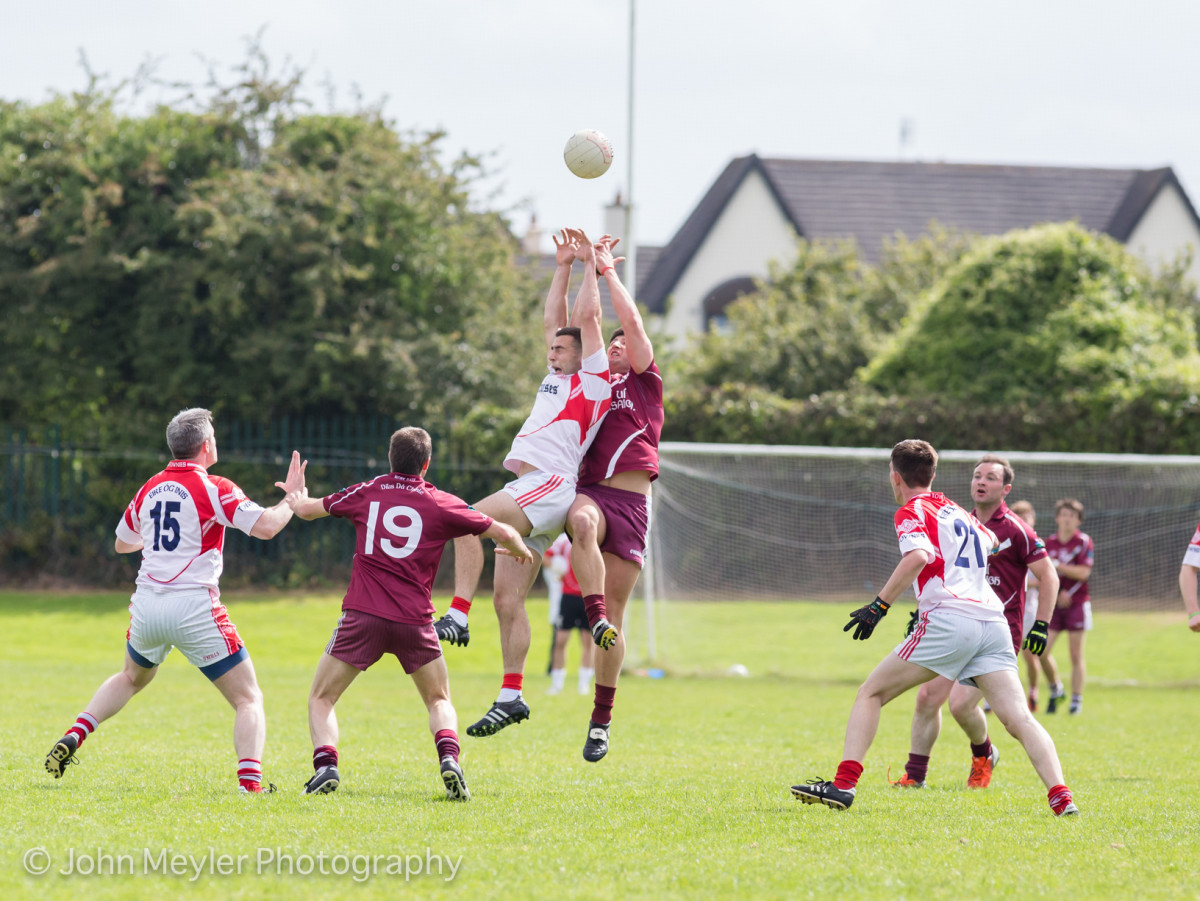 There's no more chances in the Clare Senior Football Championship with Round Three taking place at the weekend, winning is the only option as Páraic McMahon previews the action.
Four quarter-final places remain up for grabs in the Clare SFC and all teams have to do to secure a coveted last eight spot is win this weekend. It's easier said than done with eight teams vying to stay in the Championship and get one step closer to the Jack Daly Cup.
Lissycasey vs O'Currys 29/08/15 in Cooraclare at 16:00
It's fair to say that the winner of this tie will consider their year to be a success. Each outfit has had hoops to jump through, for O'Currys it has been injuries while Lissycasey are trying to forge a team based around young players.
Lissycasey pulled off a shock in Round Two when they knocked 2014 County Finalists, Éire Óg out of the Championship and it is because of the promise shown in that clash that they carry the favourites tag into Saturday's only game. It wasn't pretty hitting just one score in the first half but Aidan Daly's side dug out the win and they won't care how as long as they did.
It will be a similar mantra for the 2007 Champions this weekend, to win at all costs and in the process implying a very defensive system that forces the opposition to shoot from distance and awkward angles. Their first round game to St Breckans was a very poor showing on their behalf but they recovered from it and the healing process can continue and lead them to a quarter-final, provided Cathal Doohan, Mikey O'Neill, Enda Finucane, Joe Hayes, Ryan Griffin and Conor Finucane are on form.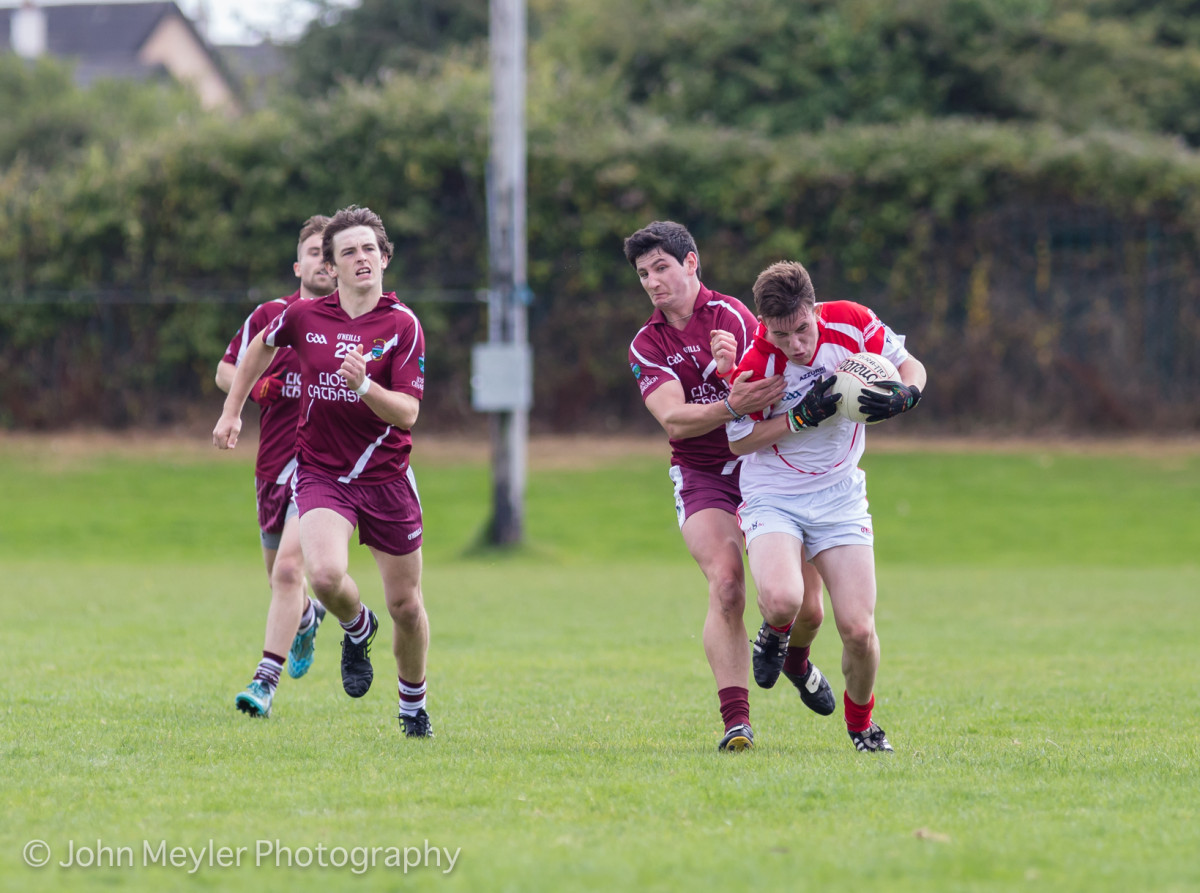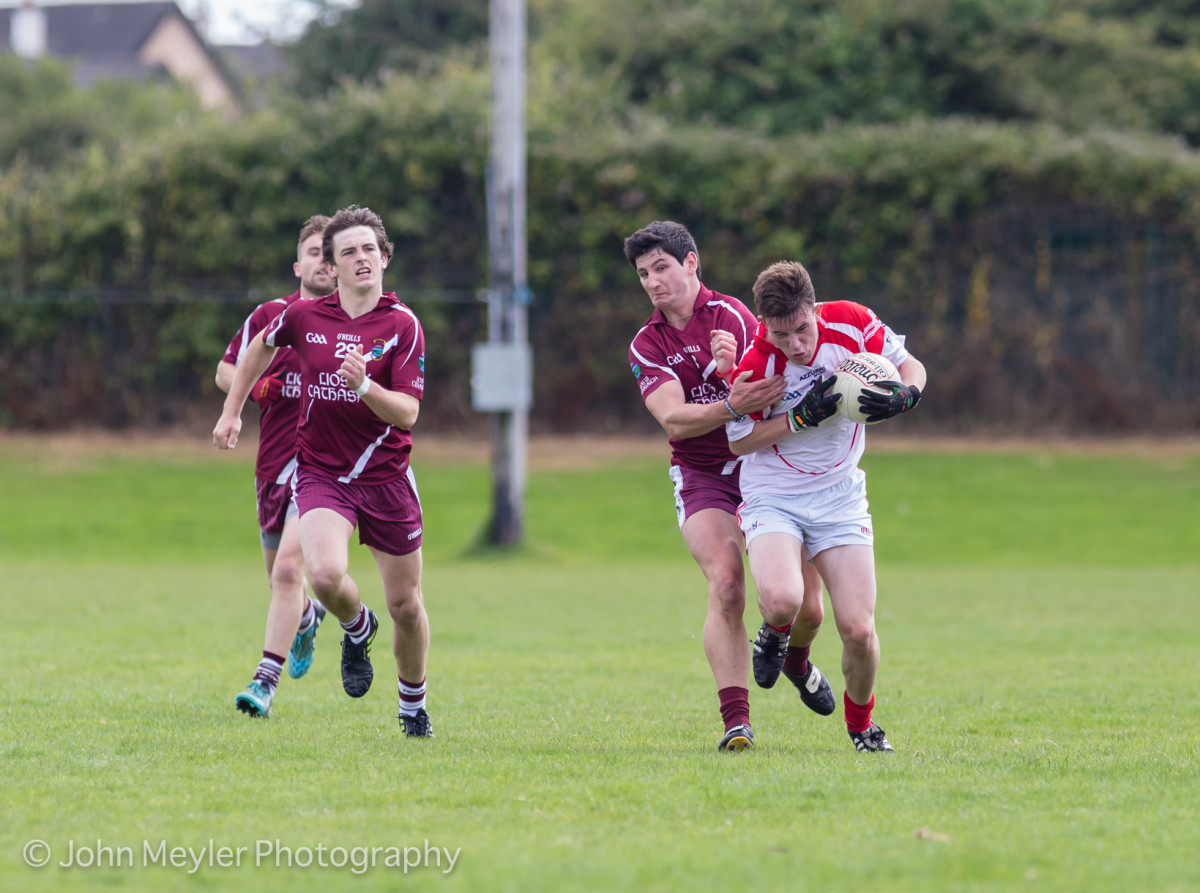 O'Currys come into this game on the back of twelve point beating at the hands of Clondegad. It could have been worse as their conquerors hit sixteen wides in their Round Two clash. So Dinny McMahon's men find themselves in the exact same position that Lissycasey were in heading into the last round, they are eager and determined to prove a point. Half of their ten points vs Clondegad came from placed balls and they will need to find a new strategy to create scores as with Lissycasey they are hard to come by.
Having reached the quarter-finals twelve months ago, O'Currys will be anxious to get back there again. In order to do this they must get goals, Joe Hayes has only been beaten once in this year's Championship, a Dennis O'Driscoll green flag sending St Breckans on their way to victory in the opening round. It's simple goals give a team a massive boost and consequently dent the confidence of their opponents. The Doonaha club scored two in their win over Kilkee and none in their defeat to Clondegad, the theory certainly applies for the 2012 Champions who will be relying on Sean Haugh, Jim Downes, Eoin Troy, Eoin Brew, Michael O'Shea and Sean Murphy to get them over the line.
It will be a tight contest and more than likely a low-scoring affair but every blade of grass will be fought for so it promises to be a game fitting of knockout football. Lissycasey having taken the scalp on one of the County's giants will have to make that count and so they should shade it past O'Currys who won't go down without a fight.
Kilmurry/Ibrickane vs Ennistymon 30/08/15 in Cusack Park at 12:30
It's the norm for Kilmurry/Ibrickane to be in the quarter-finals of the Clare SFC but standing in their path and preventing them from being there for now is a youthful and diligent Ennistymon side.
The Bricks have lost three games in the Championship since the opening round in 2014 and considering the club went unbeaten in  the 2011 and 2012 Championships it shows things are not exactly normal back west. A win against Ennistymon would go some way to settle the camp but in order to do so they must show relentless discipline as when Kilmurry/Ibrickane fall it is the dismissals of players that is constantly weighing them down.
They welcome back Keelan Sexton to their lineup this weekend and the Clare Minor's exuberance and skill will boost their chances. John Connolle needs a strong collective display from his side and along with Sexton, he will look to Martin McMahon, Enda Coughlan, Shane Hickey, Ian McInerney and Michael O'Dwyer to set the tempo.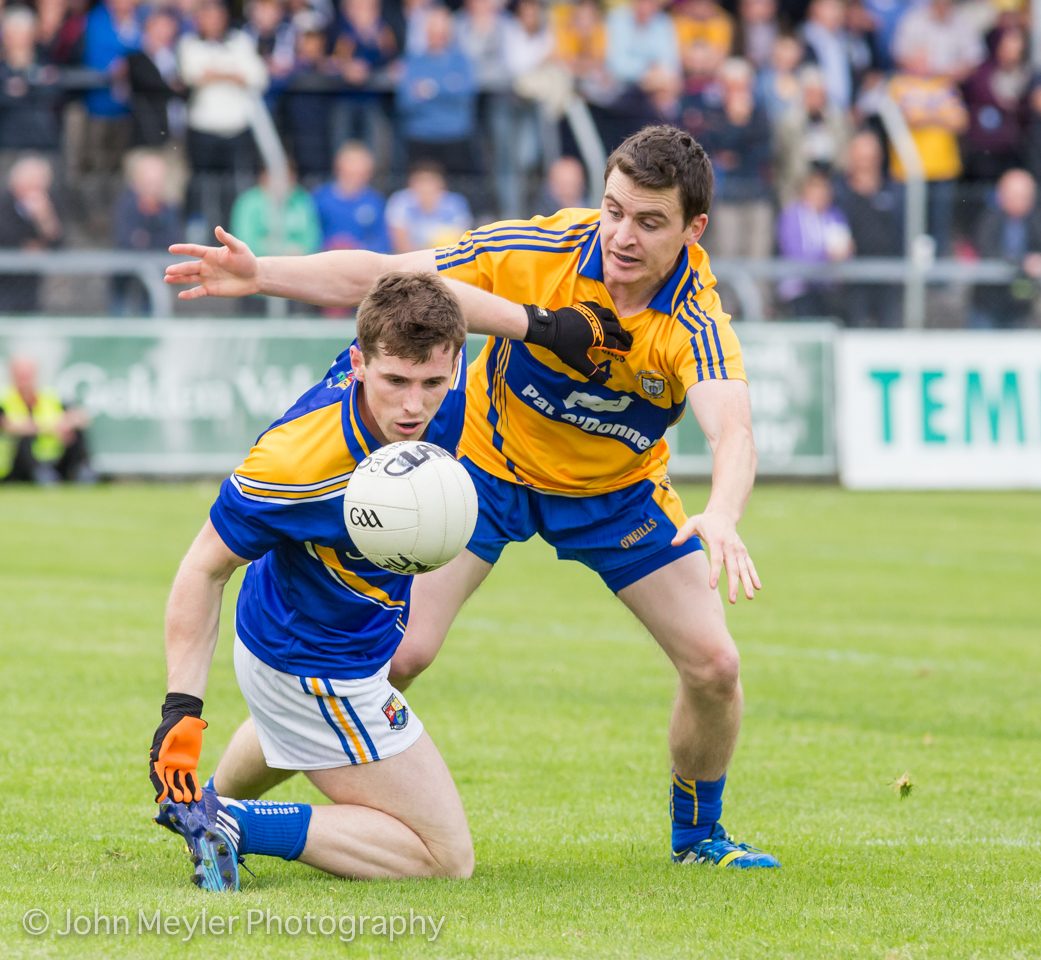 Ennistymon have been quiet unlucky all year having been drawn against Éire Óg, St Josephs Miltown and now Kilmurry/Ibrickane. They won't curse their luck instead the men from the market town will get on with the job in hand and do their best to defy the odds. Two points was the difference in their win over Éire Óg and defeat to St Josephs Miltown and it could be a similar margin this Sunday.
It could be said Ennistymon are at their strongest all year with Clare U21 hurlers Kevin Hehir and David Fitzgerald available while Lawrence Healy has returned from the U.S. and the Miltown game has reacquainted the trio with Championship action. They will need to ensure they give Kilmurry/Ibrickane as little scoring opportunities as possible and maximise their own chances up front. Cathal Crowe will need Adam Ralph, Joe Dowling, Kevin Hehir, Lawrence Healy, Danny Rouine and Sean McConigley on fire if they're to prevail.
The half-forward line for each team is going to be crucial and on each side of the field whoever wins the battle in those areas will come out on top. It is within Ennistymon's capabilities to cause an upset but expect normality to resume with a Kilmurry/Ibrickane victory.
Cratloe vs St Senan's Kilkee 30/08/15 in Lissycasey at 17:00
County Champions, Cratloe put Jack Daly on the line when they meet St Senan's Kilkee in a Championship defining game.
Cratloe's Michael Hawes played some part for the hurlers in their win over O'Callaghans Mills last weekend and his return will be a big plus. It's an unusual position that Cratloe now find themselves having gone unbeaten in Clare since the 2012 quarter-final, a one point defeat to Cooraclare in Round Two means they must now react and how they do so will be very intriguing.
There is something missing in the Cratloe displays to date and Podge Collins' noticeable sparkle around the field has been noticeably absent. Still there is enough strength within their ranks to cope without a player of his calibre but at present they are failing to do so. They need to reaffirm their status as favourites for Jack Daly and a win over Kilkee can help them to do. They will need Conor McGrath, David Ryan, John Galvin, Sean Collins and Conor Ryan at their best to advance to the last eight.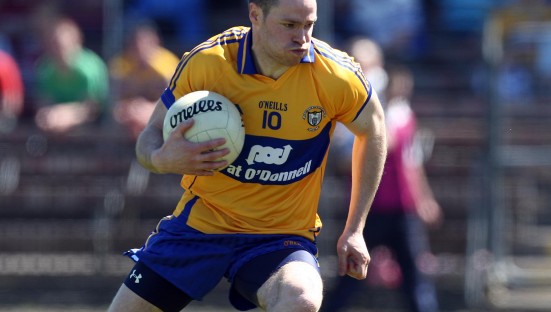 Kilkee head into this game fresh from a five point win over Doonbeg. Not only did the win keep them in the Clare SFC but it also sent Doonbeg into a relegation battle and such a victory gives a team an incredible lift. This weekend we will see if the Saints see victory over Doonbeg as success or if they have enough in the tank to take down the Champions.
Peter Muldoon's men got the tactical battle correct in their Round Two win with Michael O'Shea excelling in the sweeper role. The next challenge is to outthink Cratloe and if they get it right tactically it will greatly upset Cratloe's plans. David Russell is key to their dynamic as is Michael O'Shea, Evan Garvey, Darragh Kelly and Darren Owens.
Colm Collins's Cratloe should have enough to get through but if they continue to perform as they have done so far in the Clare SFC their reign as Champions will come to an end. Kilkee have nothing to lose and everything to gain and big games bring out the best in them but Cratloe's fire-power should see them prevail.
St Breckan's vs St Josephs Doora/Barefield 30/08/15 in Corofin at 18:15
Both sides will see this as a glorious opportunity to reach the last eight and are counting themselves lucky to have avoided one of the Championship heavyweights.
St Breckans will consider themselves heavyweights in their own right and they have a chance to deliver a knockout blow to Doora/Barefield in Corofin this Sunday. Their display against Kilrush Shamrocks was lacking that extra ingredient and they failed to curb the influence of corner-forward of Gearoid O'Brien who hit 1-05. Now they must recover from their latest defeat and brush themselves off once more.
Trained by Neil Hawes, St Breckans never got a grip of proceedings in their defeat to Kilrush while they never loosened their grip on matters in their extra time win over Lissycasey. They need to get in control early on this Sunday and scoring seven points like they did versus the Shams will not suffice. Dennis O'Driscoll, Pat Nagle, Daniel Carey, Dale Masterson, Maccon Byrne and Aidan Davidson are key players for the North Clare men.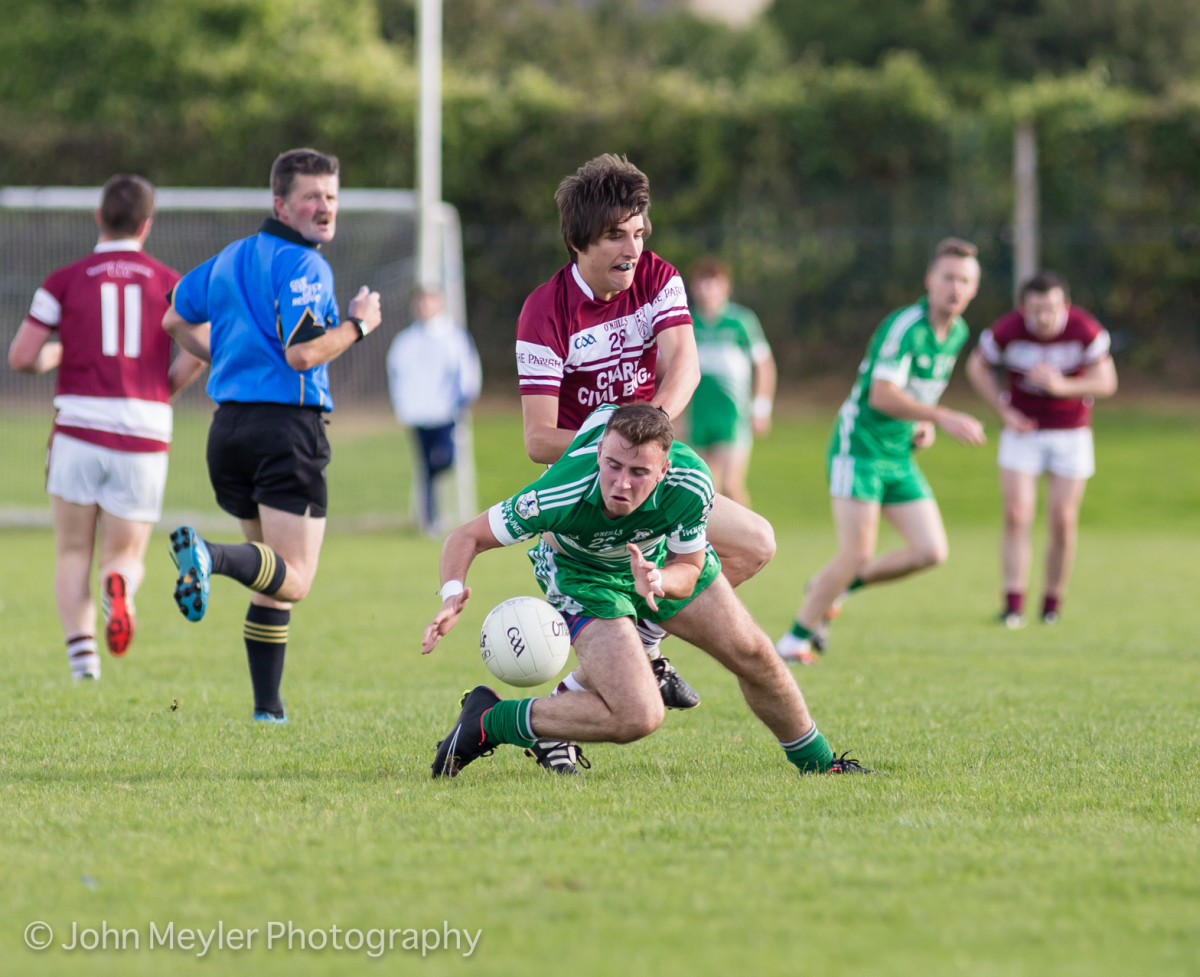 Doora/Barefield will count themselves lucky to be in this stage of the competition and not the relegation battle. They had three points to spare over Wolfe Tones in Round Two but it was the Tones who let the game slip away from them. The Parish hit just 1-02 in that second half win over the Shannon side and created just thirteen scoring chances over the hour.
Alan O'Neill is a key player for St Josephs with the towering man placed on the edge of the square. O'Neill caused serious havoc in their only win of this year's Championship and if St Breckans silence O'Neill they may just quieten Doora/Barefield. Colm Clancy will count on O'Neill, Eoin Hanrahan, Kevin Dilleen, Stephen Collins and Christy O'Brien to make some noise and see the Parish make the quarter-finals for the first time since 2012.
It's all to play for but if St Breckans learn from mistakes made this year and the errors of Wolfe Tones in not putting a quality defender on their main attacker, they should claim the victory.
Éire Óg vs Shannon Gaels 29/08/15 in Kilmihill at 16:30
Éire Óg are expected to secure their Senior status when they meet Shannon Gaels on Saturday in the relegation semi-final.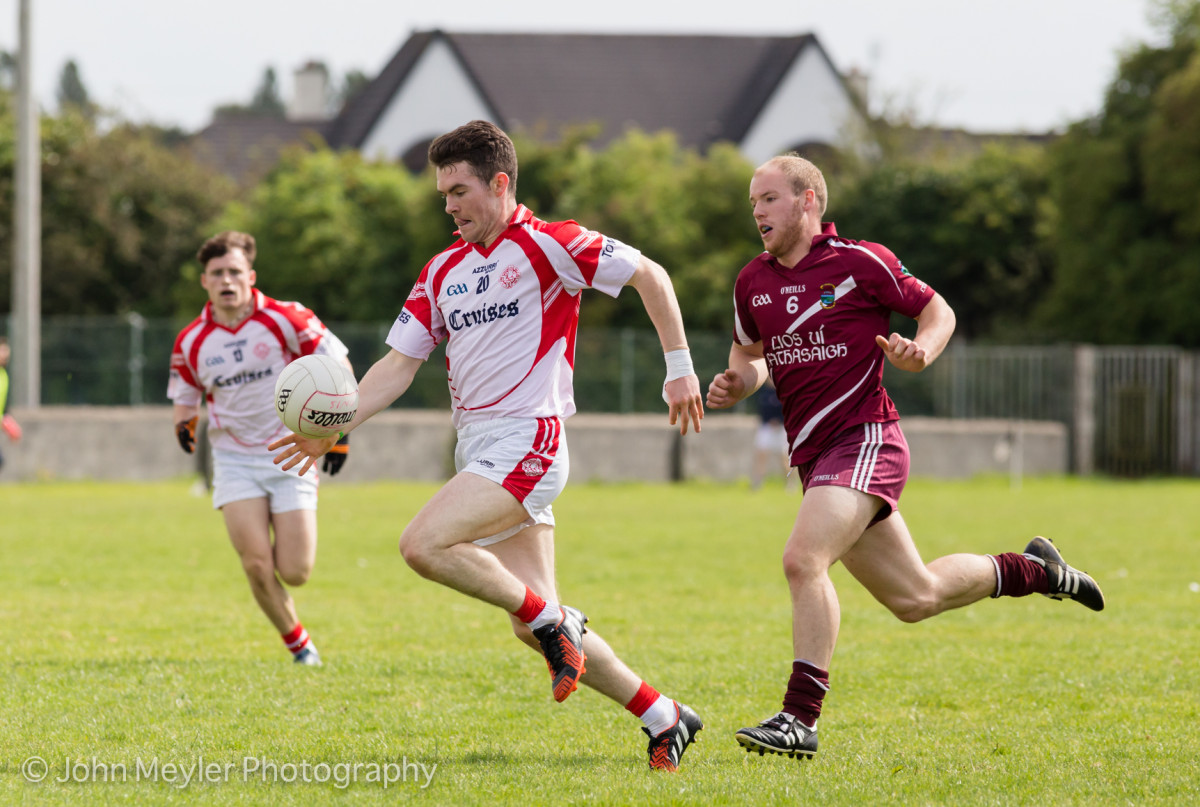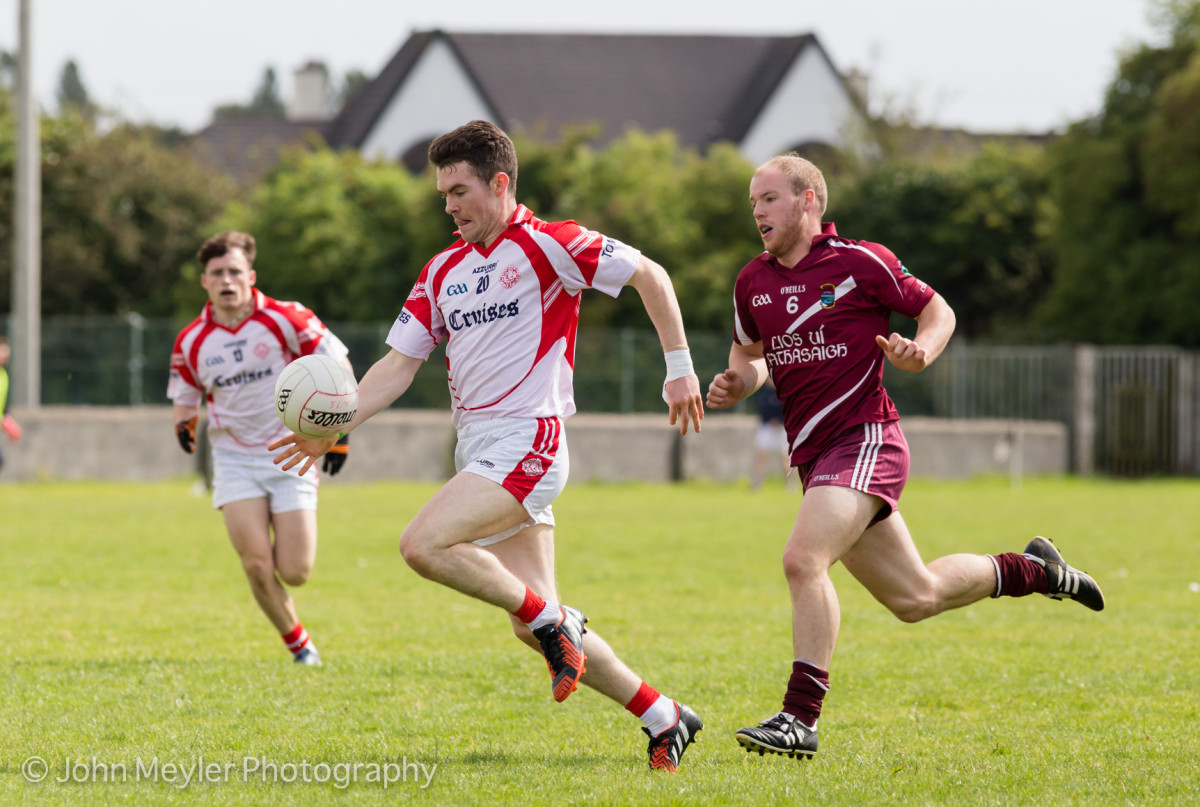 James Hanrahan's men will need to show more togetherness than has been evident all year as games like this can be more difficult to win than County semi-finals.
Shannon Gaels are no strangers to this territory and they have constantly won their battle with relegation for the last three years. This will be the toughest opposition they have faced in this setting and it will be a big ask for them.
A win for Éire Óg is the general presumption and it should be proved correct but if the Townies write off the Gaels and fail to put in a solid sixty minutes football they will pay the almighty price.
Doonbeg vs Wolfe Tones 29/08/15 in Lissycasey at 18:00
Neither side can argue with where they are. Both had two opportunities to win games and failed to do so on each occasion.
2015 has been disastrous from Doonbeg's point of view and by winning on Saturday they can put an end to what has been a forgettable year for such a proud and historic club.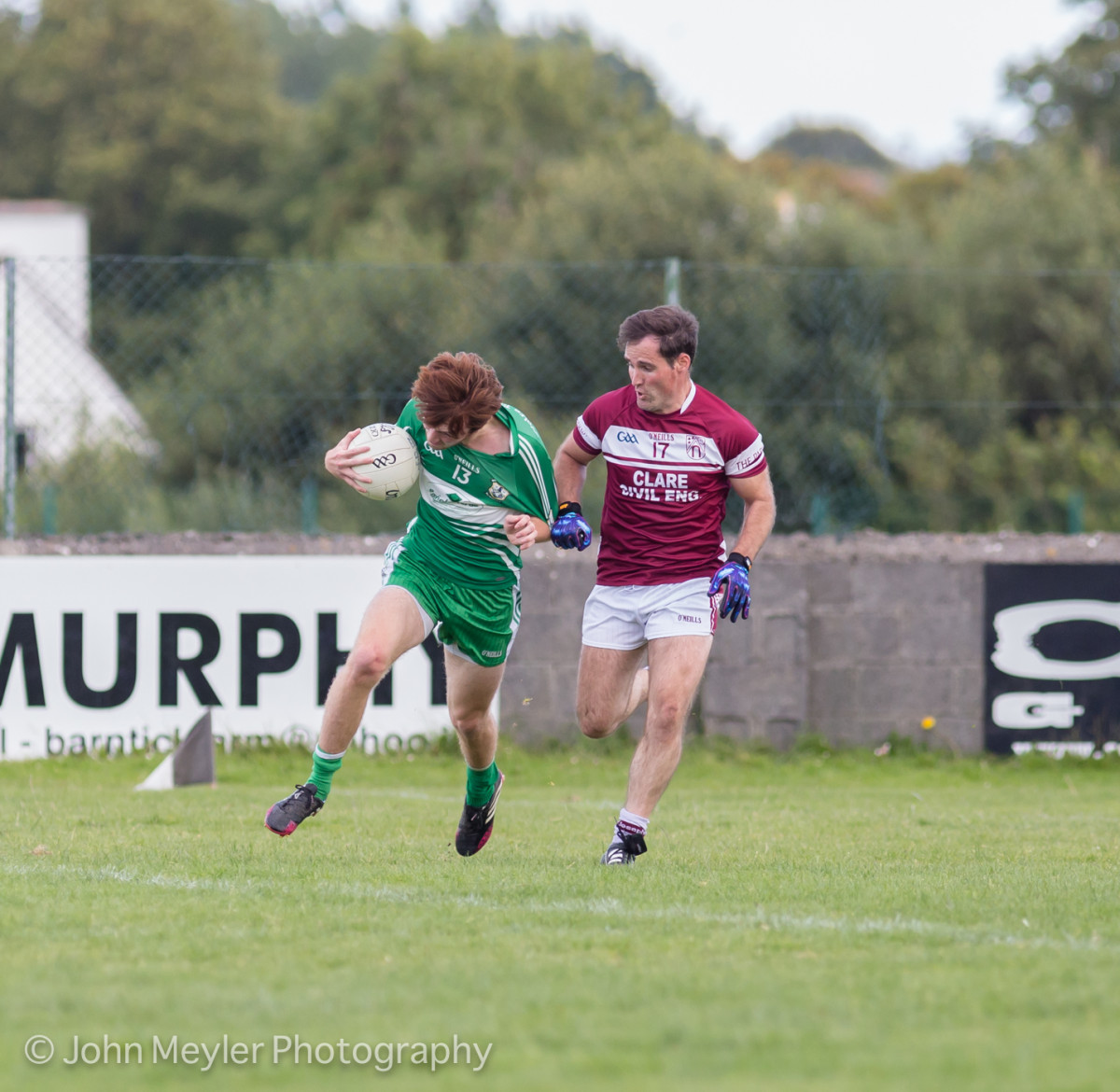 Wolfe Tones returned to the Senior ranks this year after claiming the Intermediate crown in 2014. Should they drop back down to Intermediate they will only have themselves to blame having thrown away a rare chance of victory over Doora/Barefield the last day out.
Doonbeg's greater experience should be enough to see them survive while the Shannon men will be preparing themselves for the fight of their lives should they lose out.