With the curtain closed on all Clare hurling teams for another year, attention is now firmly fixed on the Clare Senior Hurling Championship as Round Two takes place this weekend.
Sixteen games are on down for decision in the Senior Championship with an even split of eight in the winners' side and the same amount in the losers side. While teams in the winners' group can afford to lose with the safety net of Round Three to fall back on, they will still be itching to win. Defeat for any team in the losers' section kills off any dreams of securing the Canon Hamilton and will guarantee a relegation battle ensues.
Newmarket-on-Fergus vs Clooney/Quin 08/08/15 in Shannon at 14:30
It is nine years since Clooney/Quin secured promotion from the Intermediate ranks, in that period they have promised to make a breakthrough but a season in which they have taken down one of the big guns has constantly eluded them.
Beating Newmarket-on-Fergus at the weekend would certainly be a step in the right direction in trying to make that breakthrough. Their first round victory over Tulla was a very positive result for Clooney and while the result was good, the performance was better, so much so that they are confident of reaching the knockout stages of the competition.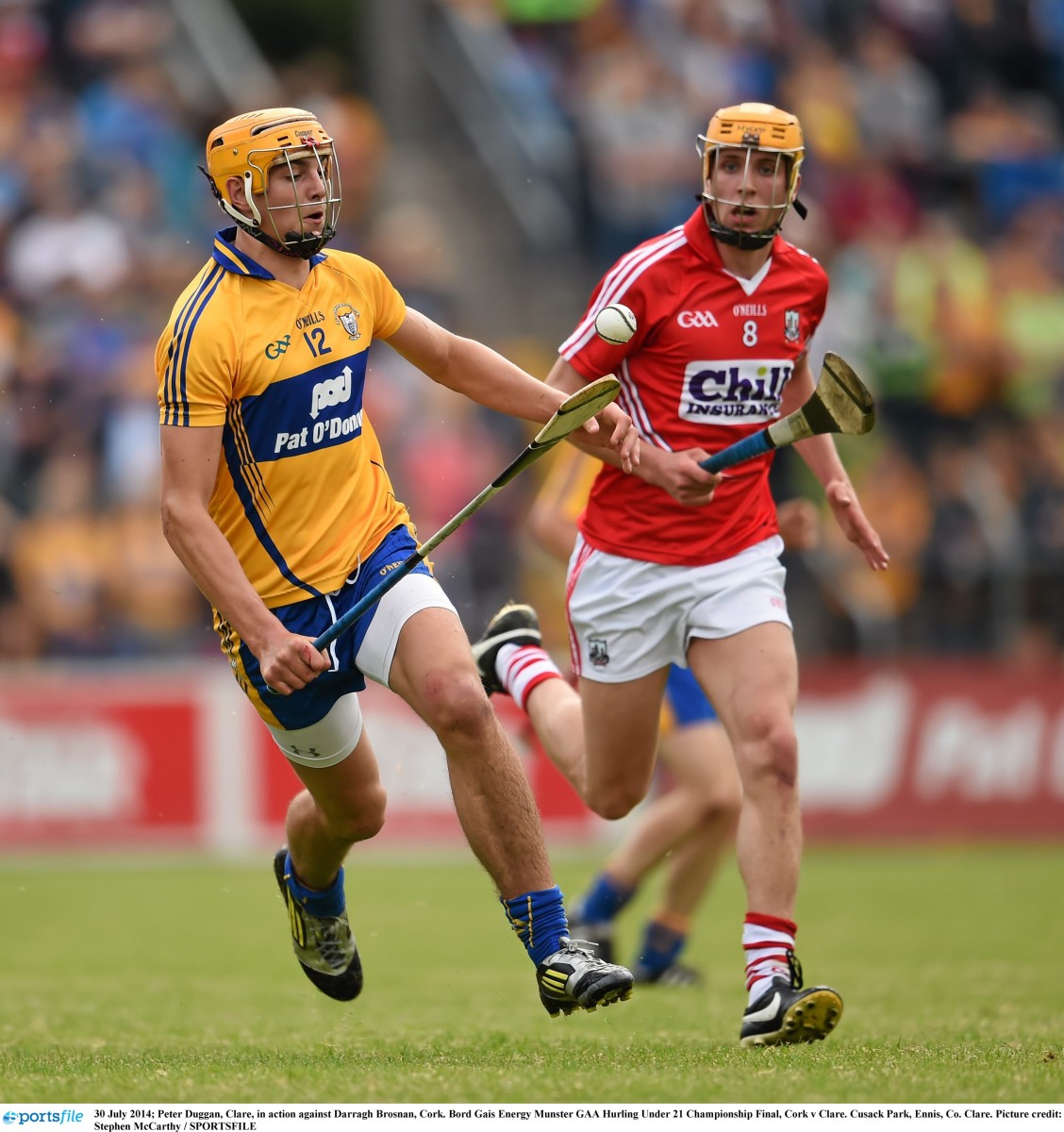 Ger O'Halloran's side will seek to take full advantage of having a ball-winner of Peter Duggan's standard in their side by feeding with high deliveries at every opportunity. Along with Duggan, they will look to Shane McNamara, Cillian Duggan, Ryan Taylor, Donnacha Murphy, Keith Hogan, Conor Harrison and Fergal Lynch to secure a quarter-final spot.
Newmarket face into this game with an array of their players sidelined through injury. Enda Barrett, Mikey McInerney and Paudie McMahon are long-term injuries while several key players such as Martin O'Hanlon and David Barrett are very unlikely to feature at the weekend. Such an amount of absentees will boost the confidence of an already boisterous Clooney/Quin.
It has been a mixed year for the Blues performance wise. They got the fright of their lives in the opening round against a fiery Feakle outfit. A similar display on their behalf will not suffice when it comes to Round Two.
Colin Lynch's men will be counting on captain Colin Ryan, James McInerney, Alan Barrett, Stephen Kelly and Alan Barrett to ensure they overcome near neighbours Clooney/Quin and in the process qualify for the quarter-finals for the fourth year in succession.
There is something different about Clooney this year; maybe it is an influx of players on inter-county panels that has boosted their confidence. This is a great chance for them to cause an upset against a depleted Newmarket. If the Blues reproduce a similar display from the Feakle game they won't come through but the match-winning experience in their side should just see them through.
Clonlara vs O'Callaghans Mills 08/08/15 in Sixmilebridge at 16:30
For the fourth year on the trot Clonlara and O'Callaghans Mills come head to head in the Clare Senior Hurling Championship. Both teams will be counting on all the previous knowledge they possess to give them the headstart once the sliotar is thrown in on Saturday evening.
Sean Stack has possibly the strongest team on paper in all of Clare. Despite all their talent and potential, Clonlara have not performed anywhere near their capability in recent years. Since winning the Intermediate Championship in 2007 and Senior Championship in 2008 their Senior side has stayed stagnant.
Clonlara have an upper-hand on every other team in the winners' section of Round Two in that they have an extra game played. It took them two attempts to get past Clarecastle in Round One and while they were lucky to avoid defeat in a game that went to extra time the first day out, they wiped the floor with Clarecastle the second time of asking. Nothing beats Championship and with two games already under their belt this will really stand to the South East Clare men.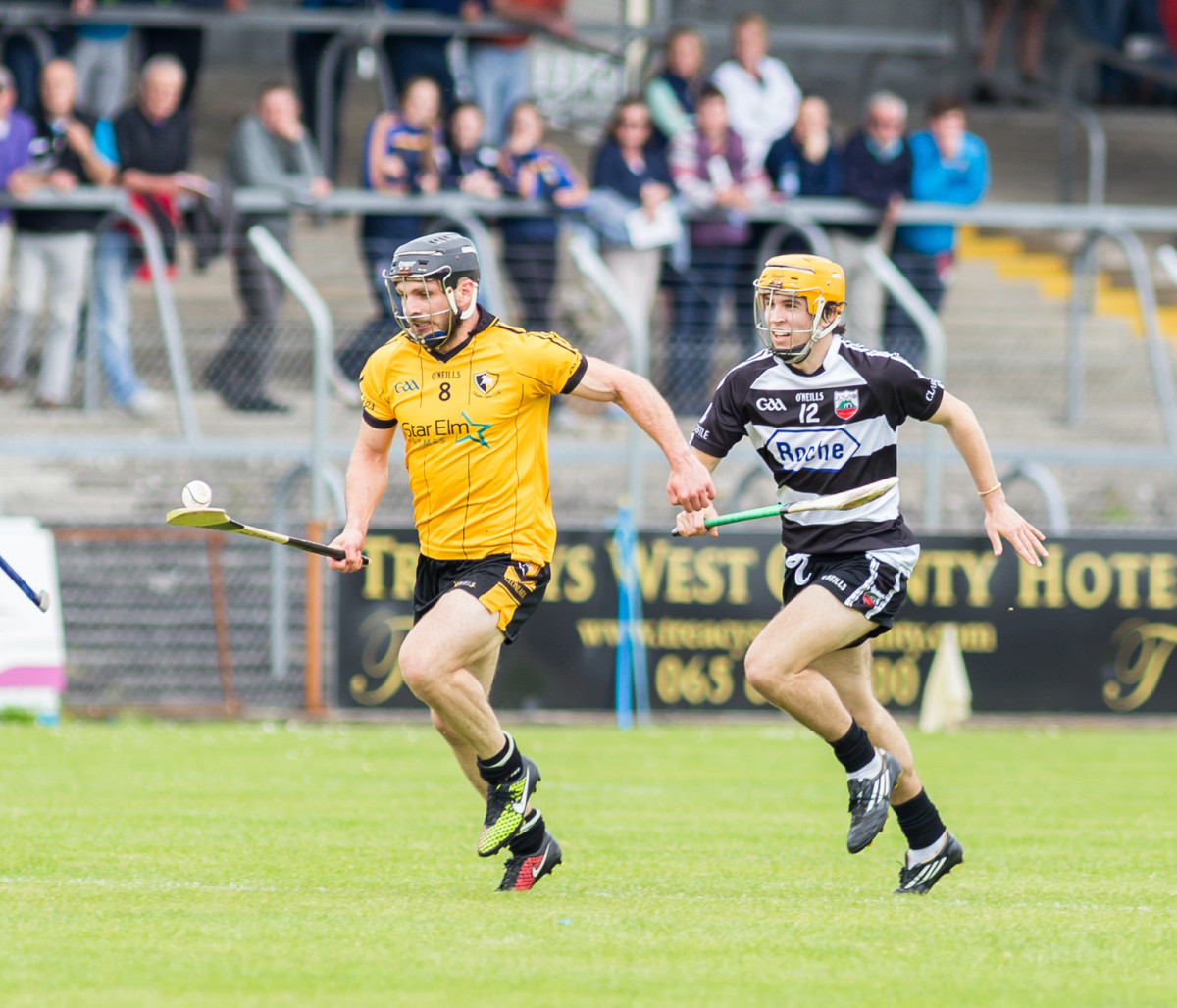 County star John Conlon continues to be deployed at centre-back and while he fields a lot of possession it limits the damage he could cause opposing teams. Colm Galvin is available for Stack for this Championship game and other County players such as Darach Honan, Nicky O'Connell, Domhnall O'Donovan, Ian Galvin, Cathal O'Connell and Cillian Fennessy will lead their challenge.
O'Callaghans mills now under the guidance of Kevin Sammon will be hoping to build on their impressive first round win over Tubber. It will be difficult to match the levels they hit in that fifteen point victory but they come up against a much more difficult opposition in Clonlara.
Nine different players registered scores for the Mills the last day out and if they can match these figures it will be a positive sign. They exited the Championship last year courtesy of a Clonlara drubbing in which John Conlon hit 3-11. This defeat will be mentioned in the days and hours leading up to this weekend's game and it will inspire the Mills to do themselves justice this time round.
Patrick Donnellan, Conor Cooney, Bryan Donnellan and Adrian Flaherty are still the key players for the East Clare men but this year they have been boosted by some younger players stepping up to the mark namely Colin Crehan, Jacob Loughane, Ciaran Cooney and netminder Cillian Nugent.
When the sides last met in the Clare Senior Hurling Championship twelve points was the difference at the final whistle. The gap will be a lot less this time round but Clonlara should still continue to hold a hoodoo over the Mills men.
Éire Óg vs Tubber 08/08/15 in Clarecastle at 17:15
After disappointing Championship openers, Éire Óg and Tubber will aim to bounce back at the weekend while in the process keep their Championship hopes alive and dismiss any relegation worries.
Losing in the first round can sometimes be a blessing in disguise for team as it highlights areas that need improving without knocking a team out of the Championship. However it puts them under pressure to win the next day out and it will be interesting to see how Éire Óg cope under this pressure as they look to be without David Reidy and Kevin Brennan for the tie.
Over sixty minutes Éire Óg managed to get eleven scores in the Round One defeat to Sixmilebridge while conceding twenty one scores almost double their tally. Clare Senior, David Reidy contributed seven points of their 1-10 and he has been based in Boston since the Banner's exit from the Championship and will be a huge loss.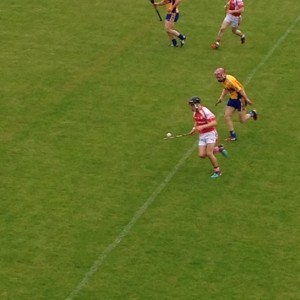 In Reidy's absence the Townies will be glad to welcome back Davy O'Halloran whose absence was felt during the Sixmilebridge defeat. Shane O'Donnell, Aaron Fitzgerald, Liam Corry, Danny Russell and O'Halloran will play key roles for the Seamus Durack's side.
While Éire Óg will regret their first round showing and how they faded out of the contest, Tubber are still attempting to withdraw any recollection they have of the nightmare showing vs O'Callaghans Mills in which they lost 4-18 0-15.
Conor Dolan is in his first year in charge of Tubber and with a mid-table finish in Division 1B of the Clare Cup behind them, the Meelick man will look for a considerable improvement when they take to Clarecastle on Saturday evening.
Tubber have been known for causing upsets especially when it comes to one of the bigger teams with Cratloe slipping up against the North Clare men in recent years. They know they are capable of bucking various trends and this belief will really stand to them. Four goals hit the back of the Tubber net in the last Championship outing and they must lower this amount to have any chance.
Patrick O'Connor is expected to play at midfield for Tubber and he will be assisted by the Earley's Blaine, Conor and Clive, Ronan Monahan and Martin Nestor. As well as conceding less goals, Tubber will need to raise a few green flags in order to rattle Éire Óg.
2014 was a big improvement for Éire Óg and if they want to get back to where they finished last year a win is a must, it won't be easy against a determined Tubber but the Townies should pull away for a finish.
Sixmilebridge vs Crusheen 08/08/15 in Clarecastle at 18:45
In the clash of the round, a repeat of the 2011 takes place as the second game in a Clarecastle double-bill.
John O'Meara's Sixmilebridge have been very impressive so far in 2015 rarely putting a foot wrong in all of their competitive games. They have yet to be defeated in Championship and Clare Cup this year and the 2013 County Champions will be eager for this remarkable record to remain intact come Saturday evening.
Jamie Shanahan looks set to miss the majority of the season for the Bridge and while most teams would struggle without a County Senior panellist, O'Meara's men appear to be going from strength to strength. Several players who have tasted success at underage are beginning to step up at Senior and take some of the heat off Niall Gilligan, namely; Brian Corry and Conor Deasy.
Key to Sixmilebridge's win over Éire Óg in Round One was the performance of Shane Golden who notched a tally of 2-05. Along with Golden and Gilligan, they will count on Seadna Morey, Cathal Malone, Aidan Quilligan and Caimin Morey to ensure they make up for their 2011 County Final defeat.
Crusheen finished just behind Sixmilebridge in the Division 1A Clare Cup table and this tie will also double up as the League meeting between the teams. Crusheen have lost just one competitive game in 2015, going down to an understrength Newmarket-on-Fergus.
The John Carmody managed outfit have been dealt a blow with the news that Paddy Vaughan is set for a spell on the sidelines. Vaughan could be described as the conductor of the Crusheen orchestra and his absence will be telling at the weekend. Crusheen appear to be learning from their past mistakes, they fell to Cratloe at the final hurdle for failing to score goals amongst other reasons. They are now hitting goals for fun and they will need to keep scoring them in order to beat the Bridge.
Their half-back line of the Dillon brothers; Cian, Cathal and Shaun proves difficult to break down and Sixmilebridge will need to supply their full-forward line with ball as opposed to counting on their wing-forwards to win it this time. Gerry O'Grady, Donal Tuohy, Conor O'Donnell, Alan Brigdale and the Dillons will be at the heart of Crusheen's team this weekend.
This game will be a nip and tuck affair with both teams set to dominate at various stages. Goals win games and this will apply in this big game but Sixmilebridge should maintain their winning streak but shaking off the challenge of Crusheen won't be easy.
Kilmaley vs Ballyea 09/08/15 in Clarecastle at 13:30
Two of the most promising teams in the County clash this weekend in what will be a very intriguing affair.
Kilmaley have put in a solid League campaign and showed real signs of what they're capable with a strong second half to push off the challenge of Whitegate in the opening round of the Clare Senior Hurling Championship.
Success at underage level and at the U21 grade is helping Kilmaley to lay the foundations for what could be the next team to dominate the Clare hurling scene. This underage glory brings with it an arrogance which in Kilmaley's case is quiet evident. When the year draws to a close we will see if this arrogance is justified.
A notable statistic from Kilmaley's 1-22 to 1-10 win over Whitegate was that every player in the front eight registered from play. If they could continue with similar figures they will have a big say in the Championship. Provided Conor Cleary, Aidan McGuane, Eoin Enright, Ken Kennedy, Diarmaid McMahon, Cian Moloney and Michael O'Malley hit form they will definitely have a say in Sunday's derby.
Buoyed by their victory over the County Champions, Ballyea will look for a similar display against near neighbours Kilmaley. Both teams have been the most consistent at underage level over the last couple of years.
Ballyea had four different scorers in Round One and Kilmaley had double that figure. Of Ballyea's quartet, Martin O'Leary and Gary Brennan are serious injury doubts and if the Clare Senior Football panellists are absent it will be a big loss for the Claret and Amber up front.
Putting quality back to back performances together has been an issue for Ballyea in recent years. They have taken a scalp by defeating Cratloe but they must ensure a quarter-final spot by beating Kilmaley, should they lose they face a possible rematch with Cratloe in Round Three. Robbie Hogan will rely on Tony Kelly, Jack Browne, Gearoid O'Connell, Cathal Doohan and Tadgh Lynch to maintain their blistering start to the Championship.
This has the makings of a great game and could possibly be the tightest game in the winners section of Round Two but Kilmaley's greater balance may just tip them over the edge come the final whistle.
Feakle vs Tulla 09/08/15 in Scariff at 13:30
A lively encounter is on the cards in Scariff on Sunday afternoon when the derby of the rounds commences.
Feakle will still lament their inability to see out their first round game against Newmarket-on-Fergus. They kept the Blues scoreless for the first twenty five minutes of the second half and looked to be on course for a historic win only for their inexperience to show as Colin Ryan popped up with what will probably be the goal of the Championship.
The 2014 Intermediate Champions have a chance to make their efforts against Newmarket count for something when they face Tulla. A win guarantees them their coveted place in Senior Hurling for 2016. In order for Feakle to emerge victorious in this one they must see out the game for the full sixty minutes.
Val Donnellan seems to have the right mix of youth and experience in his team and if Feakle are to dominate they will need Shane McGrath, Evan McMahon, Oisin Donnellan, Con Smyth, Henry Hayes and Raymond Bane on form.
Former Clare Senior hurler Andrew Quinn is ruled out for the remainder of the year and will leave a big hole to fill in the Tulla attack. Phillip Brennan is a doubt for the fixture with his fitness to be monitored closer to throw-in. Darragh Corry has been based in the U.S. for the summer and is expected not to be back for the game. Colin Corbett is unlikely to feature as he represents Ireland in the GAA Handball World Championships.
For Tulla it is about showing a considered improvement from the first round. They only hit eight scores in the course of sixty minutes but three of these were goals and while the more green flags raised the better they will need to increase the amount of points on the board. Indiscipline proved a problem in the last round with Peter Duggan hitting nine points from frees.
The 2007 Champions have struggled to be consistent and they were the lowest placed Senior team in Division 1B of the Clare Cup but managed to avoid relegation. The men from the Windswept Hill require a big showing from David McInerney who will need assistance from Sean Torpey, Mark Lynch, Niall Bolton and Aidan Lynch.
Like all classic derbies this is going to be a battle of the ages. Win and you avoid relegation plus Championship hopes are kept alive. Feakle lost one of its true greats in the past week with the passing of Club President Jimmy Lynch, one would expect their performance on Sunday is going to be dedicated to the man known as 'Taoiseach' and so a win for Feakle looks to be on the cards.
Cratloe vs Whitegate 09/08/15 in Broadford at 17:00
2014 Champions Cratloe put the Canon Hamilton on the line when they face Whitegate in a do or die fixture for both.
It's a position Cratloe didn't want to be in but as always they will just get on with it, they have no choice in the matter. They didn't do themselves justice in their first round defeat to Ballyea when lacking the hunger that was present in bucket loads in their opponents. Joe McGrath's men need to get back to where they belong at the top of the pile and that journey to the top starts at the weekend.
Just like their slow start to Championship, Cratloe struggled at the beginning of the Clare Cup but finished in a satisfactory fourth. Sunday is an opportunity to get back to do what they do best playing with charisma and class while laying down a marker that they haven't gone away.
In Podge Collins's absence they need every other player on the field to up their game to ensure his loss is not too heavily felt. Look no further than Conor McGrath, Conor Ryan, Liam Markham, Seán Collins, Michael Hawes and Sean Chaplin to do so.
Whitegate will be without the club's greatest hurler of all time as Brendan Bugler recovers from a recent shoulder operation. The East Clare men are also missing John Minouge and Mike O'Brien while George Waterstone and Reuben Noyes may not be fit in time for the clash.
They put it up to Kilmaley for the first thirty minutes in the opening round but they faded in the second half and their opponents ploughed ahead to secure a twelve point win. If the same happens this weekend, the damage that Cratloe impose will be detrimental.
Mike Ryan's side will need Andrew Fahy, Eoin Quirke, Colin Burke, Ian Fahy and John Bugler to put their shoulders to the wheel in order to cause the shock of the round against a fancied Cratloe.
Ordinarily Whitegate would put Cratloe under pressure for the majority of the sixty minutes but the loss of Bugler looks like it will be fatal for the East Clare men this weekend.
Clarecastle vs Inagh/Kilnamona 09/08/15 in Sixmilebridge at 18:45
Consistency has been the big problem for Clarecastle and Inagh/Kilnamona thus far in 2015 and come Sunday night one of the pair will be dumped out of the Clare Senior Hurling Championship.
Clarecastle's last win in a competitive fixture was way back on April 18th when they had a point to spare over Inagh/Kilnamona in the Clare Cup. Such a long period without a win is worrying and it highlights how important it is they get one to boost morale let alone stay in the race for Canon Hamilton.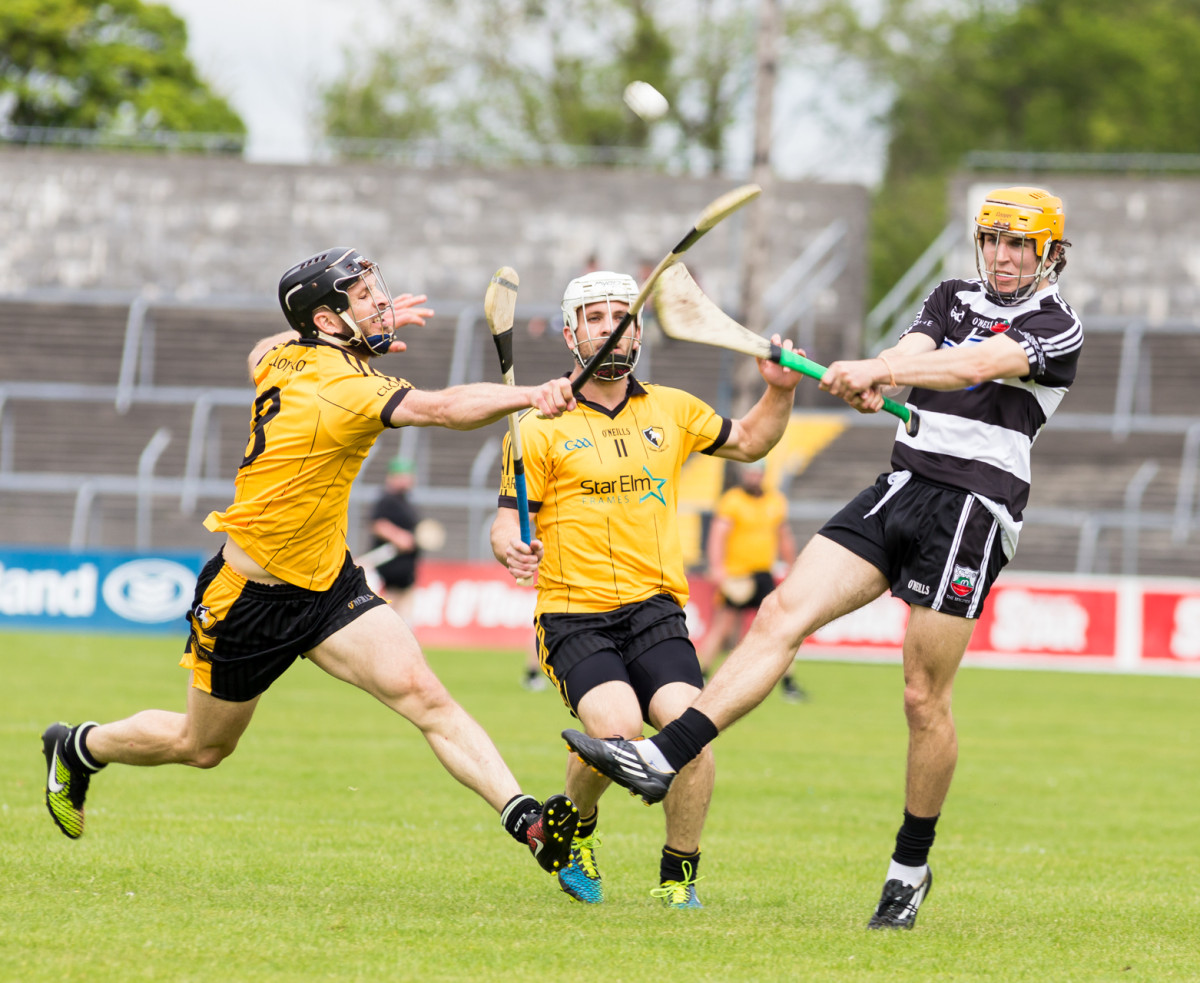 Having shown such progress to reach the last four of the Championship in 2014, it would be a case of one step forward ten steps back for Clarecastle. It took two games for a winner to be decided in their first round tie with Clonlara. The big question remains as to which Clarecastle team will show up this weekend; the one that fought back from the brink or the team that rolled over the second day out.
Manager Tony Kelly will be hoping for the former and men like Jonathan Clancy, Bobby Duggan, Stephen Ward, Patrick Kelly and Stephen O'Halloran are the ones to make it happen for the Magpies.
Inagh/Kilnamona are in need of a serious win to reaffirm a believe that they can compete in the Senior Hurling Championship having watched their tag as contenders fall off in recent seasons.
The combination has mixed the good with the bad in their Clare Cup campaign with four wins and four defeats. However Championship is Championship and their eleven point defeat to Crusheen highlighted this, whether or not they can hit the right notes in the heat of Championship has yet to be proven and their showing with Clarecastle will answer a lot of questions.
Losing a number of players to emigration and transfers has affected Inamona but nonetheless they are still putting in performances that fail to do themselves justice. With players like Pa Kelly, Kevin Hehir, Milo Keane, Jason McCarthy, Damien Lafferty and Haulie Vaughan in their ranks they have the ability to survive in the Championship but time will tell if this is enough.
At the start of the year neither side would expect to be part of the relegation battle but that is where one of them will be after Sunday's tie. It could go either way but when it comes to crunch Clarecastle usually fare better than Inamona.