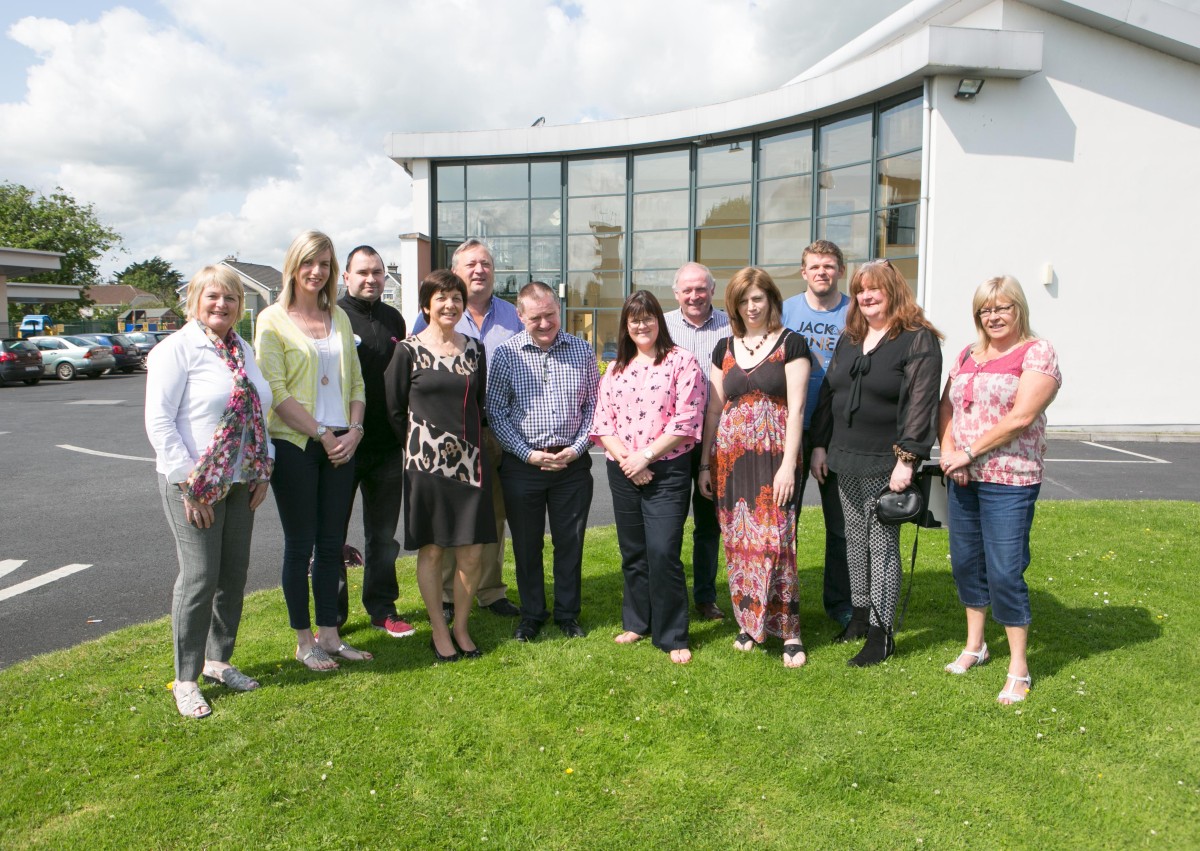 Retailers in Newcastle West are taking steps to adopt new business practices and accelerate the growth of their businesses having completed a Retail Development Programme organised by the Local Enterprise Office (LEO), Limerick.
The programme was delivered by James Burke & Associates, Ireland's leading retail expert and retail advisor for the TV series "Feargal Quinn's Retail Therapy".
"LEO Limerick is delighted to have been able to facilitate this programme to support independent retailers in Newcastle West," commented Bernie Moloney, Assistant Head of Enterprise, LEO Limerick. "The workshops were delivered by James Burke & Associates, who is widely regarded as a pioneer in the area of growing sales for Independent retailers and is renowned for his no-nonsense, easy to implement advice which generates real sales growth."
Ms. Moloney said that the 13 participating businesses left each day's workshop with "practical nuggets of information" and tools which they could immediately implement in their businesses, whether it was relating to developing aggressive sales growth strategies, world class customer service and branding or new ideas for the visual element of their high-street business.
"There were also an onsite mentor visits to each retailer by James Burke himself which really enhanced the benefits for the participating retailers," stated Ms. Moloney.
Meanwhile, LEO Limerick has announced that the Retail Development Programme is being extended to independent retailers in Kilmallock town with an information evening taking place at the Kilmallock Pastoral Centre on 17th August.
Four separate daylong Retail Development Programme workshops will be held at Deebert House Hotel between September and November. Interested retailers can reserve their place by booking online now at www.localenterprise.ie/limerick.
Combining the resources of the Local Enterprise Office and Limerick City and County Council's business support unit, LEO Limerick is one of 31 LEOs around Ireland that are tasked with delivering services and support to businesses within a framework set by the Department of Jobs, Enterprise and Innovation and overseen by Enterprise Ireland.
LEO Limerick is complemented by a national Centre of Excellence providing support to entrepreneurs and small businesses in the execution of a national micro enterprise policy. The functions of the Centre of Excellence include operating Service Level Agreements between Enterprise Ireland and the Local Authorities and driving progression of high potential companies from the LEO network to Enterprise Ireland.
LEO Limerick, 7/8 Patrick Street, Limerick, can be contacted on 061 407499 / localenterprise@limerick.ie. See http://www.localenterprise.ie/limerick for more.