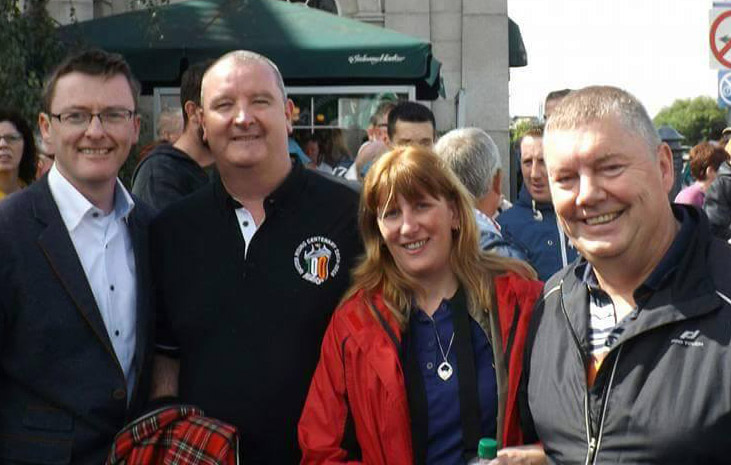 Hundreds of Clare people were among the 80,000 strong crowd which gathered on the streets of Dublin at the weekend to participate in the Right2Water protest against 'water charges'.
Among the travelling Clare group were members of Clare Sinn Féin.
Speaking to The Clare Herald, Clare Sinn Féin's Donna McGettigan said: "The introduction of household water charges conceived by the previous Fianna Fáil/Green government formalised this disastrous policy with the EU/IMF/ECB Troika as part of the financial bailout in December 2010. They said at the time that they got "the best deal. Sinn Féin strongly disagrees."
"The Labour Party, U-turn on Water Charges, is now forcing another stealth tax on Clare people, in order to repay a banking debt that is not theirs. To those that have paid and those that have refused to pay Sinn Féin's message is clear, if in Government, Sinn Fein will abolish household water charges.
"Fine Gael and Labour has taken an approach to simply place the burden on working families by imposing a policy of relentless austerity, cutting services and investment.  They have a mind-set that believes that the state should not intervene in the economy, except to provide subsidies to the private sector and bailouts in periods of economic crisis," added Mr. McGettigan.