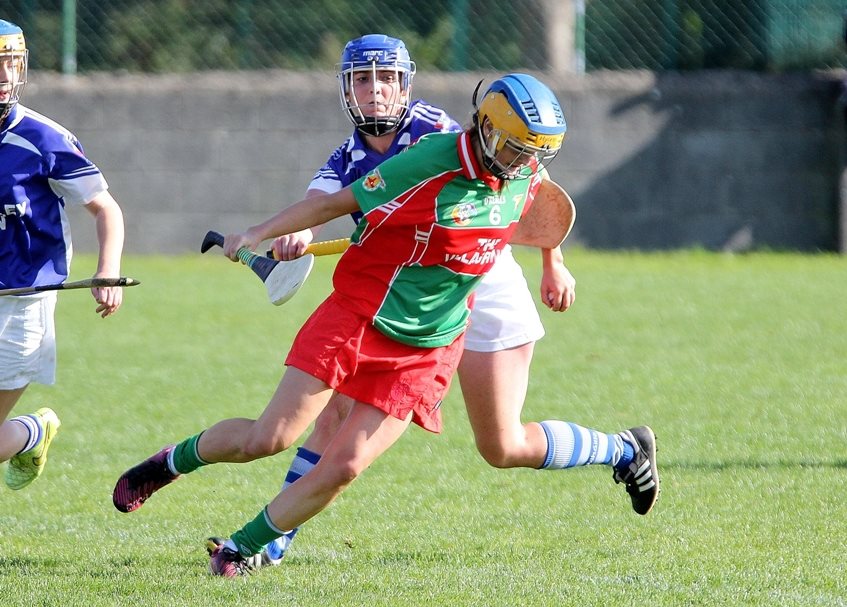 Clooney/Quin's recent camogie story in short reads 'so close yet so far', they have shown tremendous resilience to bounce back after some heartbreaking defeats and the 2014 County Finalists are back on the horse once more as the Championship commences.
Management; Mike Duggan, Tom Guilfoyle, Pat O'Brien, Orla Kilkenny (trainer)
Captain; Deirdre Murphy
One to Watch: Jenny Costelloe
Key Player: Deirdre Murphy
Titles: 3
2014 Report: Lost County Final to Kilmaley.
Having lost the last three County finals, Clooney/Quin have ample hurt to drive them on but with five key players absent from the 2014 panel, they find themselves with less gas as they have had in years previous.
Injury rules out Kelly MacLean and Christine Colleran for the entire season while family commitments ensure Imelda Colleran and Edwina O'Brien will not be involved with Clooney/Quin in 2015. Clare Ladies Football midfielder Louise Henchy has opted out of the squad for this year while Orlaith Duggan will miss Sunday's game with Inagh/Kilnamona due to an ongoing hamstring injury.
With so many players missing, selector Mike Duggan underlines that an already tough task becomes a hell of a lot more difficult versus Inamona. "We're under no illusions as to what we're facing into. Inagh/Kilnamona are everybody's tip for the Championship at the moment and rightly so, they have a fantastic team when you look at the Lafferty's, Aoife Keane, the Keating's, Clare Hehir, the O'Keeffe's, Jane Fitzgerald. I think they've about ten players on County teams this year and it's little wonder that they're favourites. We're up there with the best for the Championship this year, we've no doubt about that but we're facing into a mammoth task".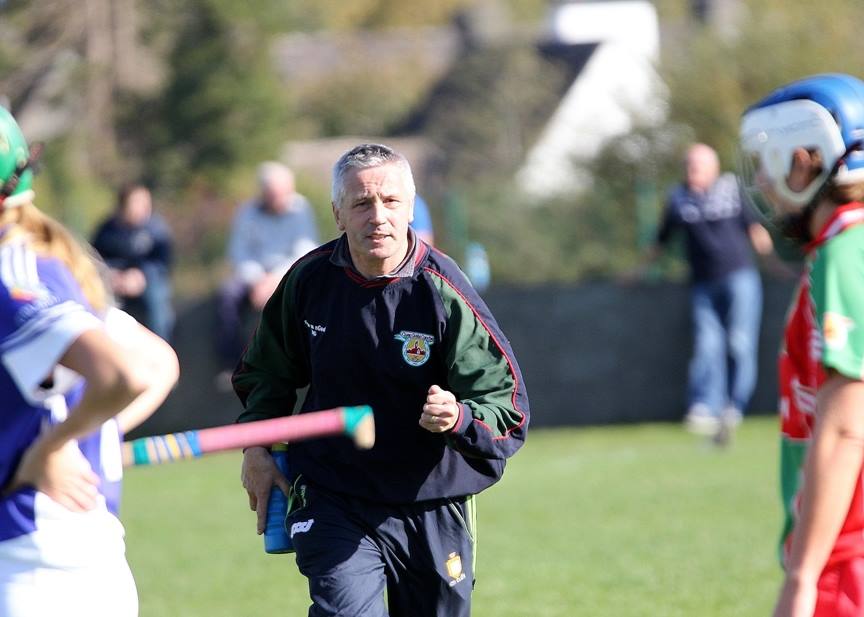 One of Clooney's eye-catching features over the last few years has been their desire and Duggan mentions this as one of the key characteristics of the team. "We're ambitious and we've been trying to knock down that door for the last couple of years but it hasn't happened for us but going into Sunday's game in racing terms we'd be rank outsiders taking on odds-on shots. Our girls are a great hearted bunch and they'll give it everything. We'll give it our best shot".
A keen follower of camogie in Clare, Mike Duggan is a regular at most Clare camogie games and he views Sunday's opponents as a group who are maturing into wonderful players. "Inagh/Kilnamona are an emerging team, that Féile team that won a few years ago are now beginning to mature and they're all wonderful players. Just look at the Clare Senior team this year, they've been very good the young players that have come on".
Clarecastle/Ballyea and Sixmilebridge are also in Group Two and Duggan is of the view that there will be no easy game for his side. "We've Clarecastle/Ballyea and Sixmilebridge, they speak for themselves. Clarecastle/Ballyea are last year's Intermediate Champions with a host of good young players and they'll make their mark in Senior. Of course Sixmilebridge I needn't tell you who they have".
Mike was disappointed with Clooney/Quin's performances in the League earlier on in the year but while they may not always perform they will always fight. "We didn't have a great run in the League this year and there's no point in sugar-coating it. Some days we'd be struggling to get numbers for training. The one thing we do have is heart and we hope that will stand to us".
Recent encounters between Clooney/Quin and Inagh/Kilnamona have gone in favour of Inamona but with Championship anything could happen says the only remaining member of Clooney's 2014 management team. "There's nothing easy in any of the groups. Championship is Championship and any game is nothing more than fifty fifty, we would like to have been in a better position numbers wise and personnel wise but we are where we are and the game is on Sunday and we have to go with what we have"
Losing players of the calibre of the Colleran sisters, Louise Henchy and Kelly MacLean is a big blow to any team and Mike states that none of the quartet will feature in 2015. However he is grateful to have a player like Deirdre Murphy in the team and he reserves special praise for the Clare Player of the Decade. "What can I say about Deirdre, probably Clare's greatest player, most definitely Clooney's." Former Galway player Orla Kilkenny has joined the backroom team as an occasional trainer and will hope to add to the cause.
It will be a difficult start to the Championship for Clooney/Quin especially when Orlaith Duggan is also ruled out. The big test for them will be how they recover should they lose and as long as they continue to produce the heart they are known for, anything could happen.