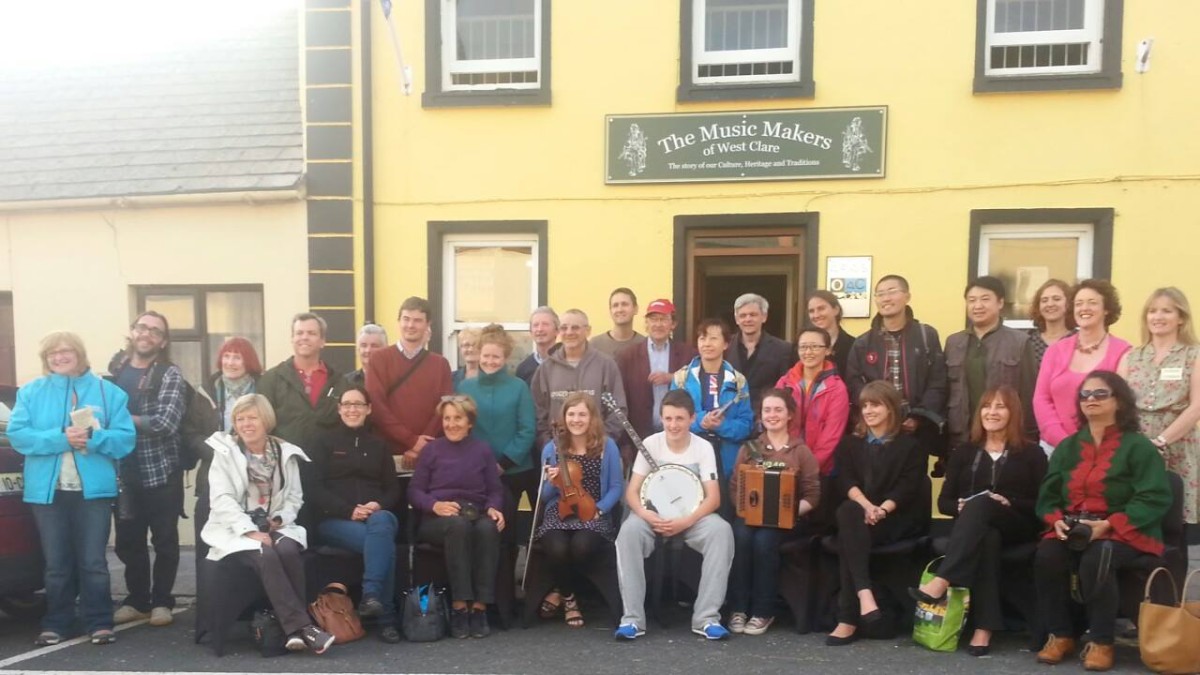 As part of national Culture Night, Oidhreacht an Chláir is inviting the public to  A Night of Traditional Song on Friday, September 18 from 8.00 pm to 10.00 pm  at The Music Makers of West Clare, Flag Road, Miltown Malbay.
The feast of traditional singing, representative of the various traditions and regions of Ireland, features the renowned singers Tim Dennehy, Róisín White, John Lyons and Paula Carroll.  Admission is free.
The Music Makers of West Clare, to which the public will have free access this Friday, 6.00pm-10.00pm, is a unique visitor attraction set up by Oidhreacht an Chláir (OaC), in association with Shannon Images, in June 2013.   It provides visitors to this region with an unparalleled insight into the culture, heritage and traditions of Co. Clare, with a particular focus on the music, song and dance of West Clare.   It comprises 22 detailed information panels, two specially commissioned videos, and assorted photographic and other material.
The panels cover the history of each of the main instruments, the travelling piper, song and storytelling, country house dancing, collectors, bards and poets, the Irish language in Clare,  the Laichtín Naofa Céilí Band, Scoil Samhraidh Willie Clancy, and Oidhreacht an Chláir, followed by individual panels on the great musical and literary personalities of the region, including the  Miltown writer, poet and cartographer Tomás Ó hAodha,  The panels, aptly illustrated, draw on firsthand accounts and archival interview material, giving an authentic feel for the musical and cultural heritage as lived and experienced by the local community since the 19th century.
The videos comprise an introductory 8-minute video on the history of Irish traditional music and a 14-minute video of a session of Clare music and set dancing, under the direction of the renowned piper Tommy Keane, recorded in a local pub in 2013.
The Music Makers of West Clare is open Monday-Saturday, from 11.00 am to 5.30 pm. All income generated goes to support the work of OaC in preserving our rich musical heritage.