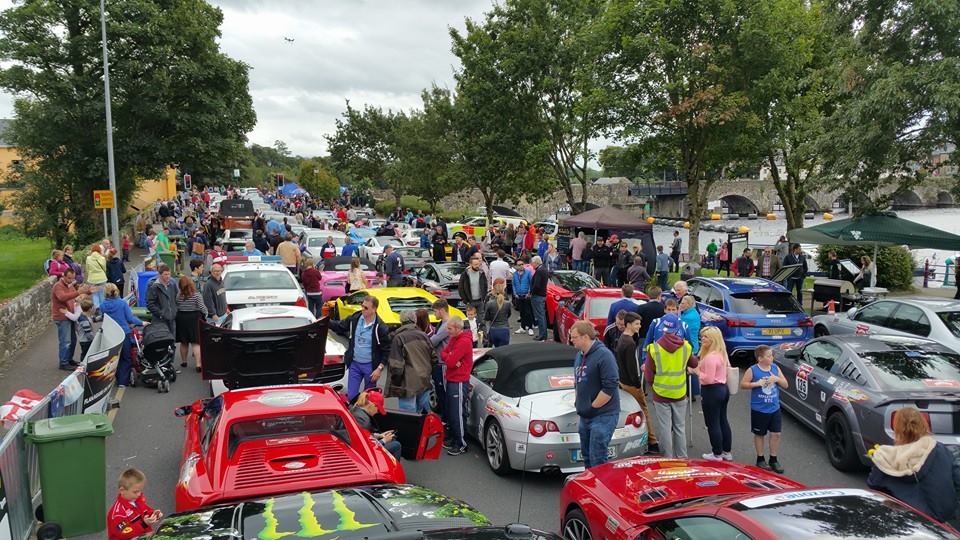 180 of the finest cars on the planet were on display in Killaloe this weekend as Cannonball, largest organised road trip in Europe, rolled into town.
The action packed Supercar spectacle, which is in aid of the Make a Wish Foundation, returned to the town for the second time in 5 years.
Sponsored by Manhattan Popcorn, CANNONBALL went a gear with 180 supercars and over 150,000 spectators all over Ireland.
Soap stars Ryan Thomas from Coronation St and Adam Thomas from Emmerdale joined celebrity cannonballers this year and some of the most unique cars in the world were shipped in for the event.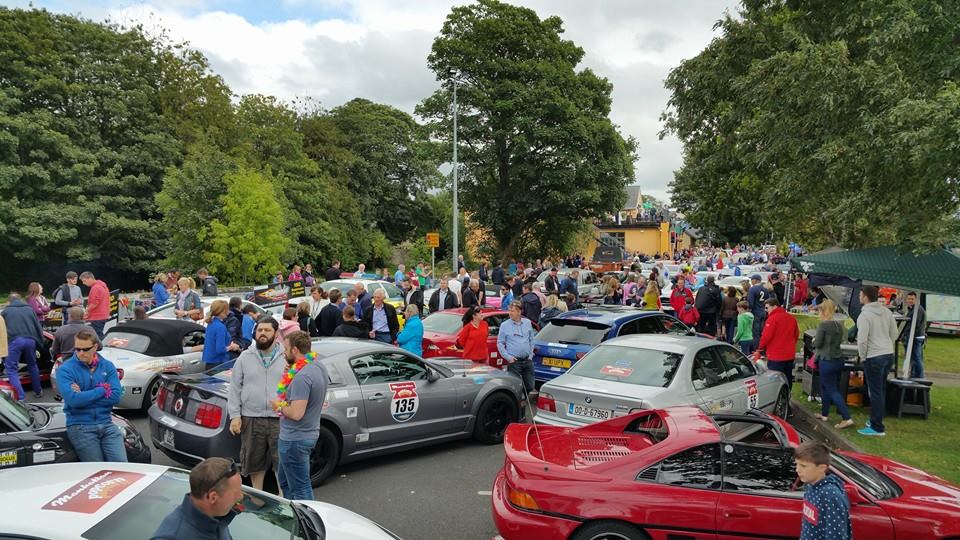 The gleaming convoy drove through 820KM of Irish open roads through Dublin, Leitrim, Sligo, The Wild Atlantic Way, Killaloe, Killarney, Cahir and finished in Wexford.
A quarter of the supercars came in from the UK, Europe and even Dubai with the highest ever number of top mark cars worth an estimated €30 million including McLaren, Lamborghini, Ferrari, Aston Martin, Porsche, Masseratti, Rolls Royce and Bentley.  New in 2015 are the Pagani Zonda, Keonigsegg and Carrera GT.  These are 3 of the most unique cars in the world with a combined value of €4 million.
Some of the novelty cars on Cannonball this year included an authentic Delorean complete with Doc and Marty McFly, An NYPD Car with full kit, Smokey and the Bandit Truck, The Ghostbusters Sheriff car and a most unusual Top Gun inspired car.
CANNONBALL is the brainchild of Kildare Businessman and AB Signs proprietor, Alan Bannon and is now in its seventh year having already raised over €700,000 for Children's charities. Celebrities include Soap brothers Ryan and Adam Thomas from Coronation St and Emmerdale, Boyzone star Shane Lynch, Rugby ace Mick Galway, Models Emma Quinlan and Michelle McGrath and  many more.