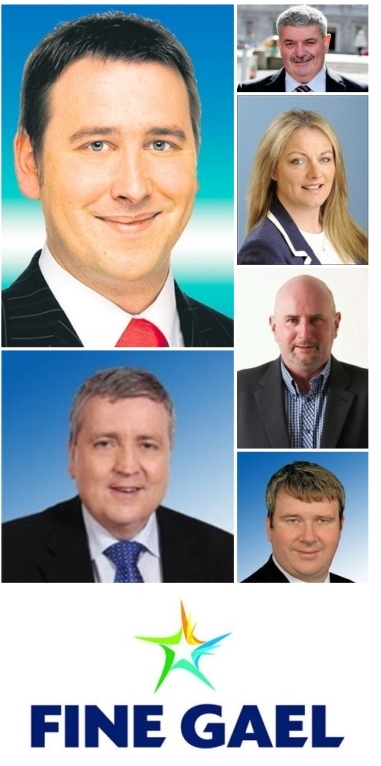 Clare Fine Gael held its General Election selection convention in Ennis on Friday night.

Mary Howard from Ennis, Oireachtas members Senators Tony Mulcahy and Martin Conway, and Deputies Pat Breen and Joe Carey were each hoping to secure a nomination. Ger O'Halloran withdrew his name prior to the convention.
Following a vote by party members in attendance, sitting TD's Pat Breen and Joe Carey were selected ahead of Councillor Mary Howard to represent the party.
Senators Tony Mulcahy and Martin Conway withdrew their names prior to the announcement that a vote would take place but will be seeking, along with Cllr Howard, to be added as a third candidate by party headquarters in the coming weeks.
Each of the candidates spoke at the West County Hotel.
Pat Breen highlighted the Goverment's achievements in trade, tourism, education and jobs creation, as well as its correcting of the State's finances.
Clarecastle man Joe Carey spoke of the country's social and economic transformation under Fine Gael. He said the recovery had not happened by accident but because of hard decisions being taken and the resolve of the people of Ireland.
Clare Fine Gael Senator Martin Conway had expressed his hope earlier this week that grass root members would be given the opportunity to vote at the party's selection convention. He also ruled out running as an Independent in the next election.
In his speech Conway explained that he would not be pushing for a vote on the night as he understood the directive was for two candidates to be put forward.
Speaking tonight Senator Tony Mulcahy, who secured 6,829 first preference votes in 2011, called for Party unity.
He added: "Looking at the task at hand and tonight's Convention – I have previously stated that the Party should select two candidates with the option of adding a third candidate after further constituency research. This process should not be delayed however. The coming election in Clare will be unlike any other we have contested in recent memory."
Leas-Cathaoirleach and the only female candidate to seek the nomination, Mary Howard stated "politics is about people, that is why I love my job". The daughter of former Senator, Michael Howard admitted her desire to represent the party.
It is understood that the Party is considering adding a third candidate to the field but a decision is unlikely to be made until further Party research is carried in the Clare constituency.
Pat Breen and Joe Carey now join Timmy Dooley (Fianna Fáil), Michael McDonagh (Fianna Fáil), Noeleen Moran (Sinn Féin), Michael McNamara (Labour) as confirmed General Election candidates.
Follow The Clare Herald's General Election coverage here or on Facebook and Twitter.
Photos compiled by The Clare Herald and Clare Fine Gael.