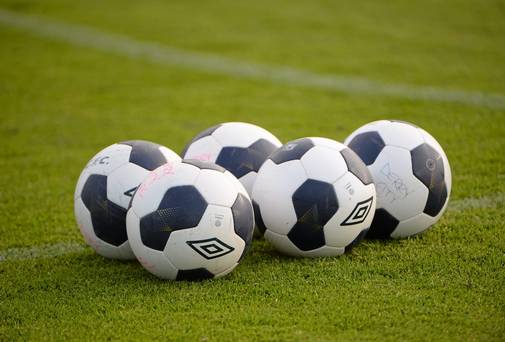 Clare Oscar Traynor manager, Donie Garrihy has named a twenty seven man provisional squad for the upcoming season.
Newmarket Celtic have the most representatives with eleven players from the club included. Currently sitting at top of the Premier Division table, Bridge Utd have five players selected on the squad. Four members of the Tulla Utd club have received call-ups while Avenue Utd are next in line with three players. Coole FC, Ennis Town, Shannon Town and Kilrush Rangers have a single representative each.
Last year's manager Mick Shiel has taken charge of Limerick club, Pike Rovers since his departure and he has brought with him former Clare players Sean O'Callaghan, Garry Higgins and Paddy O'Malley all of whom were regulars for the Banner in the 2014/15 season.
Along with the trio, Ian Collins has moved from Newmarket Celtic to Galway United FC and is currently lining out for the Tribesman in the U19 Airtricity League and is ineligible to make Garrihy's squad. Evan Talty and Darren Whelan both of whom featured under Shiel have not been selected for Garrihy's provisional squad.
Ten months on from his retirement from the Airtricty League, Barry Ryan is a notable inclusion in the squad. With seventeen years experience behind him playing in the League of Ireland, Ryan will compete against John Mulready and Niall Quinn for the number one jersey in what will be an entertaining battle.
Other new faces in the squad are Chris Lake, Cian Bourke, Mark Roche, Conor Mullen, Colin Nelson, Eoin Whelan, Enda Craddock, Gary O'Connell and Gearoid Lynch. Bridge Utd's Darren Murphy returns to the squad, the defender left the Clare squad midway through last year's Oscar Traynor campaign.
Donie Garrihy is joined by David Russell and Denis Hynes in the Clare management team for the 2015/16 season. The Clare District Soccer League have confirmed that new players may be added to the squad in the coming weeks and months.
Provisional squad; Niall Quinn (Newmarket Celtic), Colin Smyth (Newmarket Celtic), David McCarthy (Newmarket Celtic), Paddy Purcell (Newmarket Celtic), Darren Cullinan (Newmarket Celtic), Eoin O'Brien (Newmarket Celtic), David O'Grady (Newmarket Celtic), Alan Kelly (Newmarket Celtic), Stephen Kelly (Newmarket Celtic), Eoin Hayes (Newmarket Celtic), Ronan McCormack (Newmarket Celtic), Darren Murphy (Bridge Utd), Darragh Fitzgerald (Bridge Utd), Chris Lake (Bridge Utd), Brian McGorrian (Bridge Utd), John Mulready (Bridge Utd), Cian Bourke (Avenue Utd), Mark Roche (Avenue Utd), Conor Mullen (Avenue Utd), Daragh Corry (Tulla Utd), Colin Nelson (Tulla Utd), Eoin Whelan (Tulla Utd), Barry Ryan (Tulla Utd), Enda Craddock (Coole FC), Darryl Eade (Ennis Town), Gary O'Connell (Shannon Town), Gearoid Lynch (Kilrush Rangers).