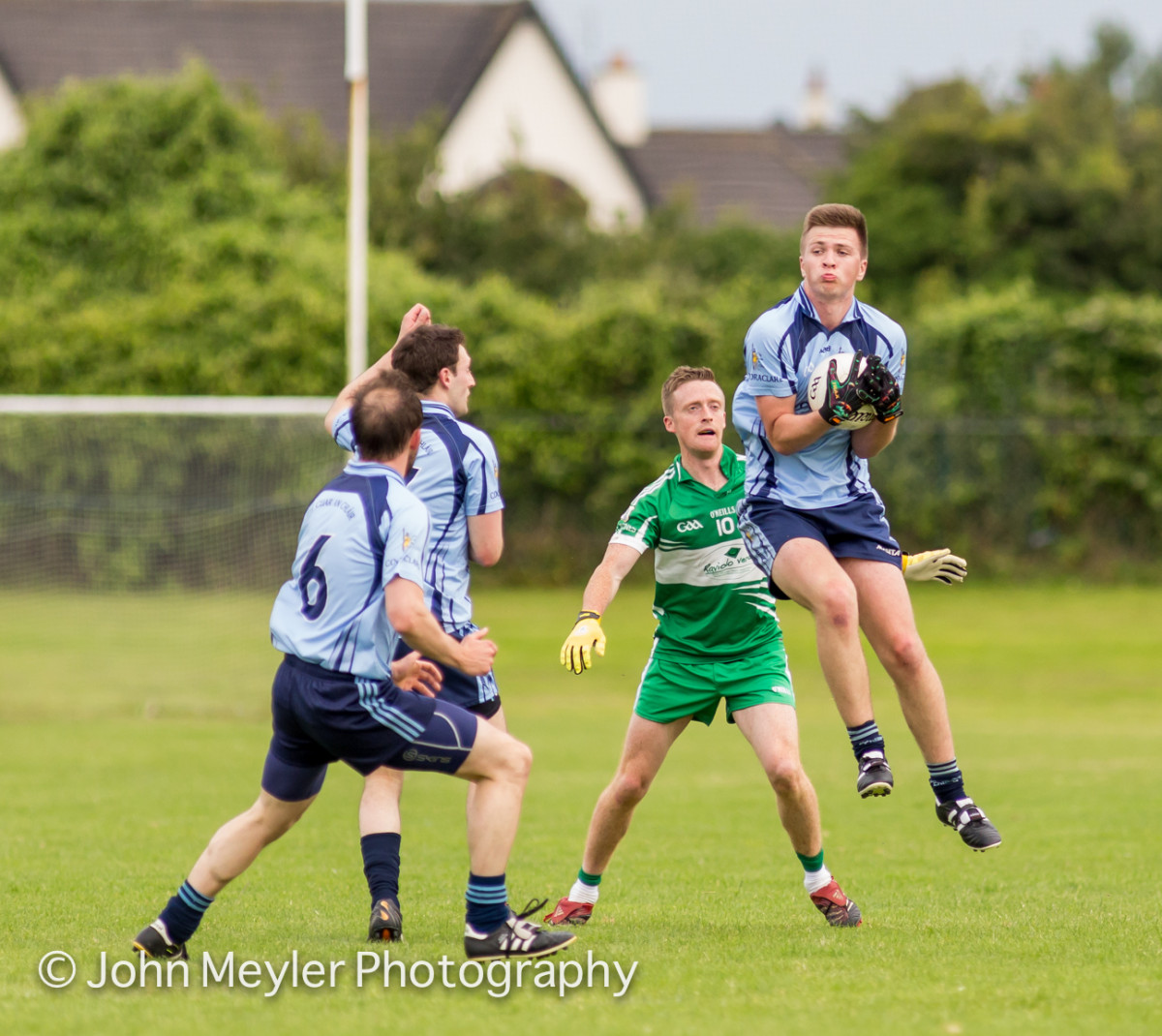 It's down to the last eight in the Clare Senior Football Championship and while securing Jack Daly won't be on any teams mind this weekend, victory would go one step closer to making that dream a reality.
Cooraclare vs O'Currys 12/09/15 in Doonbeg at 16:15
A semi-final spot is up for grabs when Cooraclare and O'Currys clash and both will be confident of getting that all-important place.
Having been the first team in Clare to beat Cratloe in the Championship since 2012, Cooraclare will be determined to maintain their winning streak. If they don't, that Cratloe win will be forgotten about. Ger Lawlor's side operate in a very defensive manner with a host of players behind the ball and it hasn't failed them yet all year with two wins from two in the Championship.
A major strength the Milesians have is they know when to use the bench and more importantly they have players on the sideline that can make a difference when introduced especially some of their younger players. While the use of fresh legs will be crucial for Cooraclare they will also depend on Pearse Lillis, Rory Donnelly, Damien Burke, Conor Marrinan and Thomas Downes to set the standard.
O'Currys know this is as a major opportunity for them to make the last four. That said they won't take the challenge of Cooraclare lightly and rightfully so. In their twelve point defeat in Round Two to Clondegad, the concession of two goals took the wind out of their sails and an occurrence could do the same this weekend and they will need to prevent this.
When scoring chances present themselves the Doonaha clubmen generally tend to take them and they will need be calm in front of goal and make the most of all scoring chances on Saturday. Captain Sean Haugh is a pivotal figure and centre back and he will be assisted by Eoin Troy, Jim Downes, Michael O'Shea and Eoin Brew in leading the O'Currys fight.
If you are hoping to get to a game this weekend full of scores and tricks this one may not be the ideal chance but if it is sheer grit, determination with a sprinkling of excitement then this tie certainly fits the bill. In what promises to be a neck and neck encounter, the men from Cooraclare should just about secure the win.
Ennistymon vs St Josephs Miltown 12/09/15 in Doonbeg at 18:00
Two points was the difference when these sides met in Round Two but that's in the past now as the winner takes it all on Saturday evening.
Since then Miltown have been idle while Ennistymon knocked heavyweights Kilmurry/Ibrickane out of the Clare SFC in what was one of the greatest wins in the club's history at Senior level. A win of such magnitude means the Cathal Crowe managed side will now have a lot more self-belief than when they met the men from Miltown earlier on in the campaign.
Progress is a fitting word to use when describing Ennistymon's 2015 SFC adventure. They sent out a clear message in Round One when dominating Éire Óg and highlighting the beginning of the end for the Townies in 2015. They were edged out by Miltown by two points but recovered to eliminate the Bricks two weeks ago. The next challenge is to make the last four and the youthful side will count on Danny Rouine, Lawrence Healy, Kevin Hehir, Sean McConigley and the Ralph brothers to do just that.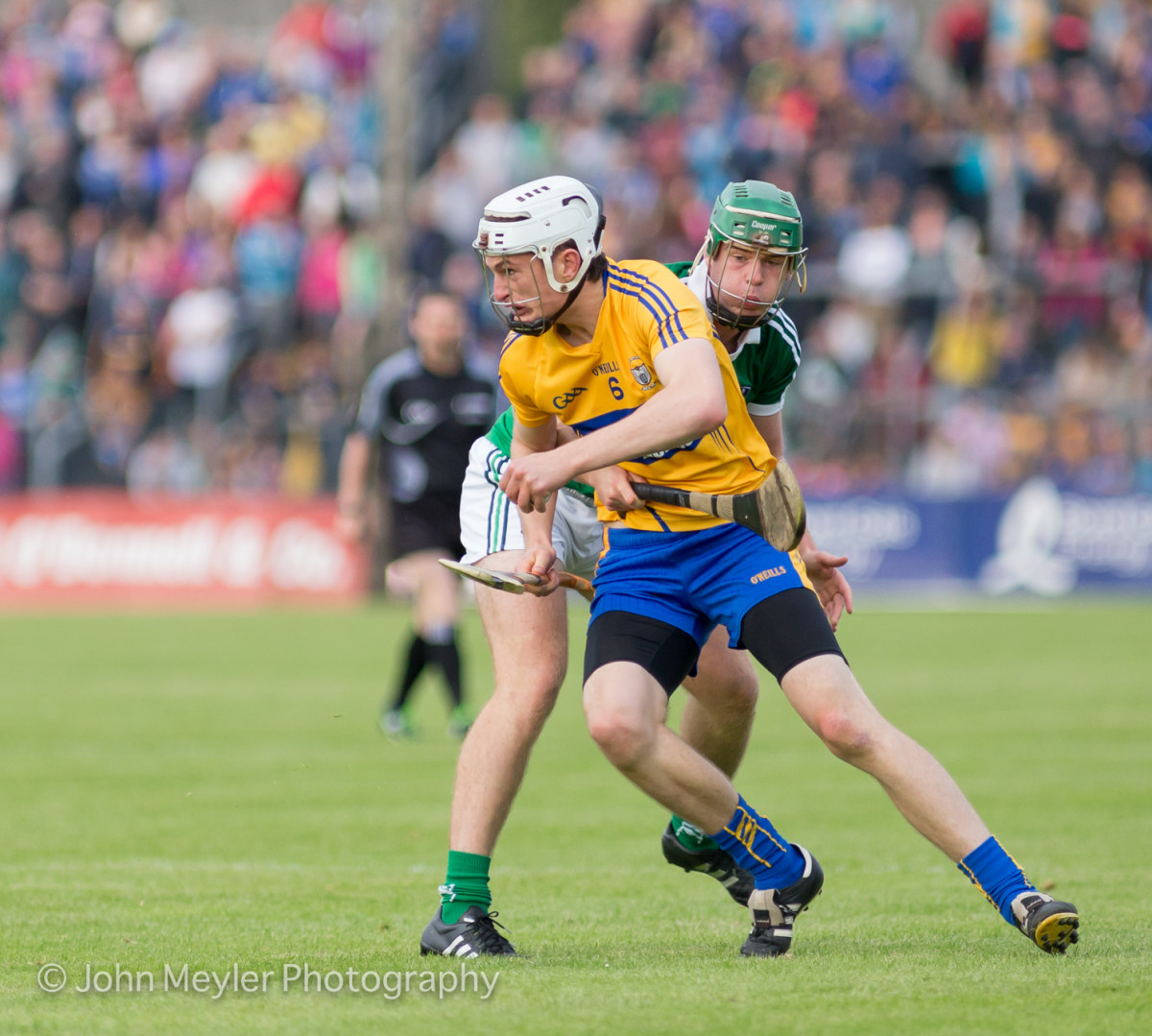 Conor Cleary is unavailable for the clash having sustained a fractured ankle while donning the Kilmaley colours in the Clare SHC. His loss will be felt around the middle of the park but Michael Neylon will now need other players to step up to the mark in Cleary's absence. His brother Eoin hit 0-06 in the earlier meeting with Ennistymon and he will play a big part in the quarter-final tie.
Miltown reached the quarter-finals last year and their aim will to be to go one step further. To do this they need to limit the supply of possession to Ennistymon's full-forward line who have been in flying form and will cause damage if given enough time and space. They hit eleven points in their Round Two win and such a figure won't suffice this time round. Eoin Cleary, Gordon Kelly, Darragh McDonagh, Eoin Curtin and Enda O'Gorman will need to be at their best.
Neither side will be looking past this game but the winner will have a glorious chance of reaching the County Final and anything can happen at that stage. For that to happen they need to win at the weekend. Ennistymon just appear to be a different animal in comparison with recent years and they should just about find themselves celebrating at the final whistle.
Kilrush Shamrocks vs St Breckans 13/09/15 in Miltown at 12:30
Another repeat pairing takes place in the Clare SFC quarter-finals, this time it is the meeting of Kilrush Shamrocks and St Breckans.
At the beginning of the Championship, Kilrush were one of the less talked about teams and now they find themselves sixty minutes away from the semi-finals. If that was to transpire it would extend their unbeaten run to three games. Their main man all year has been Gearoid O'Brien 3-08 in two games. Provided O'Brien is in top form along with John Hayes, Chris Dixon, Liam Madigan, Matthew Moloney and Rory O'Connor, then the Shams will have nothing to fear.
It's been quiet the turnaround for Jimmy Murray's men who were in the relegation semi-finals twelve months ago. Key to this has been the decision of their players to put in a savage effort and so far it is paying dividends. Chances will be rare on Sunday so they need to take them at all costs.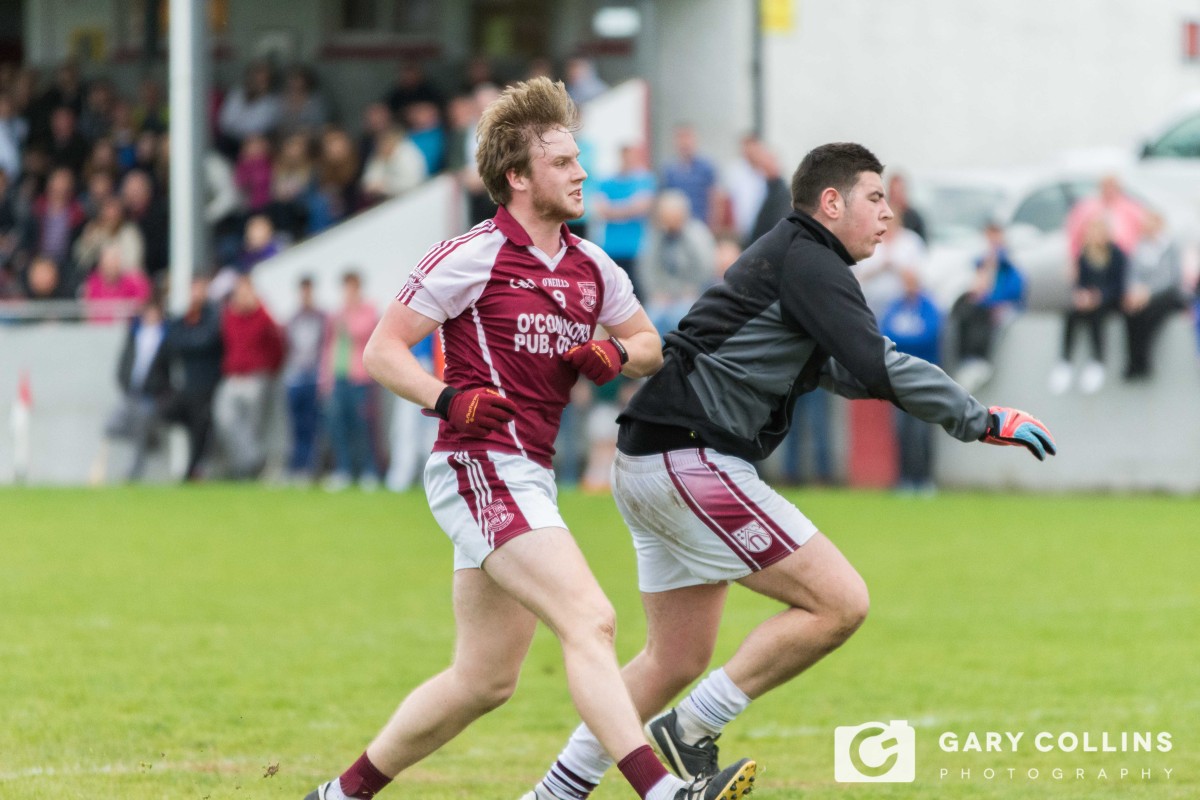 St Breckans have certainly added a unique freshness to the Championship in 2015. They like Kilrush were in the relegation semi-finals in 2014 and are now one game away from the semi-finals of the Clare SFC. While the Shams have increased their effort, Breckans have upped the ante in terms of putting everything on the line for every single ball and it is hard to go wrong with that mantra.
In the five point defeat to Kilrush in Round Two, the North Clare men only hit seven points over the hour, if this is the case on Sunday it's game over, if not they will have every chance of coming out on top. Neil Hawes' men have refused to panic when the tide has been against them and it has been the likes of Dennis O'Driscoll, Pat Nagle, Dale Masterson, Maccon Byrne, Aidan Davidson and Conor Howley who have steadied the ship.
Overall Kilrush have been the more consistent team and for that reason one would expect them to narrowly seal their place in the semi-finals. However if the game is in the melting pot in the final few minutes St Breckans would be the team to back.
Cratloe vs Clondegad 13/09/15 in Cusack Park at 15:30
Billed as the top quarter-final clash, County Champions Cratloe put Jack Daly on the line when they face off with Championship dark-horses Clondegad.
Having been eliminated from the Clare SHC last weekend, the men of Cratloe can now fully concentrate on the big ball and their three in a row bid. They come up against a Clondegad outfit going from strength to strength and the Champions will know that recent performances from his team will not be enough to get past the Ballynacally club. Not alone will their exit from the hurling give them more time to focus on the football but it will make them determined to prolong their involvement and collect some sort of silverware.
Colm Collins has often planned to utilise the strengths of Gary Brennan but this weekend the Clare manager will aim to exploit the County captain. That will be the main objective for them plus trying to convert chances in front of goal after hitting twelve wides in the Cooraclare game. Cathal McInerney, Sean Collins, Liam Markham, Conor McGrath, John Galvin and Sean Chaplin will have a big say in how the result pans out.
Clondegad lost out to Kilmurry/Ibrickane in the 2014 quarter-final and come Sunday evening we will discover whether or not they learned from that five point loss. Should their Championship run come to an end this weekend, the question will be asked if Clondegad are able to match the so-called top teams in Clare. The only way to answer that is by winning and knocking out the reigning Champions.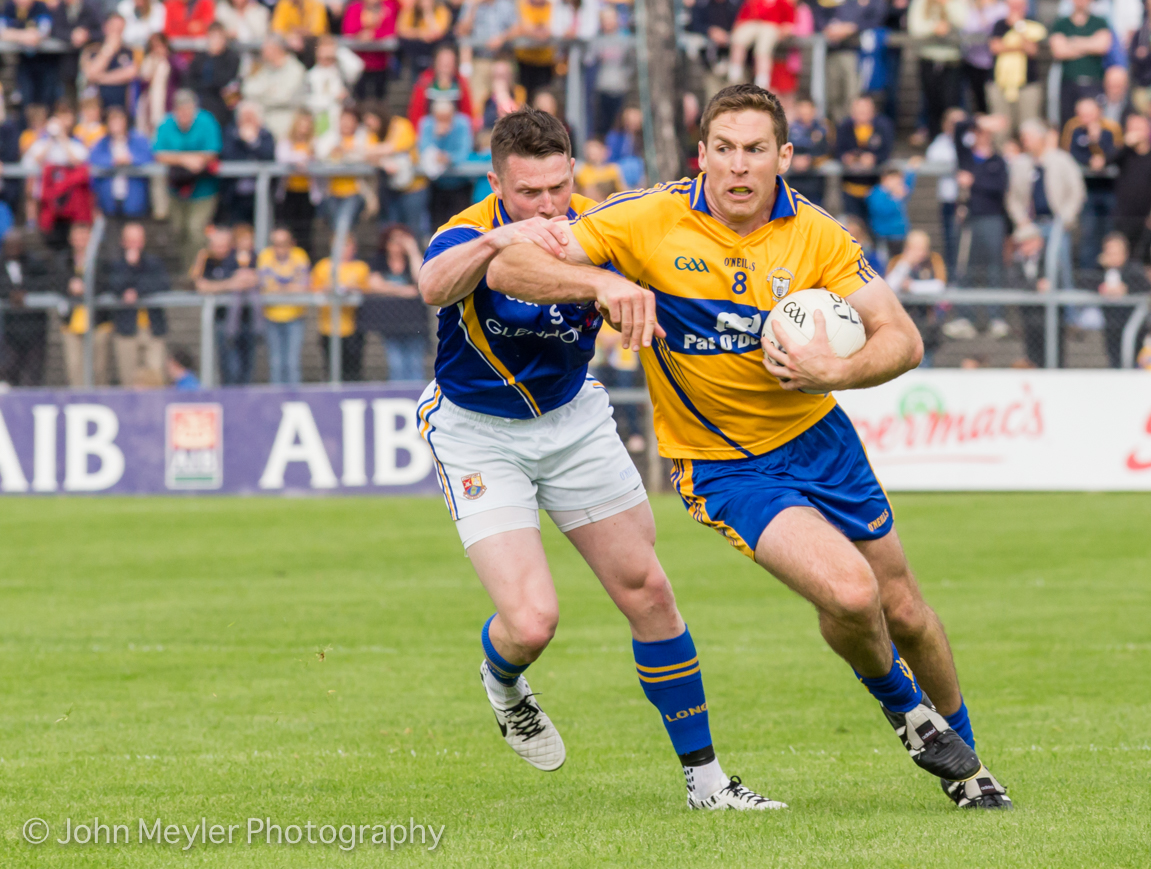 To date Clondegad have got past the challenge of Shannon Gaels and O'Currys and this will be their toughest and most important game of the year. Like Cooraclare they will need to put Cratloe's forwards under immense pressure in front of goal and force them to shoot from difficult angles. Once they do this and have Gary Brennan, Podge McMahon, Shane Brennan, Brian Murphy and Brian Carrigg on form they will have every chance.
It promises to be the best football game of the weekend, the most interesting battle will be in the middle of the park and who Colm Collins decides to marshal Gary Brennan. If Brennan causes havoc it will give Clondegad every reason to believe they will win but Cratloe have just let the Canon Hamilton slip out of the reach so don't expect them to lose Jack Daly a week later.
Elsewhere Lissycasey will host the do or die relegation final between Wolfe Tones and Shannon Gaels at 13:00 on Sunday. In what will be a hard-fought encounter there will be one guarantee, one Shannon team will be playing Intermediate in 2016 whether it's the Tones or the Gaels remains to be seen.