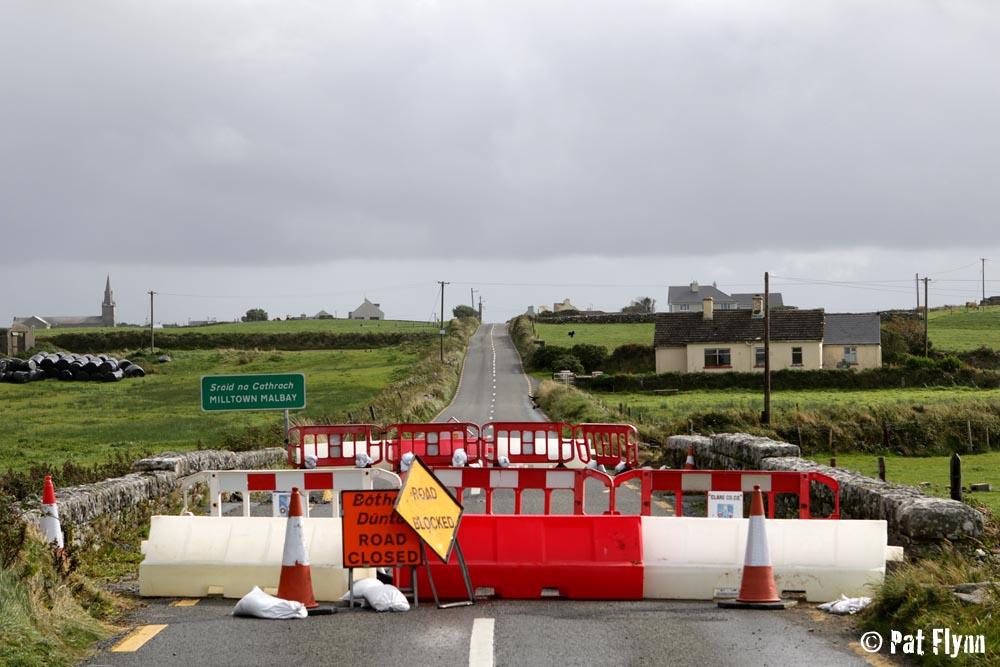 Transport Infrastructure Ireland (TII), formerly the NRA, has confirmed that repair works to a Clonbony Bridge in West Clare will take up to four weeks to complete.
The N67 near Miltown Malbay has been closed since September 11th when heavy rains caused extensive flooding in the area. Subsequent inspections of the bridge have identified structural damage to one of the bridge abutments which has necessitated the closure of the bridge and the rerouting of traffic.
Clare County Council this evening welcomed confirmation from Transport Infrastructure Ireland (formerly the NRA) that it anticipates that a contractor will be appointed early next week to undertake remedial works to the bridge.
Tom Tiernan, Senior Engineer, Clare County Council commented: "Clare County Council is conscious of the disruption that the closure has caused for local businesses in Miltown Malbay as well as local residents. However, the continued closure has proven to be necessary on foot of inspections that have deemed the bridge structure to have been compromised."
Mr. Tiernan continued: "We have had ongoing meetings with Transport Infrastructure Ireland (formerly the NRA) and we welcome the confirmation from the TII that it is confident it will be in a position to appoint a contractor early next week with a view to commencing works immediately. It is estimated that once commenced, the remediation programme will run for approximately four weeks."
"Both the Council and the TII are treating the issue with extreme urgency and will provide updates as the situation develops. In the meantime, diversion signage with a particular emphasis on alternative routes to the town of Miltown Malbay are in place so as to minimise any disruption to trading in the town," added Mr. Tiernan.
Meanwhile, Clare TD Michael McNamara says he has received assurances from the Transport Infrastructure Ireland that work will commence on Clonbony Bridge on Wednesday.
"I have been informed by the TII that work is scheduled to begin on the bridge midweek and will take up to four weeks to complete," said Deputy McNamara.
"I regret that it was not possible to erect a temporary bridge in the interim, but I was informed that even a temporary bridge would take three weeks to construct. It was explained to me that the temporary bridge would also be considered a new structure and, therefore, it could run into delays due to environmental issues. The road would have to be realigned to accommodate it. I was told that this temporary solution would take as long, if not longer, to construct than repairing the bridge," added the Clare TD.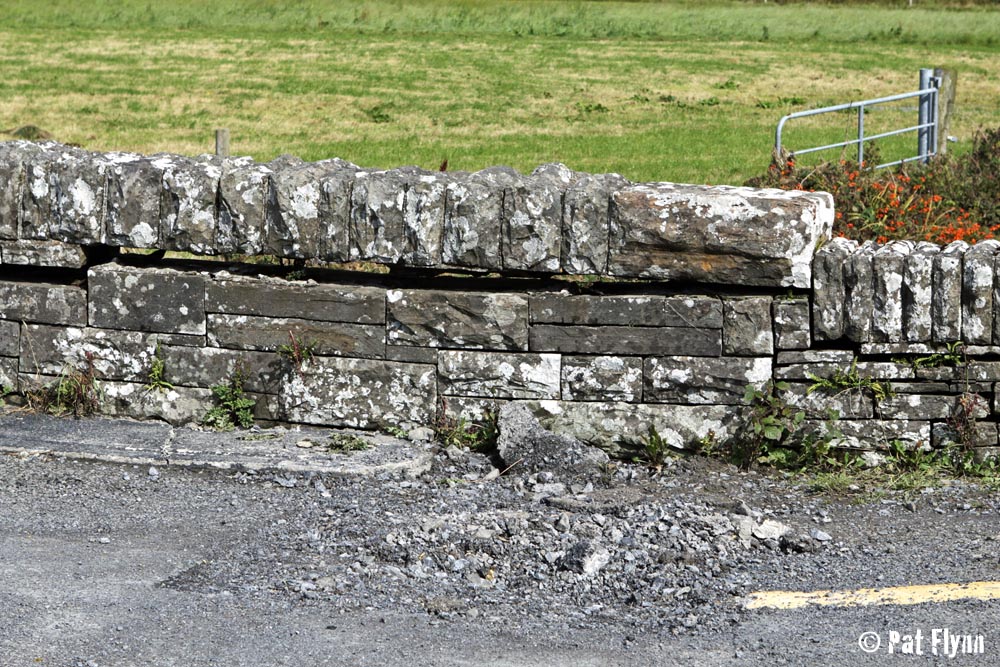 "I realise the closure of the bridge has been a huge strain on the residents and businesses of Miltown Malbay. It remains important that signs are erected and the message is clear that Miltown Malbay is open for business while the bridge is repaired."