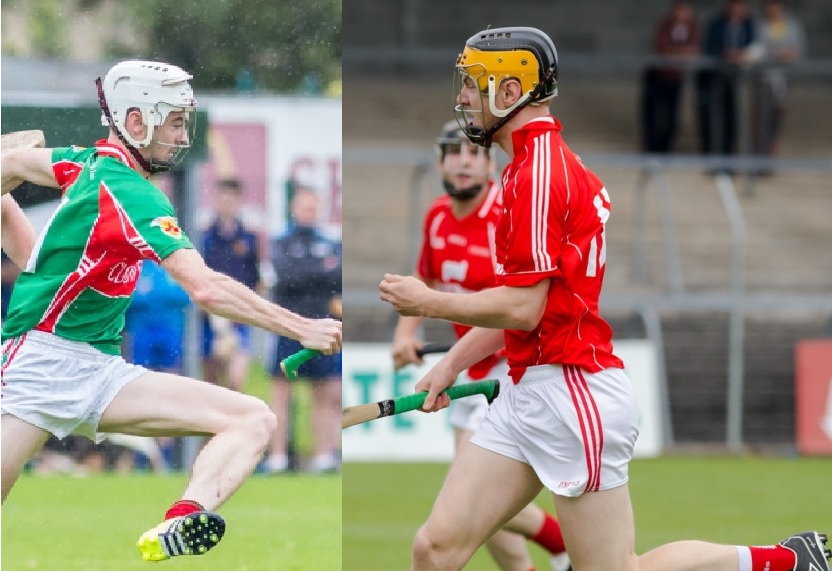 Clare SHC QF
Crusheen 1-17 Clooney/Quin 1-12
Cusack Park
Referee: Ambrose Heagney
Crusheen were the first team to book their place in the last four of the Clare Senior Hurling Championship this weekend after a comfortable victory over Clooney/Quin.
Last year's finalists were the far beside over the hour and should have been further adrift come the full time whistle.
By the time the game had struck the 12th minute, the victors had already struck for 1-5 and allowed Clooney/Quin only a couple of placed balls in reply.
Having watched Peter Duggan slot over the first of the day, Cian Dillon set up his captain Ciaran O'Doherty for an instant reply.
Colin Vaughan hit three of the next four Crusheen including two excellent efforts from play before the key score of the game came off the stick of Gearoid O'Donnell.
Positioned at the back post, O'Donnell saw the ball come through the bodies where he picked it up and dispatched it to the net.
That goal would provide Crusheen with the cushion that they needed when Clooney/Quin would rally late on and grab a fortunate goal of their own.
After two in a row for Clooney/Quin, Crusheen hit another four without reply for the second time in the first half along with some sloppy wides.
Darragh and Ciaran O'Doherty were in full control in the middle of the park and it was the former who got the first that spree of scores.
He was followed by Gearoid and Conor O'Donnell and a Vaughan free. That expanded the gap between the sides to eight points.
It should have been much more but instead Duggan was able to cut that by two in injury time with two pointed frees.
Crusheen amended that poor first half injury time by scoring the first three points in the new half.
Two frees, one apiece from Vaughan and Daragh O'Doherty, sandwiched a score from Gearoid O'Donnell, all in the space of the first five minutes.
Nine points in arrears, Clooney/Quin still wouldn't give up the fight and matched that with three of their own before the 40th minute.
Seamus Conroy's brace sparked Clooney/Quin into life briefly but they still had no answer for what Crusheen threw at them.
The blood and bandage matched and bettered everything Clooney/Quin did in the second period. Another unanswered trio of points was to follow for Crusheen before they really took their foot of the gas.
A massive score from James Corry from under what remains of the seated stand started the revival and substitute Cathal Egan gave it more life with a point a minute later.
By this point, the scores were few and far between. Duggan pointed a free to narrow the deficit to six with as many minutes left.
It was the final minute before the next score was to come though and it was when Ambrose Heagney awarded a penalty to Clooney/Quin.
Duggan's effort found its way into the net via the helpless Donal Tuohy and against all odds, it was a one score game again.
Darragh O'Doherty steadied the ship with a score straight from the puckout and Paddy Vaughan got the final score in injury time to put it beyond all doubt.
Another semi-final berth for Crusheen but they didn't look like a side who would send shivers down the spine of Sixmilebridge, Clonlara or Cratloe. Their inability to put Clooney/Quin away when they had the chance was uncharacteristic of them and they'll need to have their wits about them in the next phase.
For Clooney/Quin, the season comes to an end and ultimately the year goes down as a disappointment. They have been relegated in the league and will have nothing to show for a quarter final spot.
Crusheen: Donal Tuohy; Mark Perrill, Gerard O'Grady, Alan Brigdale; Shaun Dillon, Cian Dillon, Cathal Dillon; Ciaran O'Doherty (0-1), Darragh O'Doherty (0-3, 1f); Alan Tuohy, Colin Vaughan (0-7, 3f, 1'65), Gearoid O'Donnell (1-3); Fergus Kennedy, Patrick O'Grady (0-1), Conor O'Donnell (0-1). Subs: Sean Weir for Ca. Dillon (24), Patrick Vaughan (0-1f) for Tuohy (44), Cillian Mullins for P O'Grady (54), Joseph Meaney for G O'Donnell (55), Rory Halpin for Kennedy (60).
Clooney/Quin: Keith Hogan; Donnacha Murphy, Shane McNamara, Conor Harrison; Padraig Ward, Cillian Duggan, Conor Grogan; Peter Duggan (1-7, 7f, 1-0pen), James Corry (0-2); Fergal Lynch, Richie Hennessey, Ryan Taylor; Sean Ward, Seamus Conroy (0-2), Adrian Fleming. Subs: Cathal Egan (0-1) for Fleming (40), Enda Harrison for Grogan (42), Aidan Daffy for Ward (54).