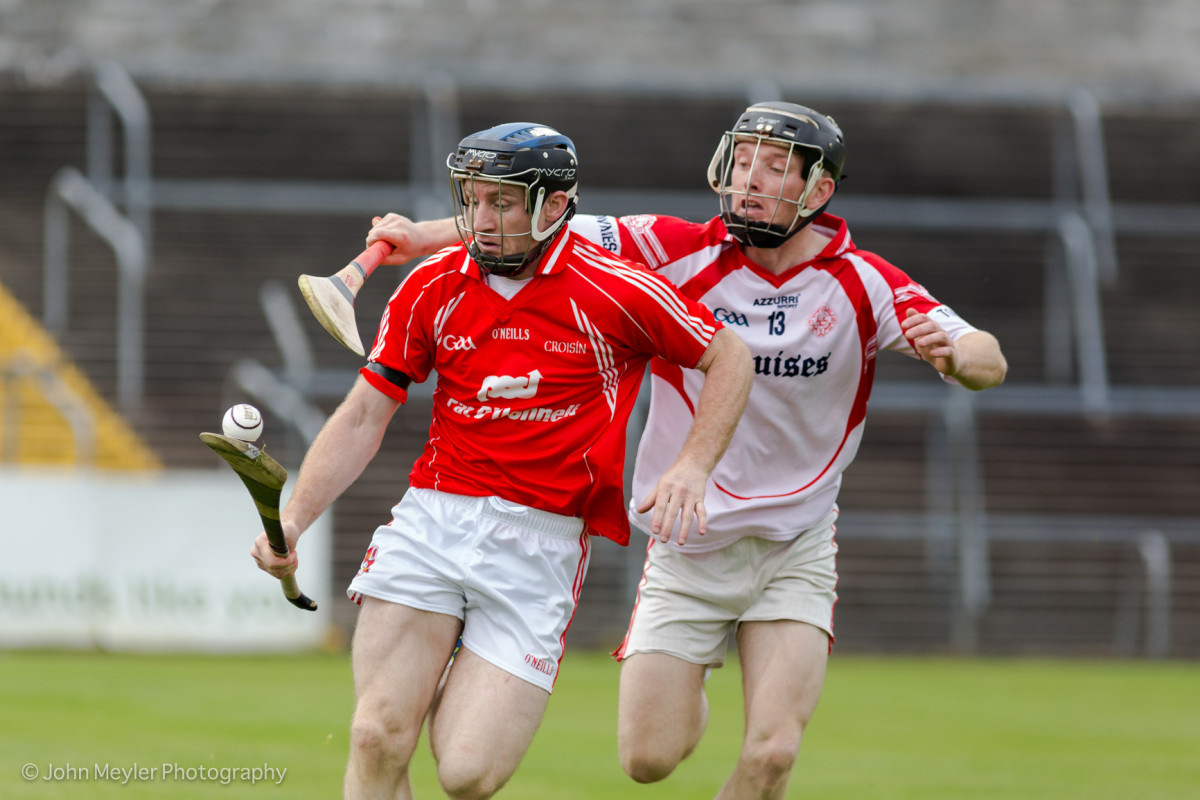 With only eight teams left in the race for the Canon Hamilton the competition is certainly heating up as Ryan Corry previews the weekend games.
Saturday 5th September
2pm, Cusack Park – Clooney Quin v Crusheen
The start of the action in the Clare SHC quarter finals sees Clooney Quin, flying high after a victory over Newmarket, take on Crusheen. The latter had to take the scenic route into the Quarter Final stage having lost in Round 2 to Sixmilebridge but recovered well with a victory over Eire Og while Clooney/Quin have had a long lay-off since beating Newmarket a month ago.
Few would have expected Clooney/Quin to be at this stage of the championship considering how they had fared in the league, with relegation their punishment. Crusheen, on the other hand, are here every year and it's normally the stage of the championship when their dogged style kicks into life. Discipline will be huge for Crusheen in this game as Newmarket will attest to Peter Duggan's ability to punish from placed balls. That experience at this stage of the competition plus the return of former Clare Senior captain Patrick Vaughan should see Crusheen into the final four yet again.
4pm, Cusack Park – Ballyea v Kilmaley
This is the second meeting between these two in the 2015 Clare SHC having already been drawn together in Round 2. On that occasion, Ballyea came away with a place in the Quarter Finals and were deserving four point winners on the day. Since then, Kilmaley have had a good victory over Inagh/Kilnamona but it came at a cost. With an already depleted defence, minus Colin McGuane and Martin O'Connor, they lost Conor Cleary to a broken ankle which then became 'stretchergate'.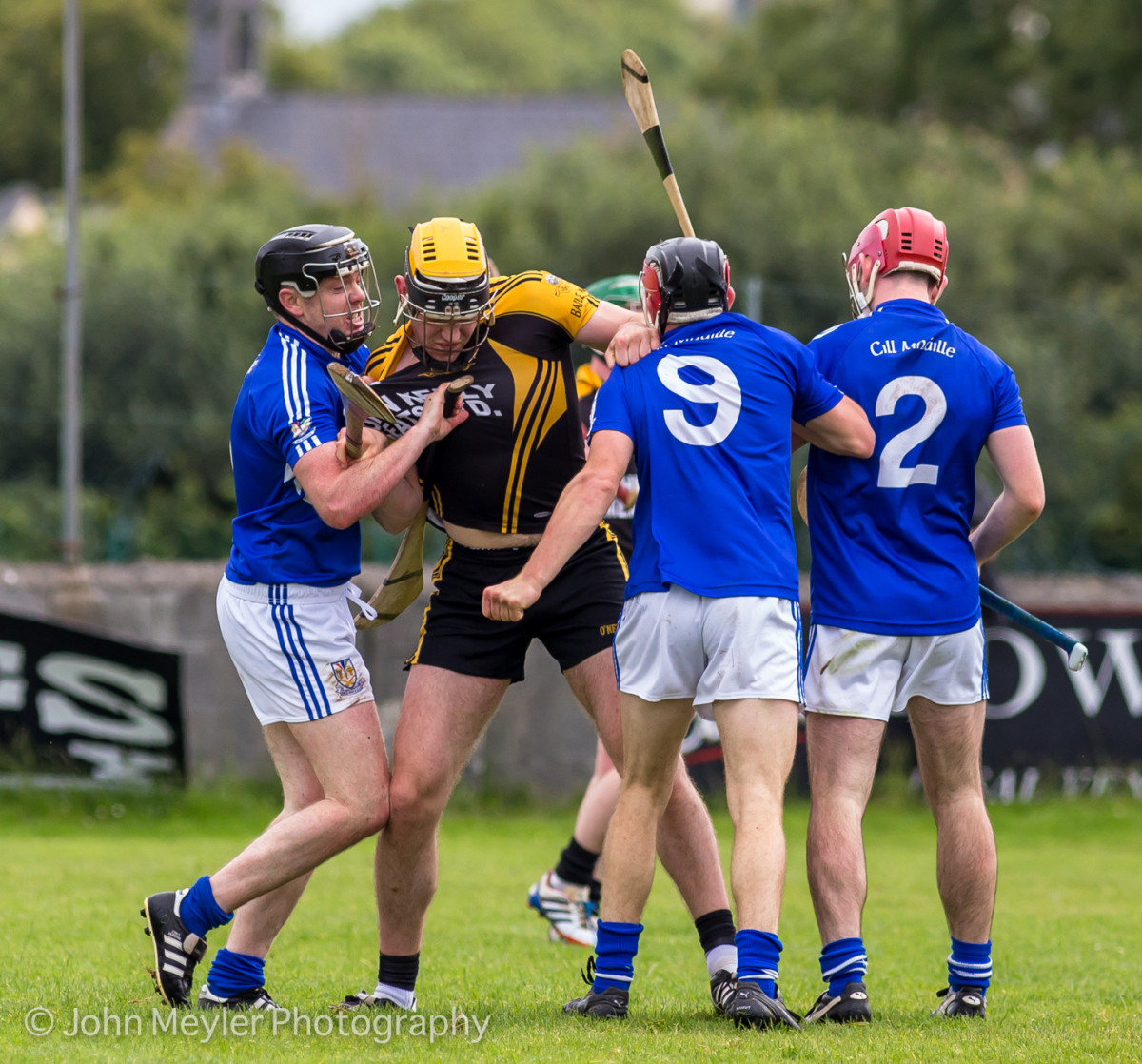 Kilmaley stepped up a level for the Inagh/Kilnamona tie and will need to take another step this weekend against Ballyea, a step which might be one too far. Tony Kelly is one of the most prized possessions in GAA at the moment and with him leading the Ballyea line against an understrength back line, it could be a very difficult task for Kilmaley. Add to Kelly's presence that of Niall Deasy, Martin O'Leary and Gary Brennan and there is excellent scoring power there. Ballyea should have enough in them to end Kilmaley's championship year in the second game of Saturday's triple header.
6pm, Cusack Park – Clonlara v Newmarket-on-Fergus
The final game on Saturday sees the 2008 finalists lock horns together once again having built up a great rivalry since Clonlara's emergence from Intermediate in the same year. Clonlara haven't gotten their hands back on the Canon Hamilton since that year despite being heavily tipped in almost every campaign since. The South East Clare men have a star studded side and have breezed through to the Quarter Final stage relatively untested so far. Despite being forced into a replay in Round 1, they comfortable overcame Clarecastle at the second attempt while Round 2 was a nine-point victory over the Mills.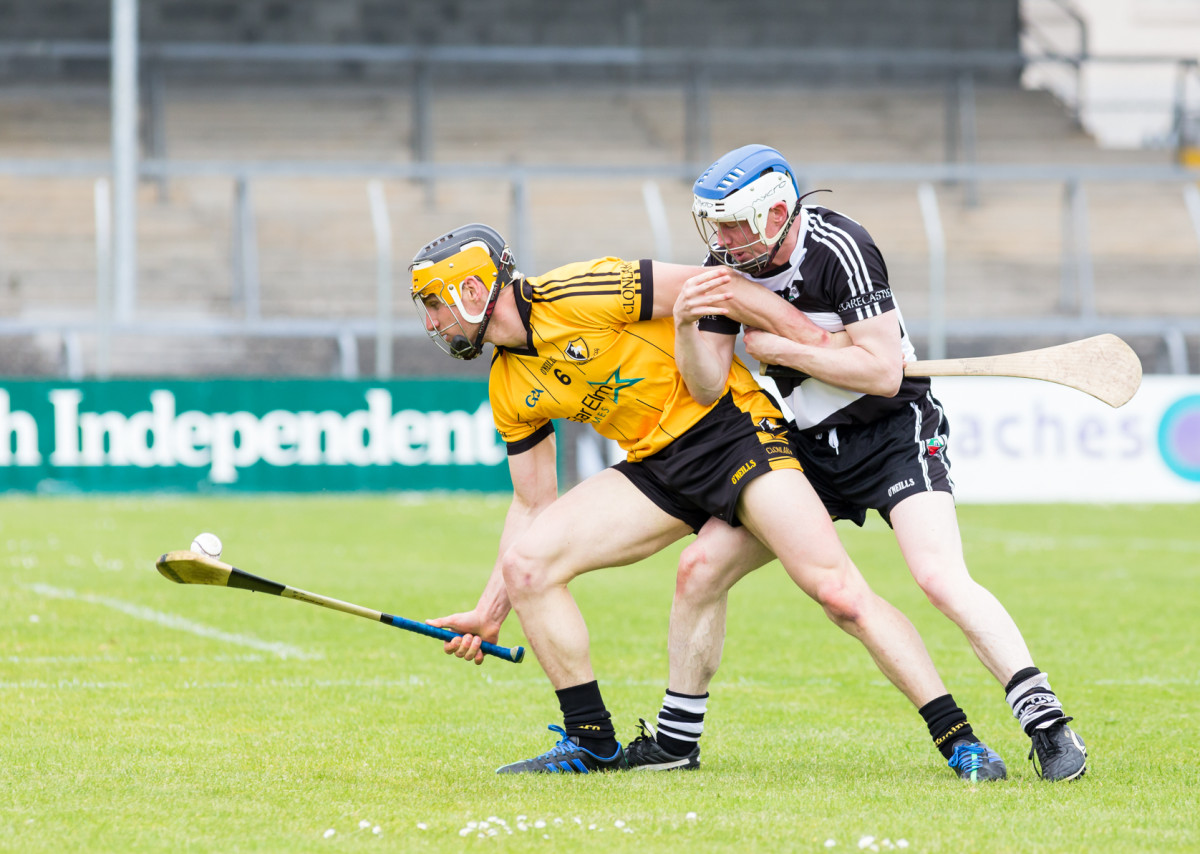 That is very much the opposite of how Newmarket's season has unfolded. A last gasp victory over Feakle in Round 1 was followed by shock defeat to Clooney before a few familiar faces returned to the line-up in a hard fought victory over Tulla. The return of figures like Shane O'Brien, David Barrett and Niall O'Connor was massive for the Blues but they will still need to up it a gear this weekend. More reputable opposition might finally bring out the best of them this year but Clonlara should still have enough to overcome Newmarket if they take their chances when they get their spell on top.
Sunday 6th September
12.30pm, Cusack Park – Cratloe v Sixmilebridge
The sole game to be played on All Ireland Sunday is the local derby between former amalgamation partners Cratloe and Sixmilebridge. Cratloe dominated Clare last year by doing the Senior Hurling double while this year, Sixmilebridge have set the pace. They have so far gone unbeaten in competitive matches this year and are showing no signs of slowing down. The 2013 champions have been in unstoppable form while the same can't be said about their opponents who have been shaky.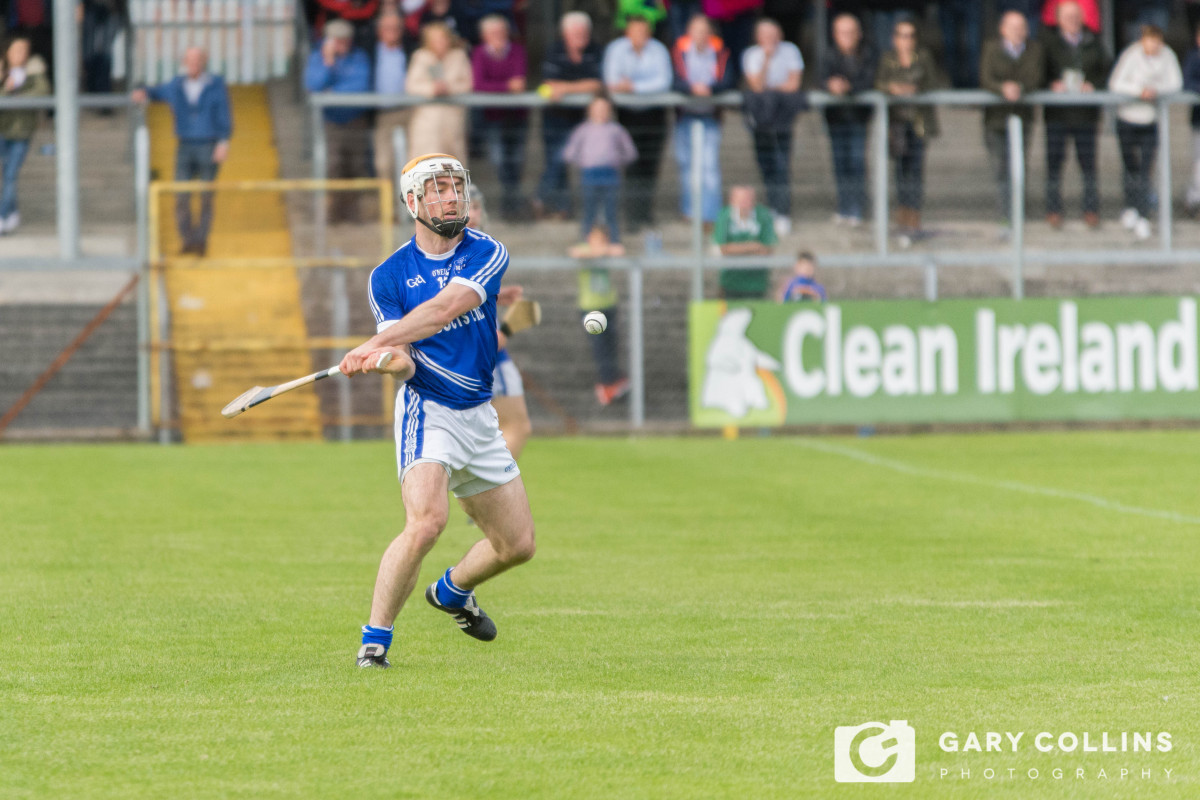 After a first round defeat to Ballyea, they recovered with victories over Whitegate and O'Callaghan's Mills. A late surge of pressure from the Mills on that occasion highlighted a few weaknesses within the Cratloe ranks which Sixmilebridge will be more adept at hitting for the full hour. Martin Murphy and Podge Collins are two big losses from last year but the Conors, Ryan and McGrath, need to step up in their absence. Jamie Shanahan is back training for Sixmilebridge but whether he will feature remains to be seen. The Bookies' favourites are Sixmilebridge and it's hard to see anything other than a victory for them.
Senior Relegation:
Saturday 5th September
2.30pm, Tulla – Clarecastle v Tubber
Who would have thought at this time last year that Clarecastle would be in this position? Conor McGrath was the difference between Cratloe and Clarecastle in the last four of the 2014 Clare SHC but a year is a long time in hurling. Now, the dark cloud of intermediate hangs over Clarecastle. They come up against Tubber who are more familiar with these games having fought tooth and nail to regain Senior status more times than one.
Conor Dolan's side are very proud of their Senior status and you can guarantee that they will be up for this once more. They were unfortunate in the last round against Whitegate and went down by the minimum while Clarecastle GAA club will be having their own inquests into where things have been going wrong. They will need to stop the flow of goals as they've conceded three in each of their last two games. It will be a closely contested affair and Tubber's experience in these relegation battles will benefit them but Clarecastle should still have enough to see themselves to safety.
Senior B:
Saturday 5th September
1pm, Gurteen – Inagh/Kilnamona v Tulla
The first of the Senior B semi-finals also takes place this week where Inagh/Kilnamona will meet Tulla. While both sides will have preferred to be in the hat for the Quarter Final draw of the Senior Championship proper, it would still be nice to take home silverware. The other semi-final takes place next weekend between Eire Og and O'Callaghan's Mills. Both sides will have been happy to escape the danger of relegation in this first year with the new format.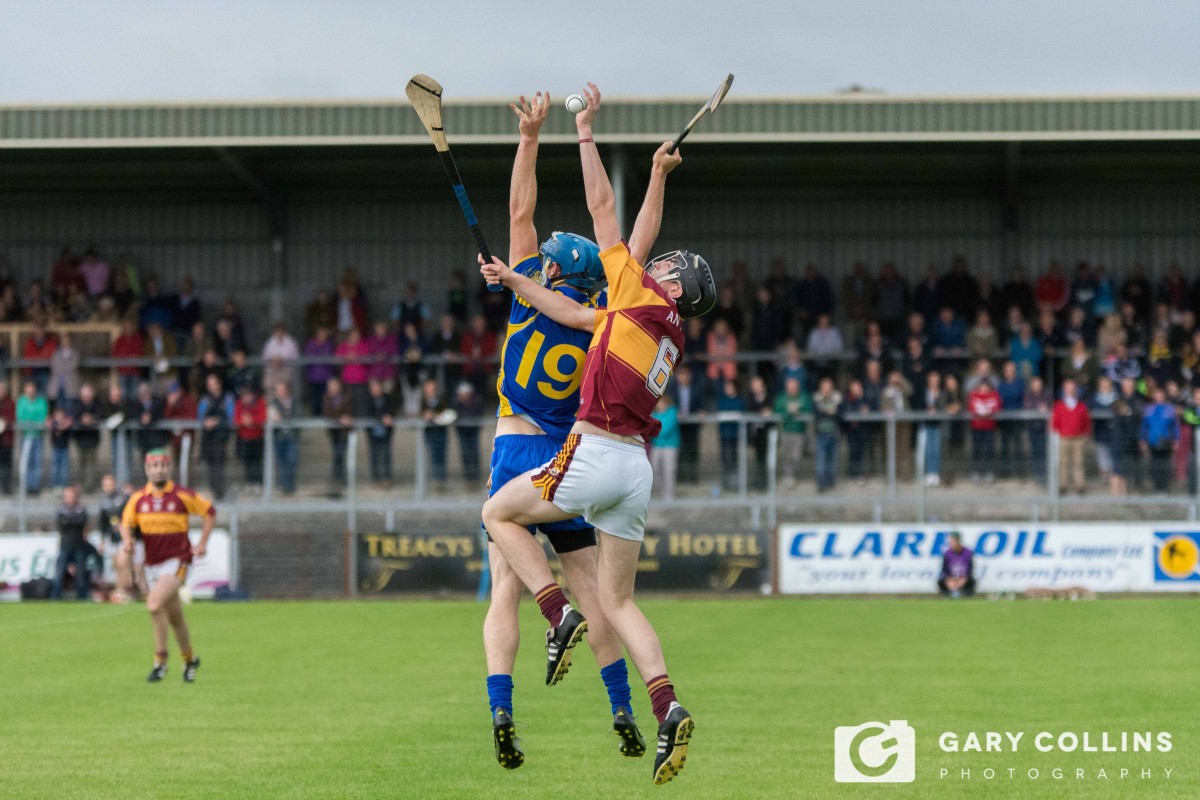 It's not the first time they've met in the Senior B decider having also played eachother in 2010. On that occasion, Tulla came out on top. This time, Inagh/Kilnamona have a young side who are well able to score and I'd expect them to run Tulla close but the influence of David McInerney, Daragh Corry and Niall Bolton will be enough for the East Clare men.