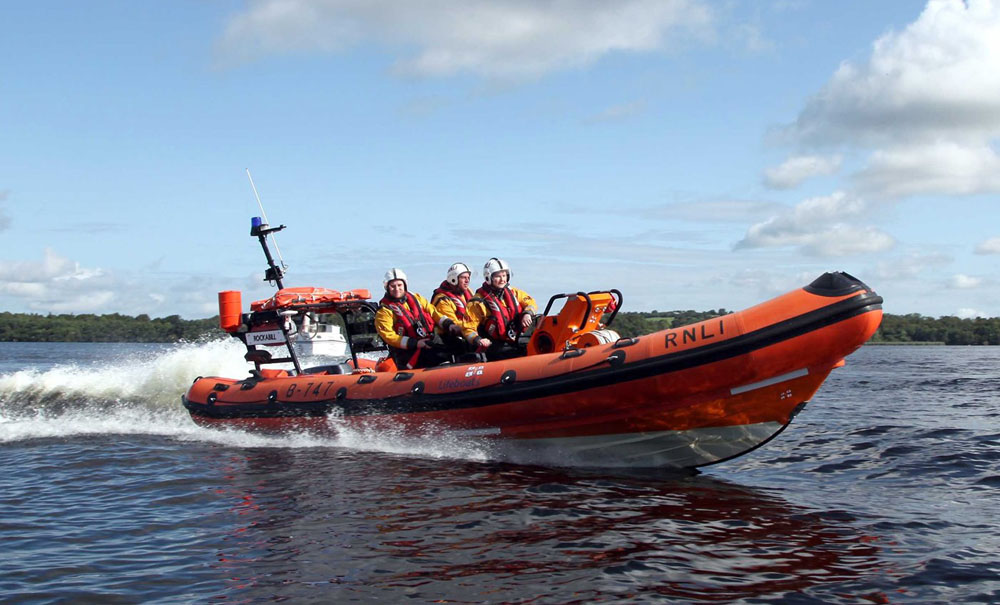 Four people were rescued early today after their boat ran aground on Lough Derg last night.
The 32ft cruiser ran onto a rocky shelf at the Urra Channel late yesterday but the occupants didn't call for help.
The Irish Coast  Guard marine rescue coordination centre on Valentia Island in Kerry alerted the Dromineer based Lough Derg RNLI Lifeboat early today and requested the volunteer crew to launch.
Rescuers quickly located the boat and found that the four adults on board were safe and unharmed but were were requested to don their lifejackets.
The skipper told his rescuers that they had missed the marker in the dark and run aground. He said he dropped the anchor in case the wind changed and the four remained there overnight.
After two unsuccessful attempts to get the cruiser off the rocks, three of the occupants were taken on to the lifeboat and transferred to the RNLI lifeboat station at Dromineer.
A third attempt to tow the cruiser clear was also unsuccessful so the skipper was asked to gather his belongings before he was also taken to the lifeboat base.
Deputy Launching Authority for Lough Derg RNLI Brian Hanly said: "Boat users should not to delay and call 999 or 112 and ask for marine rescue if you find yourself in difficulty on the lake."