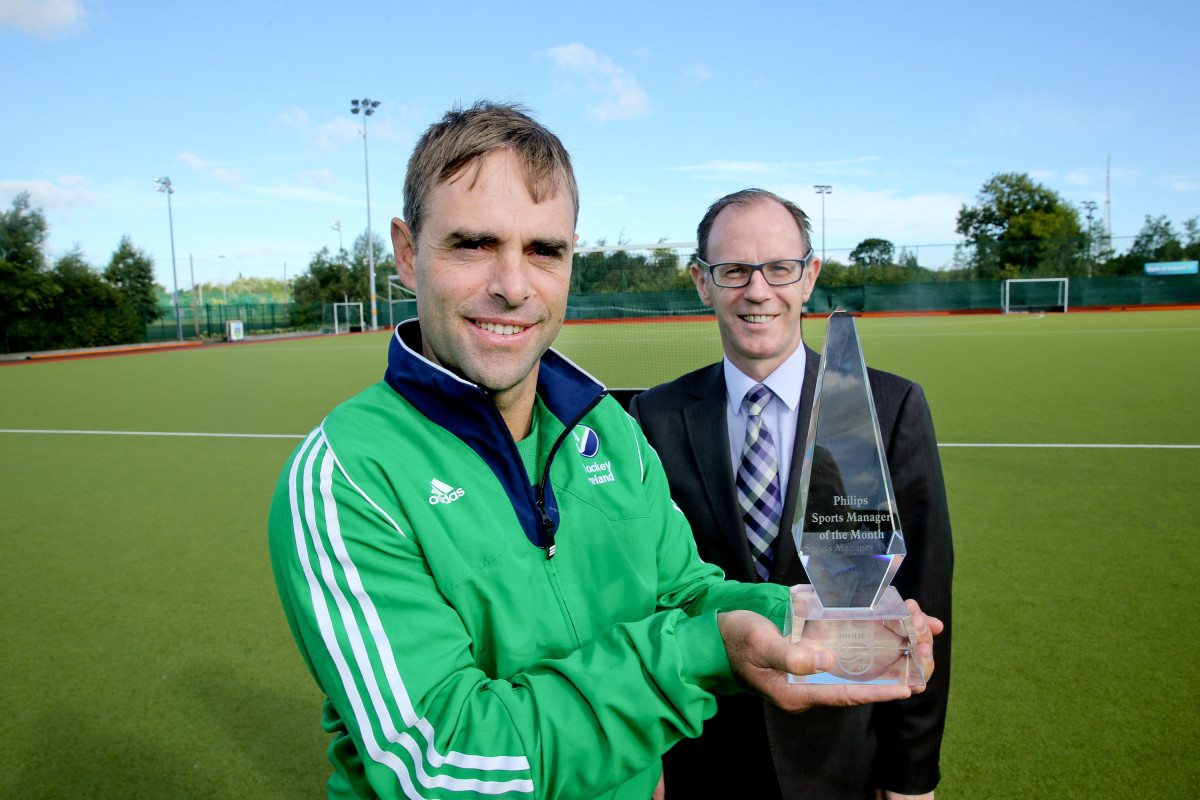 Irish Hockey Head Coach, Craig Fulton has been selected as the Phillips Manager of the Month for August.
The South African was announced as the recipient of the award earlier today. It is a big plus for Hockey in the country with Mike Heskin Hockey Ireland CEO one of the first to praise Fulton. "We'd like to sincerely congratulate Craig. He is a world class coach and richly deserves this award".
On August 29th, Ireland defeated England 4-2, to claim their first ever bronze medal at the Eurohockey Championships in London. The win meant Ireland finished three places above their seeded position in a tournament that had four of the top teams in the world competing.
Craig was confirmed as the successor Andrew Meredith as Irish Head Coach in March of this year. A former Olympian in 1996 (Atlanta) and 2004 (Athens), Fulton has plenty of playing experience to compliment his coaching pedigree with one hundred and ninety one caps to his name.
He served as Assistant Men's coach for Ireland from 2006 to 2009 while also leading Dublin hockey club Pembroke to a stunning Irish Hockey League and Irish Senior Cup double as well as the EuroHockey Club Champions Trophy in 2009. Following on from that spell Fulton returned to South Africa where he served as Assistant Coach to both the Men and Women's teams.
Speaking in March, Craig outlined his hopes for his tenure in charge and expressed his appreciation for receiving the job. "I am delighted to be given this opportunity to coach the Irish National Men's Team. I have always reflected fondly on my previous coaching experiences in Ireland with club and country. I look forward to working with this talented Irish team with the sole focus of qualifying the team for Rio 2016."