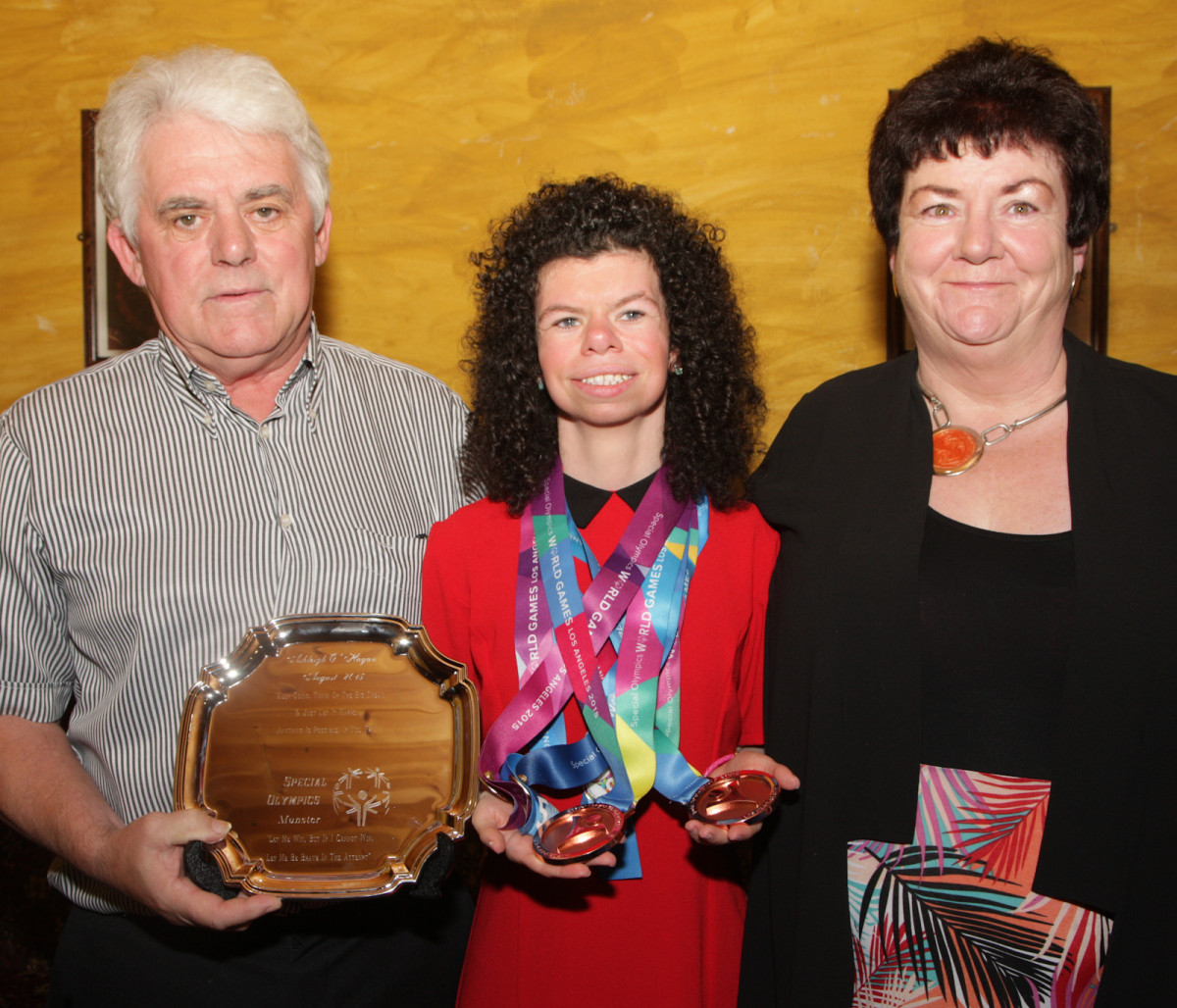 Special Olympian, Ashleigh O'Hagan was honoured at a recent event held in Bonners Bar, O'Briens Bridge.
O'Brien's Bridge Community Group, Montpelier Community Group and Bridge Celtic Soccer Club came together to plan this celebration for Ashleigh. Limerick City Cllr Maria Byrne who has a long association with the Special Olympics and Ashleigh was on hand to present the specifically designed silver salver to the East Clare athlete for her gymnastic achievements.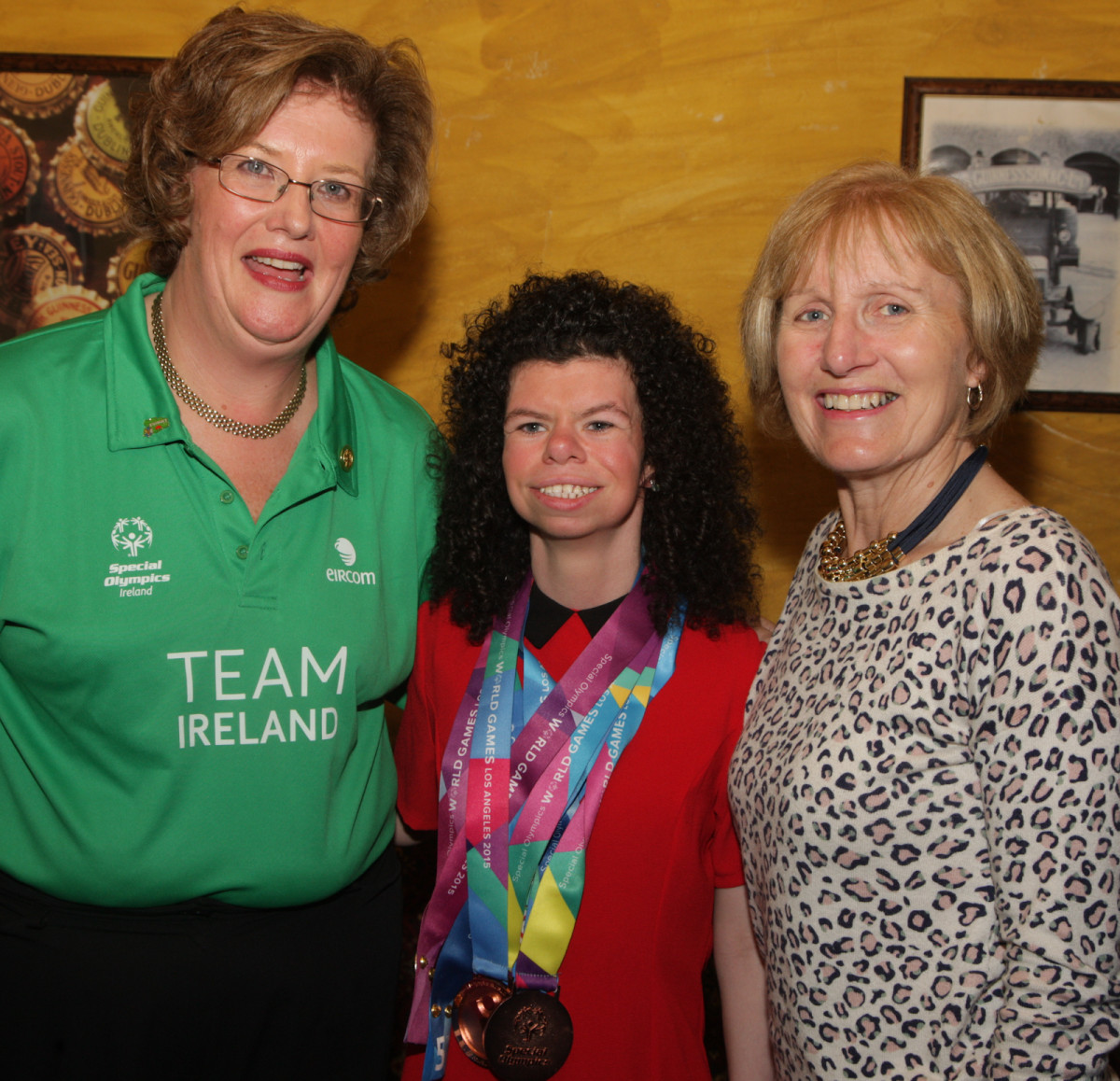 In his address to the gathering, Jack Byrnes, Chairperson of O'Brien's Bridge Community Group said, "Ashleigh was a unifying force within the Community as she managed to bring all Groups together for this special event". The event was also attended by former mayor of Limerick City and County Council, Cllr. Michael Sheahan and Cllr. Marian Hurley.
Music for the event was provided by Tommy Doherty and a special cake was provided by Catherine Gaulle. A tribute banner for Ashleigh, depicting the Special Olympics logo and motto was also on display and was presented to Ashleigh to keep in her own home.
Speaking to The Clare Herald, Mags O'Connor PRO of O'Briens Bridge Community Group highlighted her admiration for the Clare Olympian. "Ashleigh is a remarkable young woman, a credit to her family and an inspiration to all her fellow athletes and everyone who has the pleasure of meeting her".