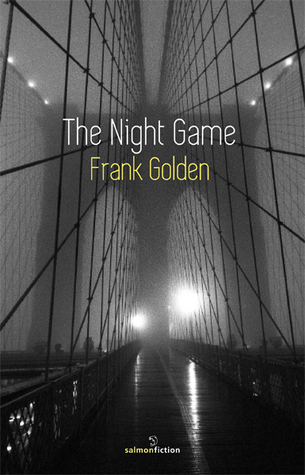 Each month, Sally Vince reviews a book about Clare or a book by a Clare-based author. This month Sally reviews "The Night Game" by Frank Golden.
New York. Late winter. The city is shrouded in fog. Mary lives alone in her childhood home, a rambling brownstone on Manhattan's Lower East Side.
After a series of menacing phone calls, and fearing that she is being stalked, Mary contacts Sheila, one of her oldest friends. Sheila agrees to move in until the situation is resolved. The police investigate and initially focus on respondents to a dating site she has recently joined. Mary suspects her ex-husband David, with whom she is still obsessed.
Fast-paced and dark The Night Game offers up psychological intrigue and emotional depth. Nothing in this surreal story, which culminates in the re-enactment of an old murder, is as it seems
.
Frank Golden is a poet, novelist and creative writing tutor living on the Burren. This is his second novel. It was originally written as a film script, and you can imagine how it would play out on the screen.
It is essentially a psychological thriller with twists that you won't see coming and characters who are damaged,  unstable and vulnerable.
The book is quite graphic, with much sex, violence and degradation (often all in the same scene), but their inclusion is not for shock value (although they surely will have that effect), but as part of a story that shows the destruction caused by psychological control, trauma, secrets, lies and obsession. It's certainly not for the faint-hearted or the easily offended, but if you think you can stomach it, then it's definitely a read for those dark, cold nights coming up (but make sure you have the doors locked before settling on the sofa!).
It is set in New York and written in present tense from the points of view of three main characters – Mary, Sheila and Maurice – with input occasionally from some minor characters. It is hard to know who to believe and what their motives are, and whenever you think you have it sussed there is a twist to make you think again.
The style is slightly unusual in that speech marks aren't used for dialogue. Instead, each new speaker is introduced by a dash. This might take a bit of getting used to, but after a few pages you won't notice it. The writing is perhaps a little more "literary" than would normally be the case for this genre, but it enriches and provides depth to the story.
The book is suspenseful, shocking and will have you reading it with your hand over your mouth. You will learn what it means to have dissociative identity disorder. And you will wonder what your neighbours are really getting up to.
There is a video on Salmon Poetry's website (link below) of Frank Golden reading the first chapter of this book.
Available from:
Published by Salmon Fiction, ISBN: 978-1910669006
Kenny's (paperback €11.05, free postage)
Salmon Bookshop, Ennistymon
Amazon, for the Kindle version
Find the author:
Website
Links:
Salmon Poetry – details about the book, a review from the Irish Examiner and a video of Frank Golden reading the first chapter of The Night Game.