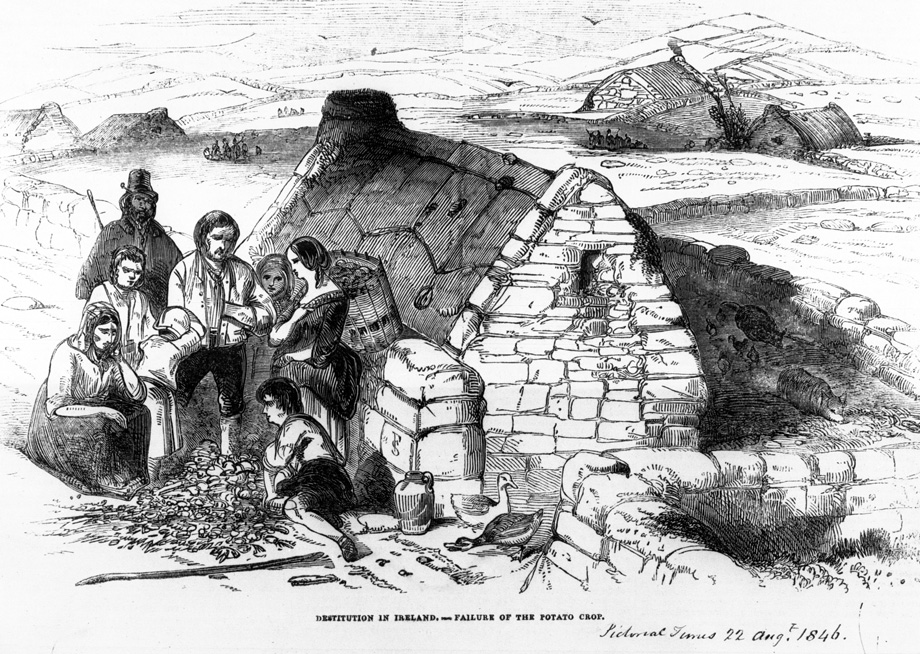 Cultúrlann Sweeney will next month present an artistic and academic presentation of the devastating impacts of The Great Famine on West Clare.
Produced by local video artist Neil Hynes, 'The Haunting of the Famine' buildd on the extensive work carried out by the Kilrush and District Historical Society who helped bring the Famine Commemoration to Kilrush in 2013.
The event will be artistic in form involving theatre performances from the Full Moon Theatre company, an experienced group in the area of Famine story re-enactments.
Miltown Malbay man Neil Hynes has produced a video that has taken a look at different locations in and around Kilrush during the Great Famine which hold tragic accounts of devestation and hoplessness visited by that period.
Kilrush and its environs were among the areas worst hit by the Great Irish Famine between 1845 and the early 1850's. Only the areas around Skibbereen in Co. Cork, and Westport in Mayo suffered comparable devastation. Both of those areas have already hosted the National Famine Commemoration in its first four years.
Hynes was asked to produce a piece for Clare County Council's successful submission to host the National Famine Commemoration. He later Hynes has re-visited his work, conducted further recording, photography and has prepared a new edit and is now showcasing his work along with arranged theatrics at the Culturlann Sweeney library in Kilkee on the 23rd of October 2015.
This will be the first time this work will have been seen in public. Hynes will also release a DVD which will feature the video works and other materials produced by Hynes.
Producer Hynes says 'The Haunting of the Famine' is educational in its delivery with discussions on how the Commemoration came about.
"It is intended that the audience will gain a new appreciation and further insights into the Great Famine period in West Clare through the opportunity to see film and live theatre performances on the subject," he added.
www.facebook.com/hynesightvideo