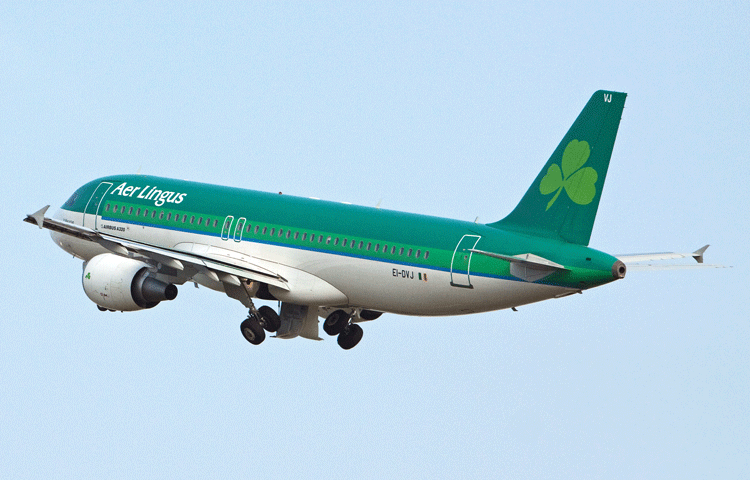 Aer Lingus has given Shannon passengers a boost with 55,000 additional seats on services for summer 2016 to Heathrow (35,000 seats), Faro (10,000 seats) and Malaga (10,000 seats).
This is in addition to their 20% increase in capacity announced earlier this year for both Heathrow and Lanzarote which kicks in for the coming winter season and will see 25,000 extra seats on London and 1,300 seats to Lanzarote.
The airline today announced that it will continue with its growth expansion for summer 2016. There is good news for people seeking a summer sun holiday as the airline responds to market demand by increasing services to Faro from three to four flights weekly and Malaga from two to three flights weekly.
Welcoming the increase, Shannon Airport CEO Neil Pakey said, "This is a really positive move for what are very popular services from Shannon.  London Heathrow is our busiest service and the increased capacity on the larger A320 aircraft here is very much in response to demand. In all, Aer Lingus will operate over 81,000 additional seats to Europe and the UK in the coming year which is great news not only for holidaymakers but also for our business community in the mid-west and along the west coast who tell us that Heathrow is simply for vital business connectivity.
"We are delighted also to get increased frequencies on both Faro and Malaga as well.  There is very strong demand for outbound services to both Malaga and Faro for sun breaks and we expect these will be very popular in the region.
"Aer Lingus is a valued partner and our longest serving airline customer at Shannon and is the only airline offering services to all of our key markets, the UK, Europe and US.  We look forward to working with them to support these increased frequencies and all their operations at Shannon with a view to continuing to develop this growth pattern for the coming seasons," added Mr. Pakey.