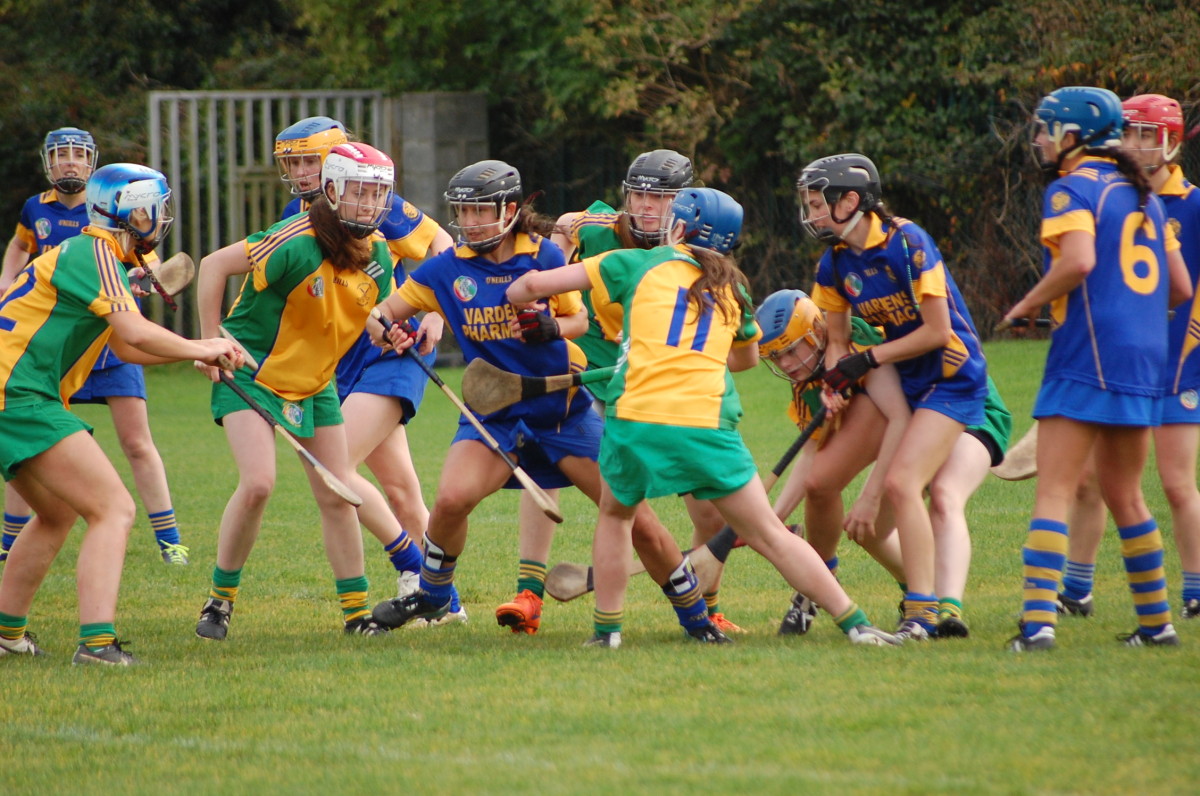 Newmarket-on-Fergus claimed their eighth Clare Senior Camogie Championship as they finished the stronger to bring the game to extra-time and overcome the challenge of Inagh/Kilnamona.
Newmarket-on-Fergus 1-14
Inagh/Kilnamona 2-07
Venue: Clarecastle
Although it looked for the majority of the contest that Inagh/Kilnamona would claim the club's first ever Senior crown, missed chances on their behalf kept Newmarket within arm's reach and once the Blues sent the tie to extra time their experience and determination paved the way for their victory.
Joint Captain, Fiona Lafferty got Inagh/Kilnamona off to the best possible start when she fired home a twenty one metre free to the back of the Newmarket net with just over a minute played. Newmarket took five minutes to respond and on the ninth minute they were one point clear as Roisin McMahon, Annmarie Hayes, Rachel Kelleher and Niki Kaiser raised white flags.
Amy Keating and Aoife Keane added scores for Inamona but the Blues refused to wilt as Jenny Kelly and Carol O'Leary were both on target. Keane and Niki Kaiser swapped scores just before the break to leave Newmarket ahead by two points at the interval.
Once more Inamona started the stronger with Amy Keating pointing with just over a minute played. Newmarket's defenders were dispossessed trying to clear their lines on the sixth minute and Sinead Quinn punished them for their hesitancy as she fired past Carol Kaiser. Fiona Lafferty increased their lead to four points before Niki Kaiser got Newmarket's first score of the second half on the thirty eighth minute.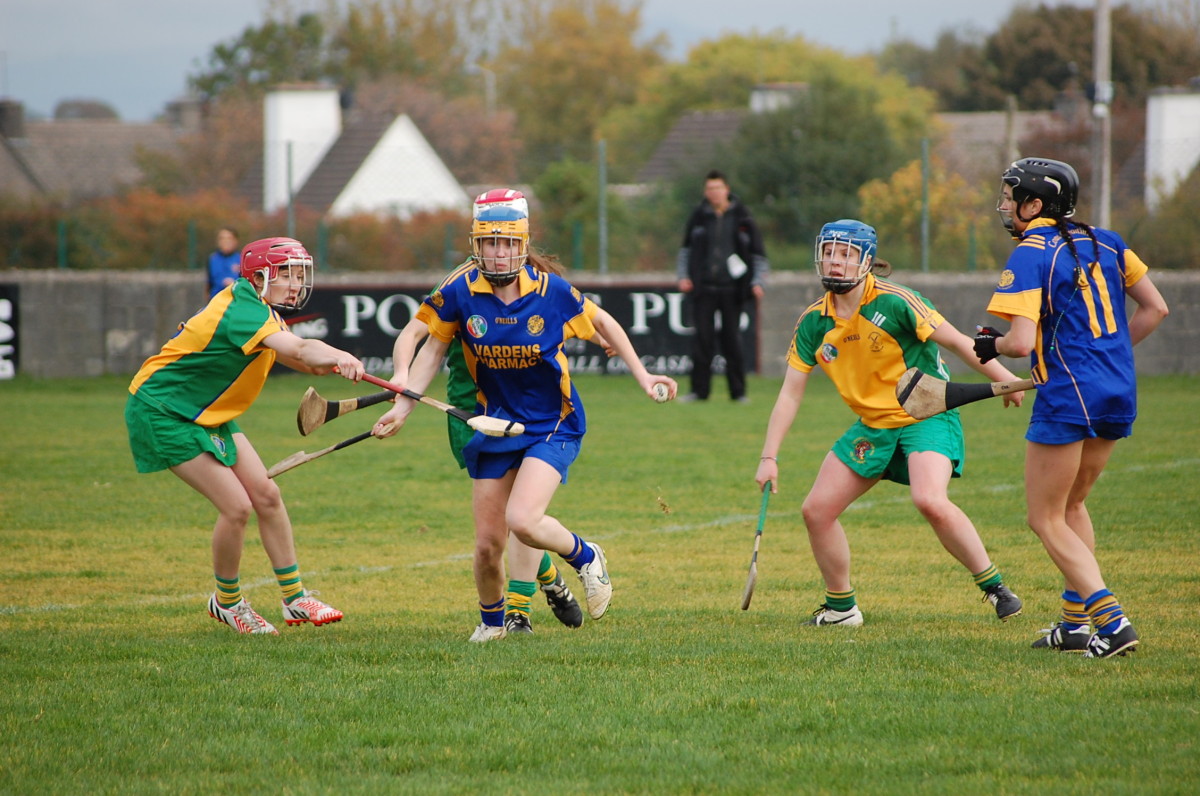 Amy Keating who was wreaking havoc added to her tally on the forty fifth minute but this would turn out to be their final score of the second half. The Darren Hayes managed side rallied with points from Niki Kaiser, Aimee McInerney and two from Roisin McMahon to send the game to extra time.
Unlike the previous resumptions it was Newmarket who started the better. A long-range free from Roisin McMahon took a deflection off an Inagh/Kilnamona defender and ended up in the back of the net to put them in front for the first time in thirty three minutes. Crucially they had learned from past errors and this time never let go of the precious lead. Further points from McMahon and Kaiser sealed the win while Aoife Keane added another score for Inamona which was their first in thirty four minutes.
Ultimately it came down to Newmarket's experience, self-belief and determination. They struggled for large spells but they clawed their way back to send the game to extra time that it was theirs to lose. When the game was in the melting pot they stood up and this rattled Inagh/Kilnamona who were appearing in their first final. Over the hour they had seven different scorers in comparison to their opponents' four and this balance was key.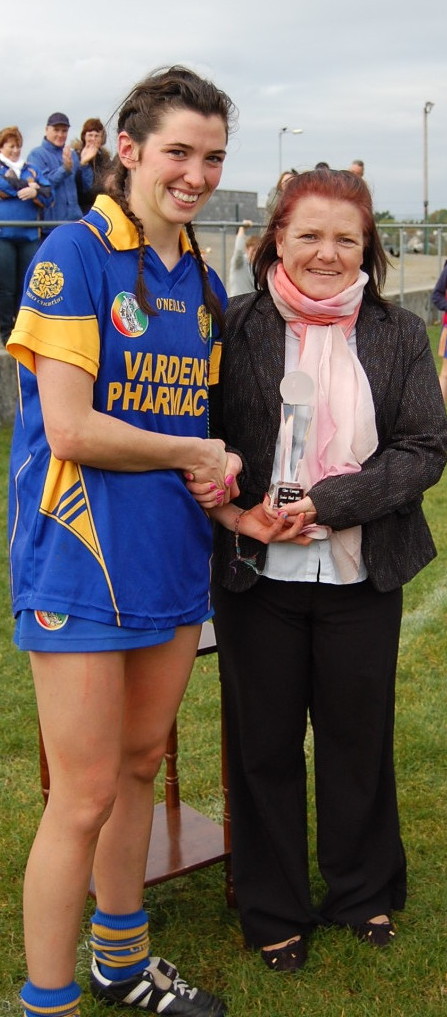 Carol O'Leary deservedly picked up the player of the match accolade as she fought from start to finish and crucially came out on top in her battle with Fiona Lafferty. Elsewhere the McMahon sisters, Niki Kaiser, Jane O'Leary and Aoife Griffin were prominent. They now play Limerick's Granagh/Ballingarry in the Munster Senior Club on Saturday. In her acceptance speech an emotional Roisin McMahon paid tribute to the late Michael Griffin, Mary Ryan and Michael Arthur all of whom she said instilled a love of camogie in them from an early age. It is the club's eighth title and interestingly Jane O'Leary and Ruth Kaiser have been members of each of those eight teams.
Inagh/Kilnamona will learn from this game and for their first appearance in a County Final their young side can be proud of their efforts. They were for the majority of the game the better team but four wides in succession from the forty fifth to the forty ninth minute proved to be costly as they didn't score for the remainder of normal time in a period when Newmarket managed to get back on level terms.
Their workrate and fight for the opening forty five minutes was of such a intense and high standard that they ran out of a steam at the pivotal stage of the game as the Blues went from strength to strength. At the beginning of the year, Margaret Lafferty said their objective was to reach the County Final, they succeeded in that and while the result was not what they hoped for there is no doubt that they will bounce back. Amy Keating, Orlaith Cotter, Teresa O'Keeffe and Rebecca Keating did best for the beaten Championship and League finalists.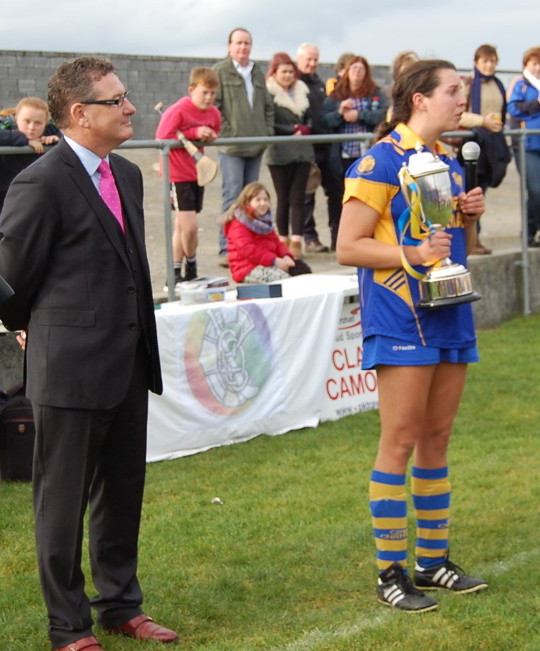 Teams;
Newmarket-on-Fergus: Carol Kaiser; Jane O'Leary, Laura McMahon, Aislinn Keogh; Aimee McInerney (0-01), Roisin McMahon (1-03 1-3f), Aoife Griffin; Ruth Kaiser, Joanne Walsh; Rachel Kelleher (0-01), Carol O'Leary (0-01), Iris Kaiser; Jenny Kelly (0-01), Niki Kaiser (0-05), Annmarie Hayes (0-01). Subs: Gemma McInerney for Keogh (40), Aileen Kilmartin for I Kaiser (68), Aine Feehily for G McInerney (74).
Inagh/Kilnamona; Rebecca Keating; Sinead Power, Clare Hehir, Orlaith Cotter; Teresa O'Keeffe, Fiona Lafferty (1-01), Michelle Wynne; Jane Fitzgerald, Andrea O'Keeffe; Sinead Quinn (1-00), Aoife Keane (0-03), Tara Rynne; Helen Hehir, Amy Keating (0-03 1'45 1f), Laura Rynne. Subs: Claire Commane for Wynne (44), Chloe Foudy for T Rynne (56), Tara Rynne for L Rynne (66), Marie O'Looney for Hehir (72).
Referee: Kevin Walsh (Wolfe Tones na Sionna).