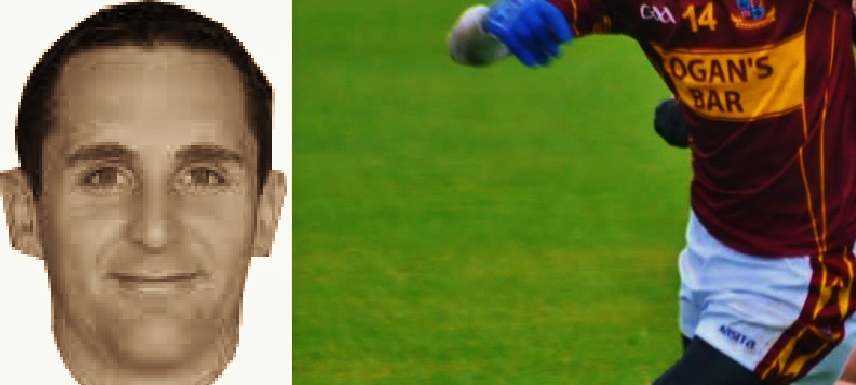 It's a period of firsts for Brian Curtin, he is putting the final touches on preparation for his first Clare SFC Final and Miltown's first in twenty four years while this year is the first in his fourteen year senior career that he will captain the club.
With the big day edging closer The Clare Herald got Brian's views on a number of issues. "I'm looking forward to it, it will be my first final so I'm trying not to think too much about it but it's always been a dream for me to play in final and everybody wants to play in a County Final so I'm just really looking forward to the occasion.
This is one of the few finals that Brian has yet to play in. He fills us in on the other big days he has been a part of. "We've played the Intermediate Final and I've played in a lot of finals alright, played in a couple of Munster Finals at colleges level with St Flannans U15 and U16.5 the Froome Cup Final and I'd have played in a Minor A Final and U21 A & B Finals, Senior B Final and Garry Cup Final so I've played in nearly all the finals in Clare bar this one".
As one of the more experienced players in the St Josephs Miltown panel, Curtin is well versed to judge where this year's bunch ranks alongside teams gone by. He believes the 2015 crop is by far the best.
"It is absolutely. When I started off fourteen years ago at this stage we had a very young team, a very talented team but very young and now presently we have a very good mix so the team has an awful lot more balance to it than it would have had in other years. I feel we would have been making steady progress over the last number of years and this has been our best year for a very long time".
1990 was the time Miltown secured the Jack Daly, while he wasn't living in the parish at the time, Brian has been well informed over the tales of that time down through the years and as a result has great admiration for them.
"What I'd remember from it now is the talk looking back, I wouldn't have grown up in the parish of Miltown at the time so fourteen or fifteen years ago would be my first association with Miltown so I wouldn't have too much recollection of the final only now in the aftermath of it, the great reputations the players of that time would have and we would always be looking up to them and their achievements".
As he analyses Sunday's opponents, Curtin expects Cooraclare to bring great intensity to the game whilst trying to run through the centre at pace. He feels that although the Milesians had a tough path to the final that it won't count for much on the day but says Miltown's attack need to put their opposing defenders under a great deal of pressure.
"I don't think it'll matter on the day, I think it's very much fifty fifty occasion. I suppose they're slight favourites because they've beaten the County Champions and Clondegad were the favourites from a good while back to win the Championship so they have certainly came through a very tough side but I don't know how much that will matter on the day I think it will very much come down to the day itself and who best handles the occasion".
He added "We're going to have to be very much united and very very hardworking. In fairness to the lads we've shown that as a team in most of our games at stages so it's about performing for the full hour, against Cooraclare we will have to perform at our best for the full hour, we haven't done so up to now but we'll have to bring determination and a very hard work ethic to win Jack".
According to the thirty one year old, manager Michael Neylon has brought an already impressive setup on to another level. "Mikey was involved in 2010 when we won the Cusack Cup so he's no stranger to success, he's a thoroughly professional guy, he's very organised and we had a great management team over the last number of years and he came in and brought it up another notch or two. He's a very experienced man, he's also been involved in the County so we're very lucky to have him involved with Miltown".
St Josephs Miltown were relegated from the Senior grade in 2012 but bounced up at the first time of asking. Brian states that promotion was a significant moment in the development of this team.
"It was very important to bounce straight back up following our relegation, we came up at the first attempt and I think that was vital to the development of the team, they were great young and talented players to come into the team that we had and they've brought a massive injection, they've brought things on to a new level and we're very lucky with the talent that we have and we have some great minors coming up as well, there's a great blend there. If we had struggled for a year or two after getting relegated to come up, it would have certainly hindered the progress of the team. It was great to get up the first time of asking".
In their semi-final win, the primary school teacher at Ennis National School was deployed as a third midfielder and he has played in that role on a couple of occasions this year. He is satisfied in any position as long as it is for the good of the team.
"I've played there for a couple of games this year but I've also played inside in the full-forward line, every game is different and that's the good thing about the setup we have this year, we're not really told anything till the day of the game so you can't think too much about it which certainly is a positive and will very much stay in the moment. I honestly don't know what role I'll be given if I'm lucky to be given a role so whatever I'll be asked to do I'll do".
As thoughts turn to possible outcomes from Sunday's decider, Brian reveals that it would be a dream come through should Miltown prevail. "It would be absolutely fantastic. It's every young boy's dream to go up and win a Senior Championship medal but to captain it would be extra special".