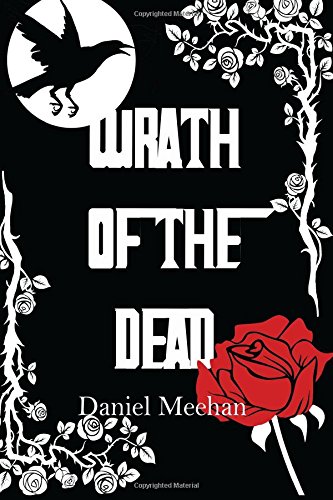 The Clare Herald's book reviewer, Sally Vince, looks at books about Clare or by a Clare-based author. This time Sally reviews Wrath of the Dead by Daniel Meehan.
Daniel Meehan lives in Ennis. This is his second book; his first was a volume of poetry and short stories.
Wrath of the Dead is billed as a "dark fantasy", although it feels to me more of a consciousness story of a tortured, guilt-ridden soul desperately searching for a peace he cannot find. Either way, it is dark all right.
Rather than a novel with a beginning, middle and end, it is an interconnected series of stories about a nameless man trying to make sense of his past life and present (as I read it) mental imprisonment where he has choices but it led by an outside power often to make the wrong ones, which increase his anguish and his efforts to find a way through. Although there is a woman he loves (often from afar, because of his circumstances) his self-destruction does not allow him to garner peace from the relationship.
Daniel described the book to the Clare Champion as "a collection of stories tied together with the themes of love, loss, anguish, bewilderment and guilt, with hope flailing from elation to despair on many occasions."
I think more than anything this book gives an insight into the thought processes, confusion and utter despair of a person with a mental illness or who is trapped by the grip of addiction. Although the book is short, it is in no way an easy read, with the narrator reaching into the depths of his psyche to find answers that are not there, and unravelling emotions and facing demons that tear him and the reader apart.
The cover, by Sinead Nestor, is striking and lovely.
Available from:
Amazon (paperback, £9.50)
Link:
Clare Champion, interview with the author