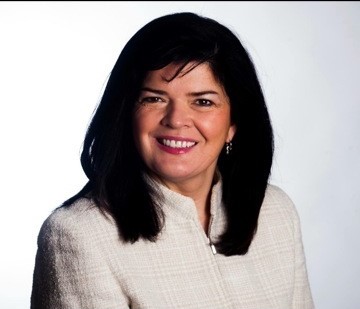 Clare Colleran-Molloy has rejected an offer from Fianna Fáil to run on the party's ticket in the upcoming General Election in what she described as the most difficult decision she had to make in her life.
Speaking to The Clare Herald, Ms Colleran-Molloy said she turned down the offer last Saturday and highlighted the amount of time that had passed since the Fianna Fáil Convention in Clare as the main factor for the decision, a total of eight weeks. "Time has passed and I made personal commitments that I couldn't break by the time the offer was made".
Selecting only two candidates on July 31st came as no surprise to Colleran-Molloy who recognised that it is what the Constituency Committee thought and that she didn't have as much information on the subject that they did. Clare added that some Clare delegates were not of the same opinion as the Constituency Committee.
"There was certainly a good proportion of the delegates, the Fianna Fáil members in Co Clare don't think that is the best strategy, they think running three candidates is the best strategy. That wasn't the best information that the Constituency Committee acted on".
Clare commented that if she did receive the nod eight weeks ago that she was confident of securing a seat for Fianna Fáil in the County. "I personally think that if I had secured the second position I'm confident I would have brought that seat home and that is why it has been such a difficult decision for me not to accept the offer".
Although she has opted not to accept the offer it won't stop Clare from doing her utmost to assist Timmy Dooley and Michael McDonagh in their Dáil Éireann bids. "The important thing I think now is to keep the vote good and tight in Co Clare and running two candidates is probably the best way to go and I'll certainly do everything I can to help Deputy Dooley and Michael McDonagh".
In the intervening period from the Convention, there had been widespread speculation that the Quin woman be added to the ticket. According to Clare she had heard nothing concrete in relation to this.
Having run for public office for the first time in May 2014, Colleran-Molloy has made a very positive impression on her fellow County Councillors. When asked she outlined what she would have campaigned for if aspiring to become a Clare TD.
"I would have campaigned for a change in the common theme that has been running through the harsh policies. I know austere times have required very difficult decisions to be made by this Government but I suppose a common theme that I've seen happen is the disproportion burden that has been placed on the vulnerable in society and by that I mean all the way from the older people to the youngest people in our society".
She continued "The disproportionate burden of the austerity measures on women would have been something I would have zoned in on, on children especially with children with special needs, not just children at the lowest level but children at secondary school who are not getting any guidance counselling, that effects all of us into the future".
"While it's oft times stated that we need a good spatial strategy here in Ireland for economic development and employment opportunities it seems to me that we're dipping into the Irish Sea because it continues to remain centred in Dublin and on the Eastern seaboard, now the Government is recently making statements that we need to invest in regional development for our towns and villages and I say 'finally' and I hope it's true".
Looking towards the pending General Election, Clare is assertive that Fianna Fáil can win the two seats. "All I can tell you is I will do my best to ensure that the Fianna Fáil vote is brought out to ensure that the two candidates obtain two seats for Co Clare, I believe Co Clare is a traditional Fianna Fáil County and I believe that we will indeed succeed in getting two seats for Co Clare this time round. It won't be easy but it will take a lot of work from people like myself, the candidates and the party members to make that happen".
On a wider scale, Ms Colleran-Molloy feels her party should at least aim to double its current amount of twenty one TDs. Having come from a large family, Fianna Fáil did assist the County Cllr in her youth. "I personally have been the beneficiary of what I'd call very socially conscientious and progressive policies of Fianna Fáil such as the free education".
However she admitted that these types of policies have been lacking within the party "I believe that's what has been lacking in the Fianna Fáil practices in the last Government, they just simply had forgotten the grassroots but I think the lesson has been learned and they now know returning to them core values is key and I believe I would have represented that and I will continue to try to represent that in my County Council position".
In response to a query from The Clare Herald, Clare admitted that it is important that the County elect a female representative in the General Election. "I do believe diversity is very important and what I mean by that it's not just gender diversity but background, ethnic diversity in terms of having rounded public representatives and that applies across all sorts of environments be it public environment, corporate environment, academic and work environments. I would like to think that we will succeed in having some female representation for Co Clare, it would be a positive thing".
As it stands, Clare who proved to be very transfer friendly in the 2014 Local Elections is going to stand by her decision. "It was the most difficult decision I've had to make in my life but for the moment I'm pleased with my decision". The polite and courteous public representative refused to rule out running in a future General Election "I would never say never".